It's a bit ironic that I found this particular showcase of dead animals in a home whose address is on "Lively Lane."
It's also a bit strange to me that the room with all of the disembodied animal heads opens directly into the dining room and kitchen.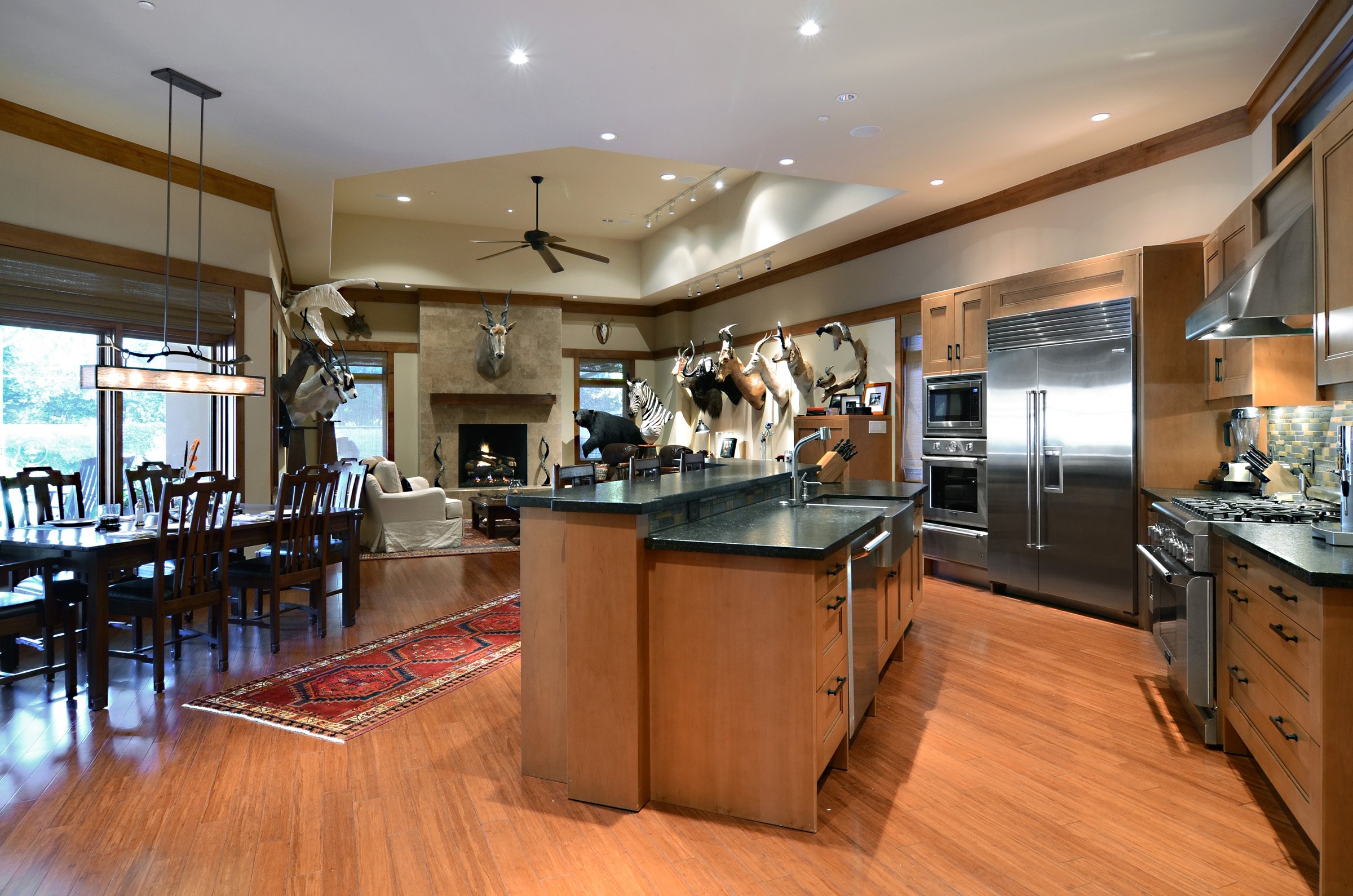 Maybe it's some type of mental diet. A form of psychological appetite suppressant, if you will.