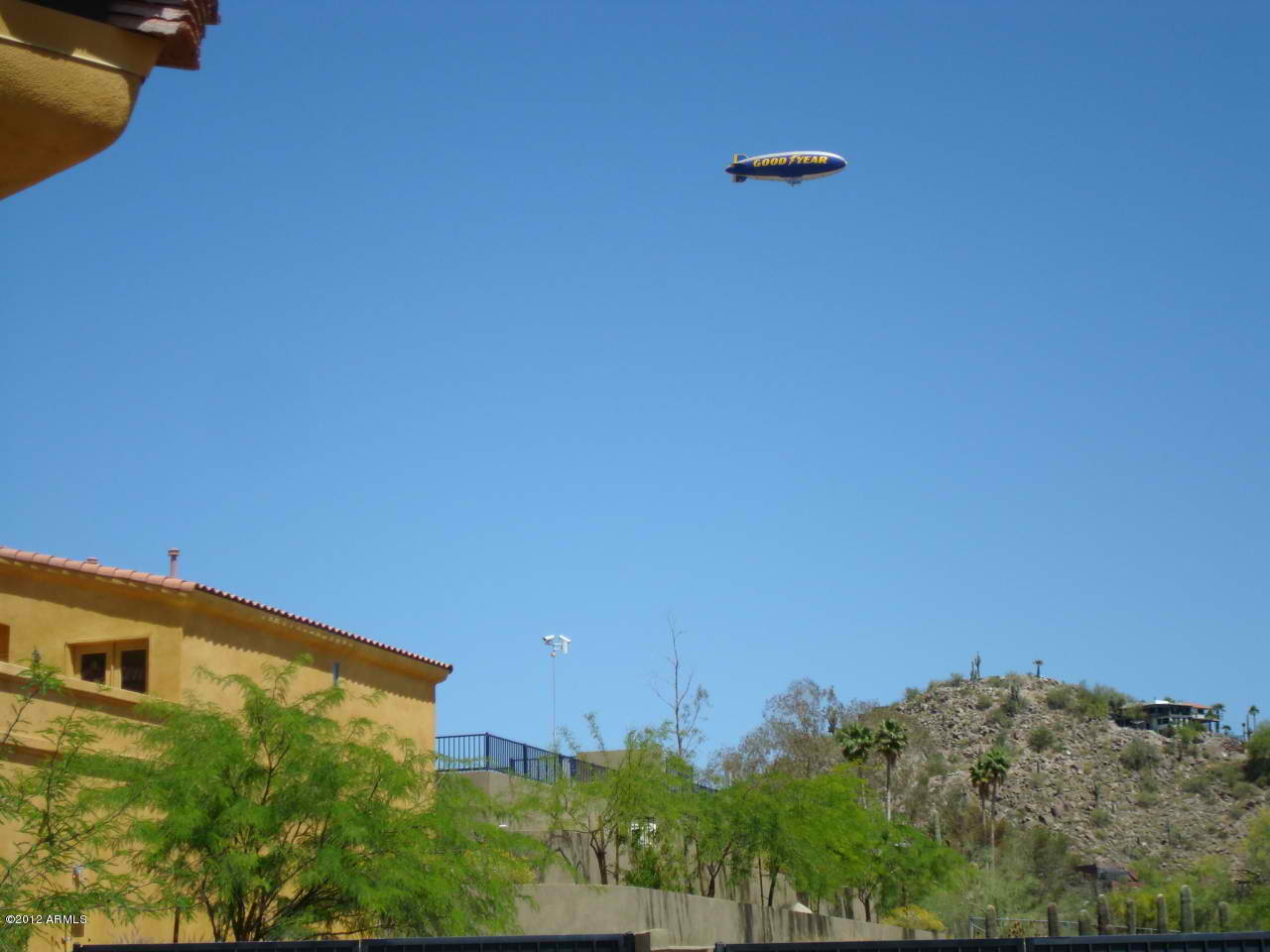 You're looking at the primary photo for this Phoenix townhome. Yes, the fact that the Goodyear Blimp happened to be a few thousand feet overhead was more important than showing us anything about the house itself.
Actually, there aren't any photos of the inside of the house in the listing at all. There is this nice shot of the bars around one of the community pools, though.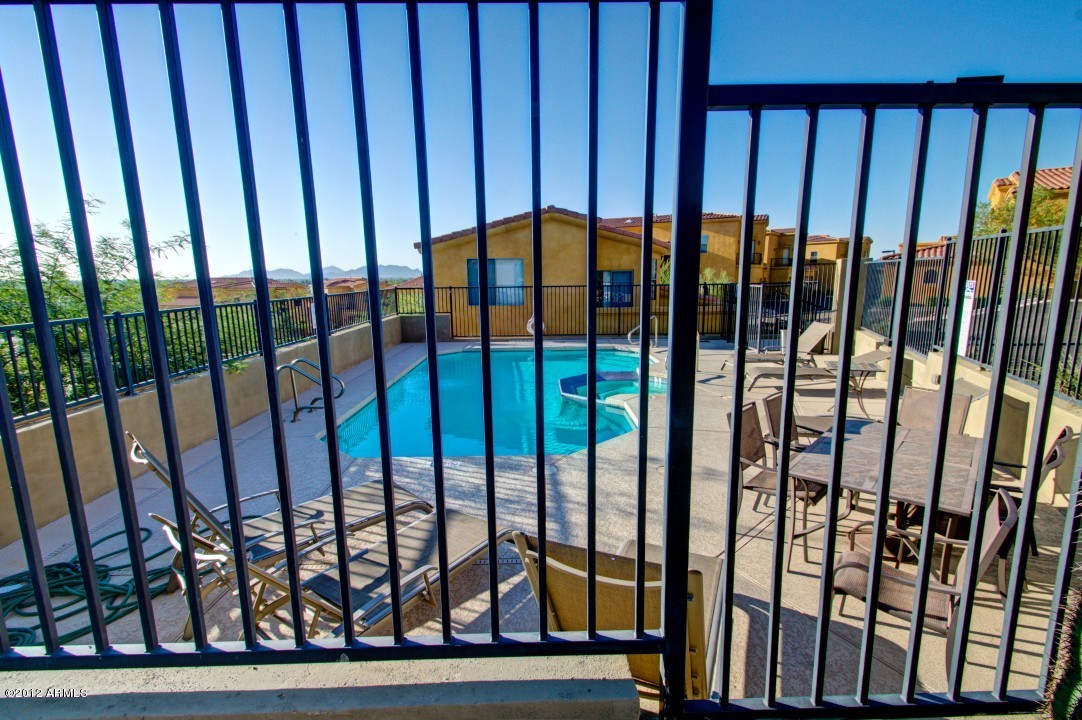 That's just as good as actually seeing the thing they want you to pay $299,900 for, right? Right?