Ahh… good ol' quirky California! Where else will you find an $11M home with The Buddha taking pride of place.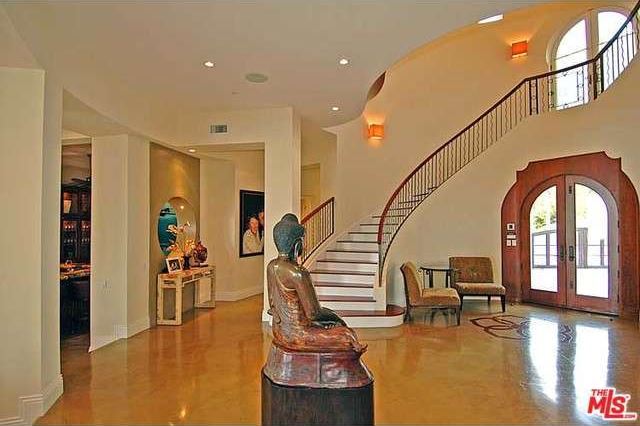 Where you can Curtain All The Surfaces!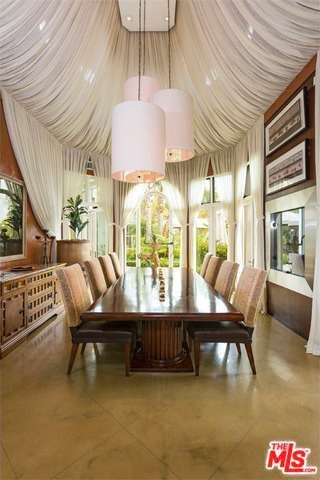 Or play pool under a painting of people in a pool.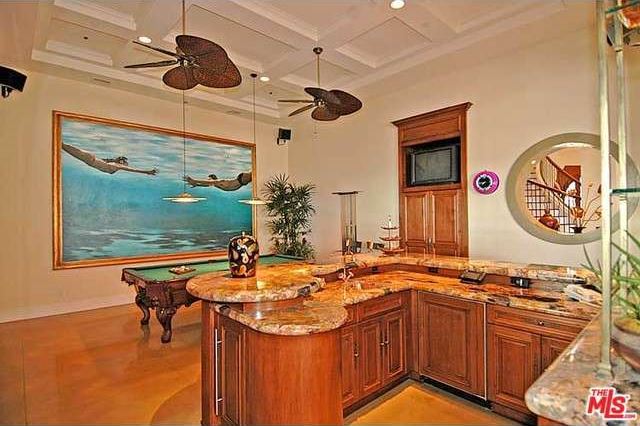 And this being SoCal, it's all about the pool. It's there, just beyond the see-through fireplace.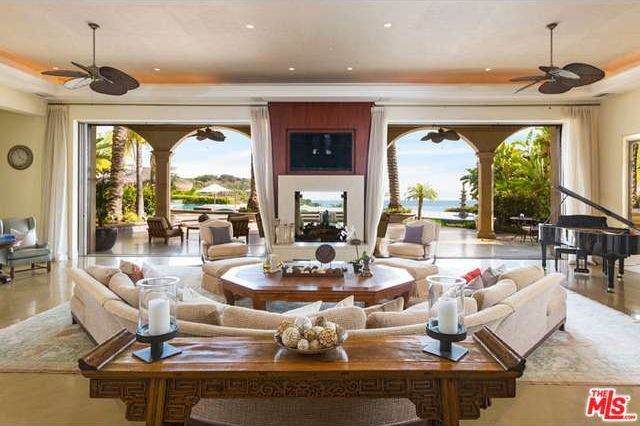 You'll enjoy endless vistas from the best darn porch swings EVER…
Happy Hour at your personal tiki hut bar in the round…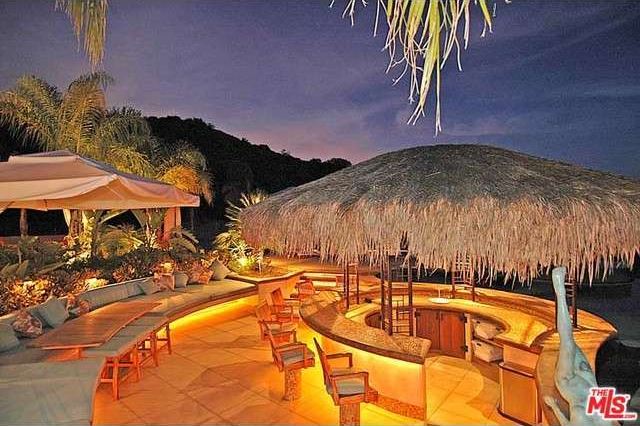 …and a dinner venue with its own infernal internal lighting.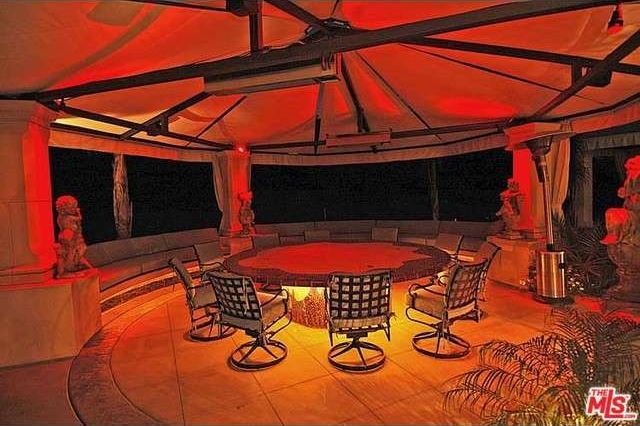 But in this best of all possible worlds, the best place to be is at the fire pit and in the pool… At.The.Same.Time.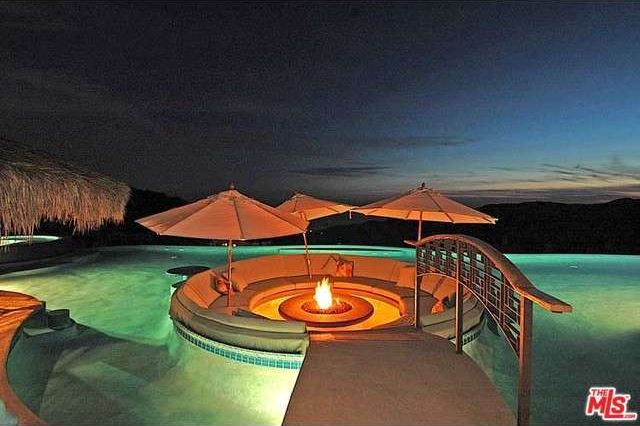 Mai Tai, anyone? We've got plenty of little umbrellas.