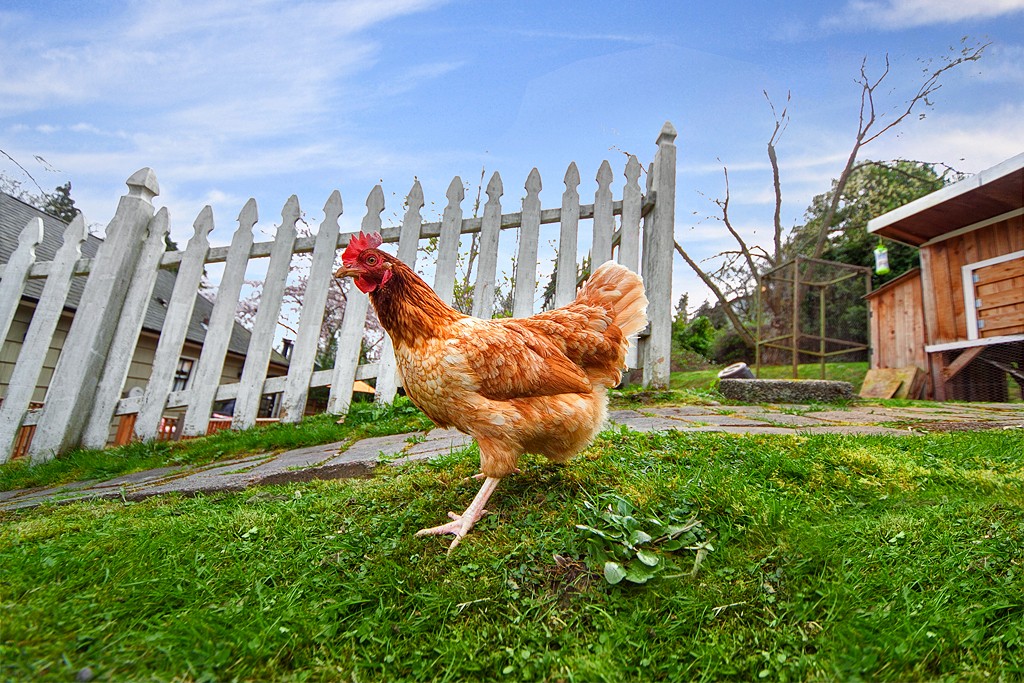 Setting aside the chicken obsession, the quality of the photos in this particular set is actually quite nice.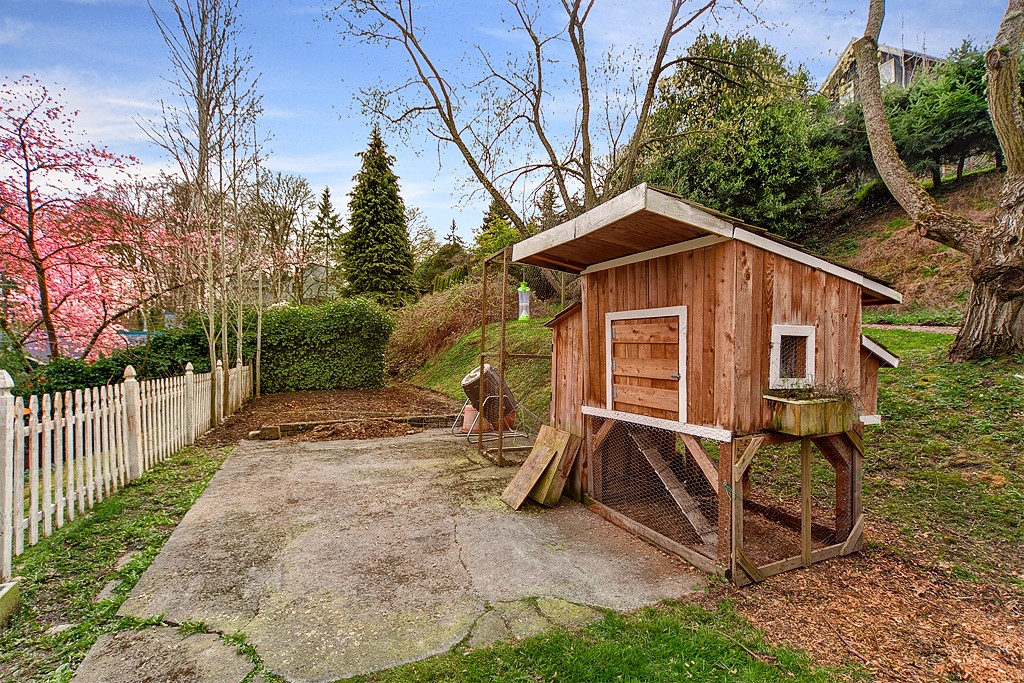 The listing description is pretty funny though:
Quintessential jewel box cottage in bucolic arboreal setting, saturated w/ light & outcharming the competition by a mile. Fulfill all of your Martha fantasies: … All organic vegetable garden awaits spring planting + flowers galore in this prof landscaped oversized lot. And did I mention the chickens??
I'm not sure how this home will help me fulfill my Martha fantasies… never mind.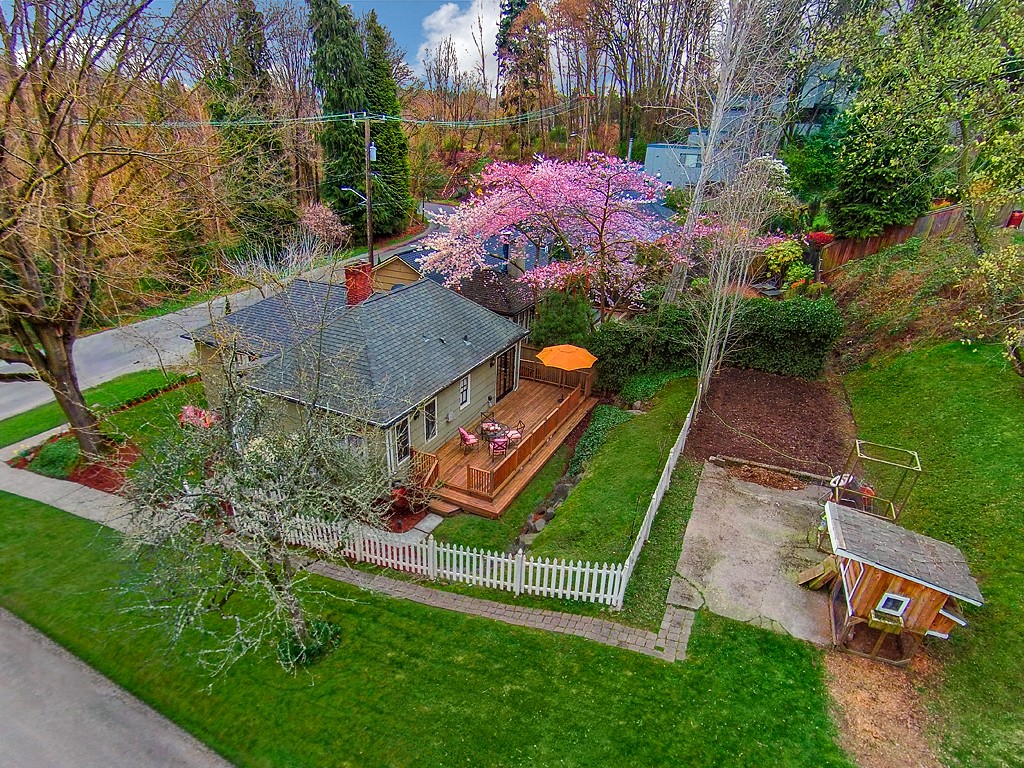 Sold in April for $785,000.
If that seems like a lot of money for a 3-bed, 1.75-bath house on a 6,000 square foot lot, just remember… chickens!