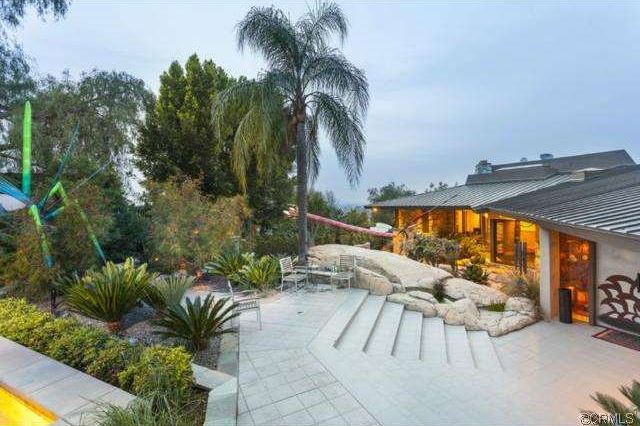 There appears to be an eight-foot-tall green spider bearing down on this home.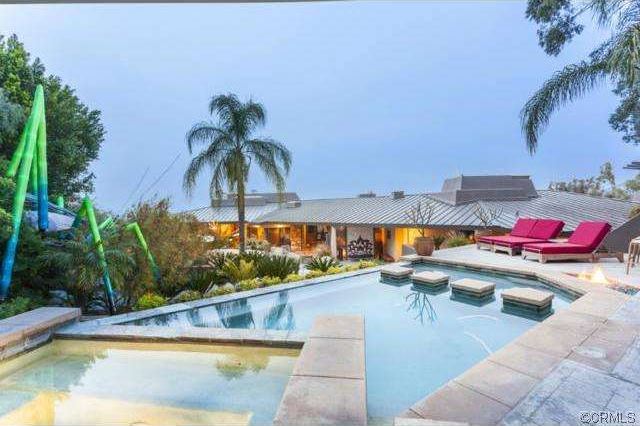 Or maybe it just wants to go for a dip in the pool.
That's a garden path I think I'd be avoiding.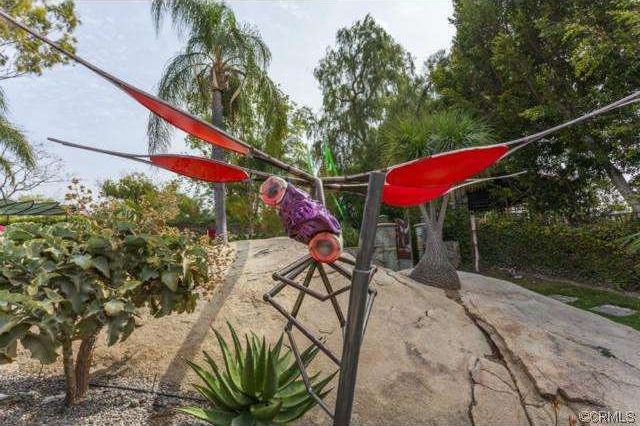 The giant spider's not all this home has to offer. There's also giant dragonfly, with its own viewing room.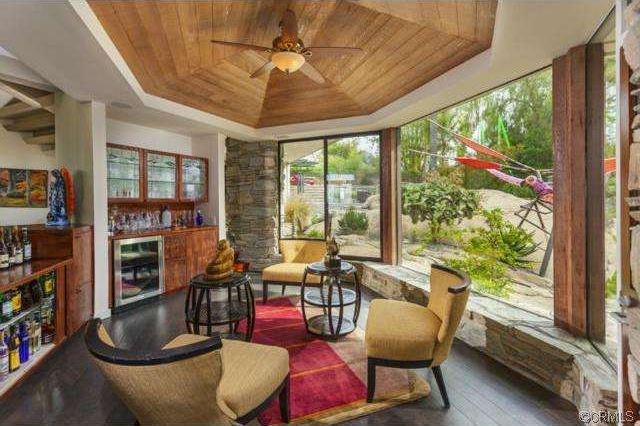 That's one way to spend your evenings, I suppose.