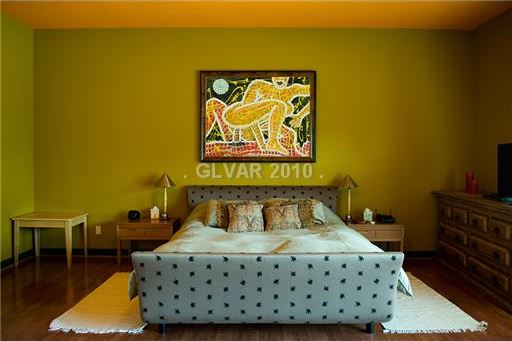 Not the strangest, most offensive art we've seen in a home for sale, but also not the kind of thing I would choose to display prominently in a house I was trying to sell. I think this second photo has another dirty art piece, but it could just be my mind that's dirty in this case. Judge for yourself: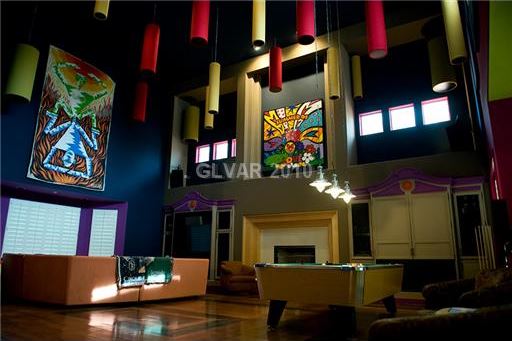 Comments from the submitter, Emerald63:
This place will brighten up your day… and your night… and possibly your afterlife.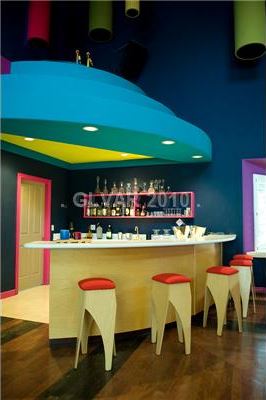 Indeed, that is a lot of bright colors.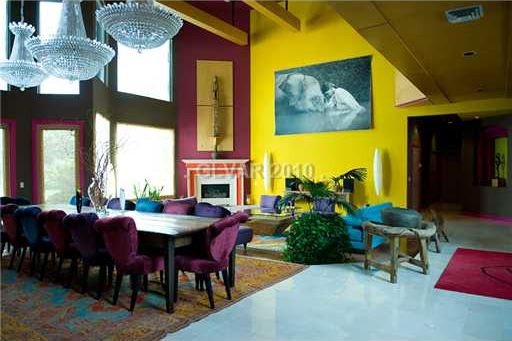 Must be a pretty popular place though, to need that many plush purple chairs around the dinner table!