Up close, this 2 year old home is slick, shiny, and oh-so chic…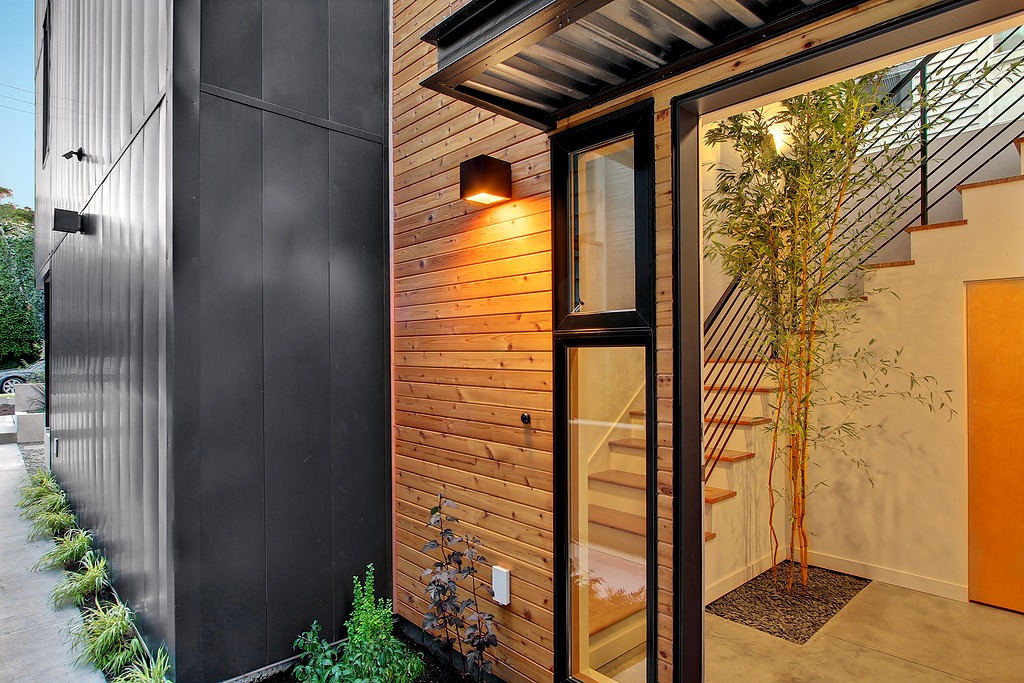 with modern lines and materials both inside…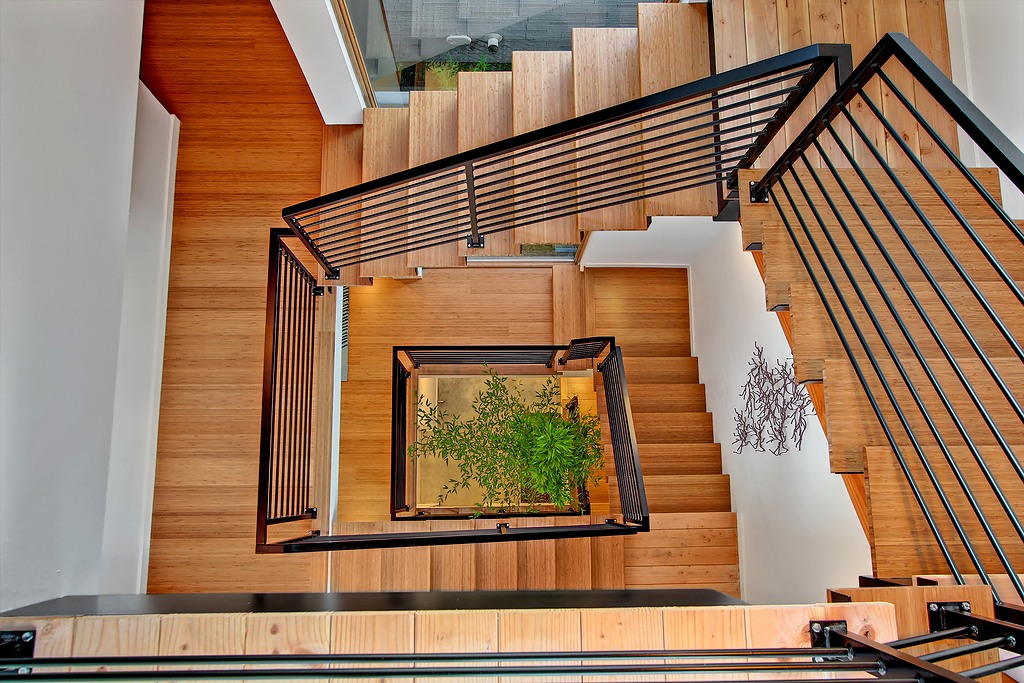 and outside.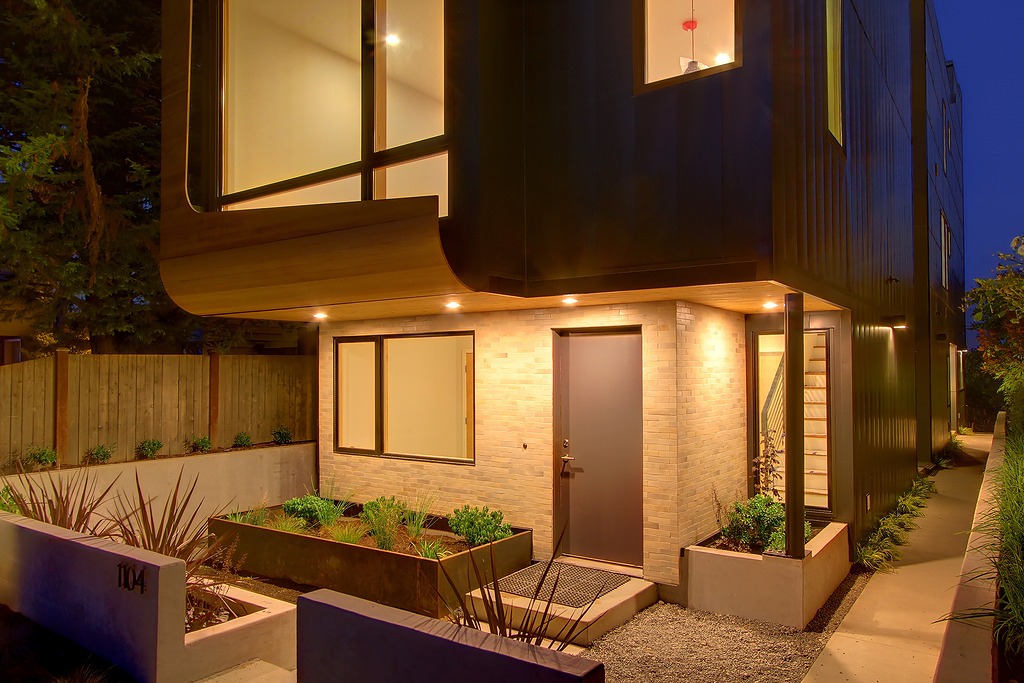 But there is one teensy issue…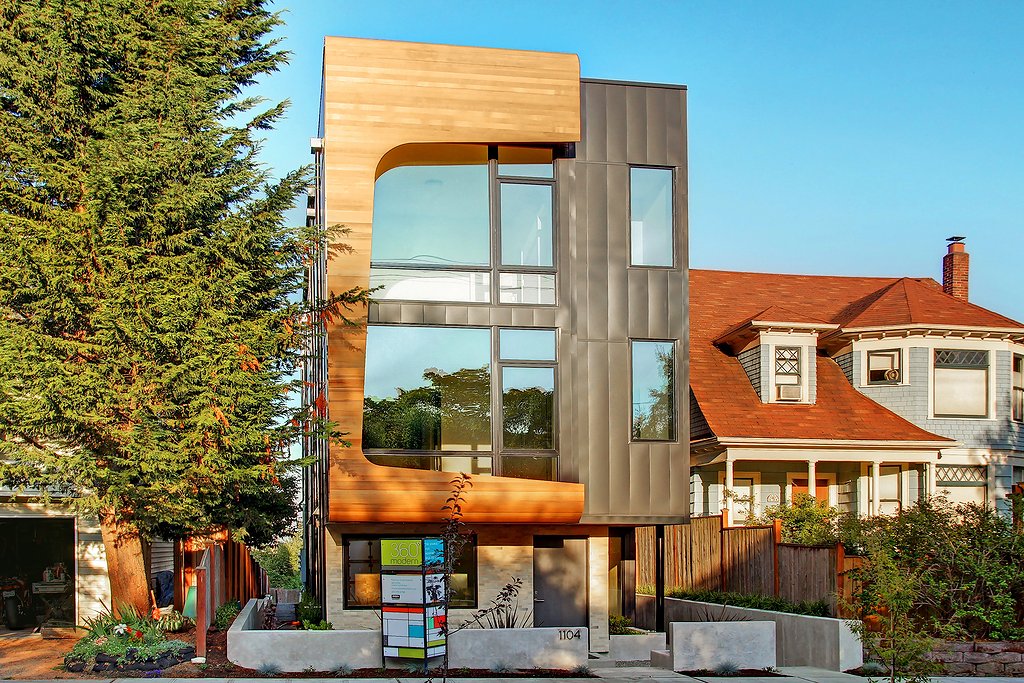 It not only sits next to an early 20th century craftsman style home, but in an entire sea of homes from the same era…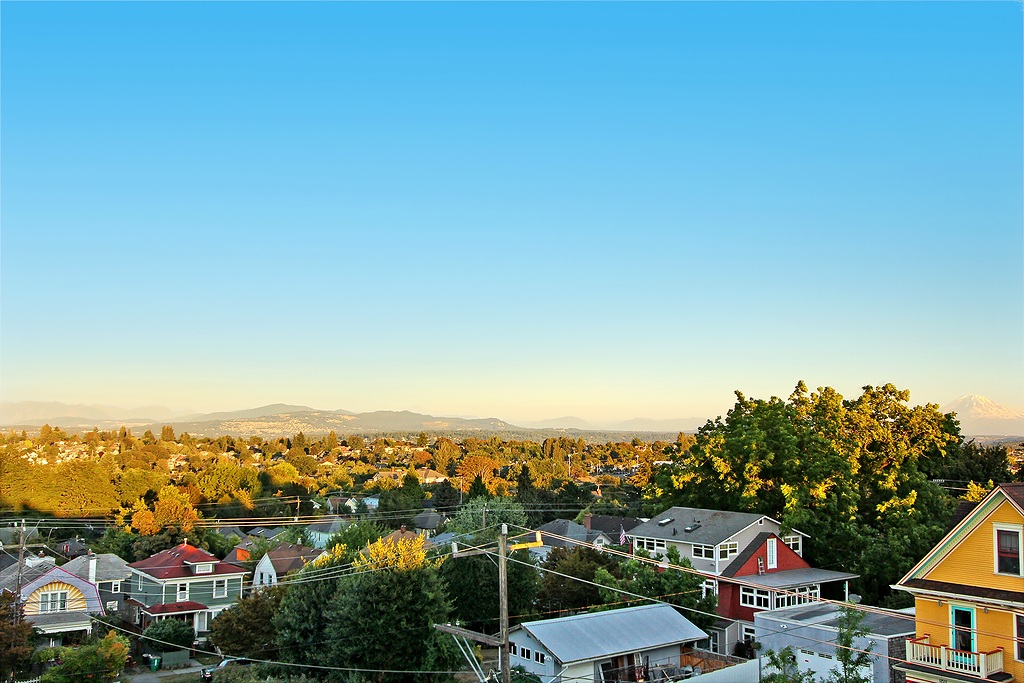 Yup, there's nothing like undisguised indifference to your surroundings for securing a friendly introduction to your new neighbors. Good luck with that!