Submission & commentary by Emerald63. Thanks!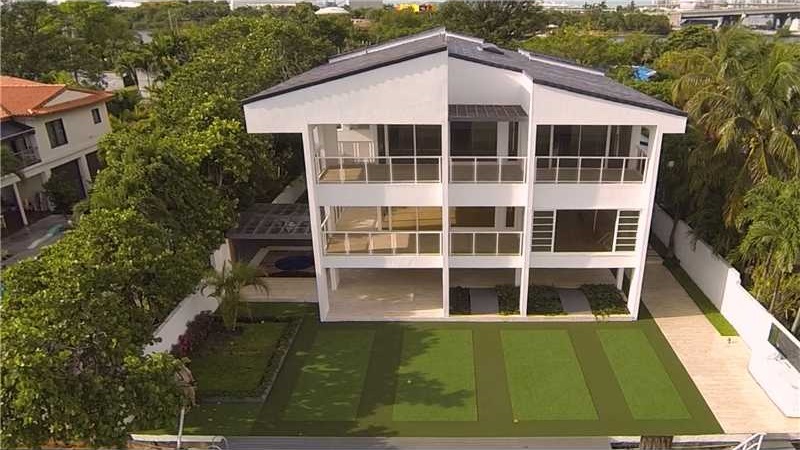 What's that old saying? Half a house is better than none? This place sure does look like it's the result of a split-the-assets-down-the-middle divorce. I hope whoever kept this half got to keep his/her Ray Bans, too…
…because with loads of shiny materials, white walls, and a waterfront location in a sunny climate You. ARE. Going. To. Need. Them.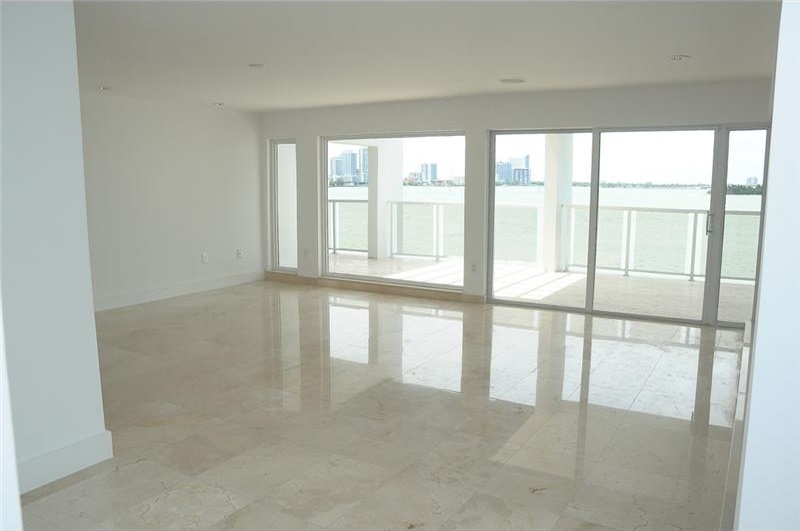 …and not just outside.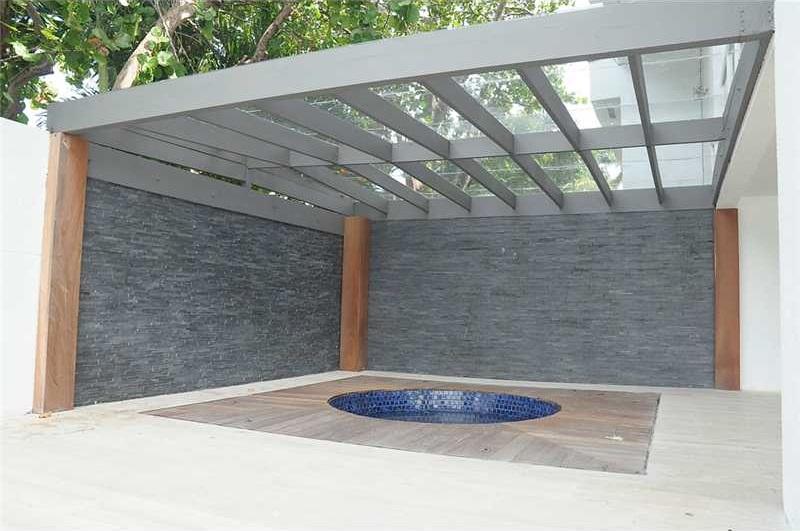 You arguably might need a pool, too, given the local temps. Too bad all you get is a hot tub. No nicely designed surroundings, though. But you do get a steam room! (O_o)
Oh, and what looks like an expansive sodalite stone island in the ground floor outdoor kitchen. It's visually cooling, but yeah… no. For a Miami house who's price has risen eight fold in less than two years, you really do need a pool.
[addendum by Marty] – Also: lizard!
<