So many odd design and decor choices in this home. From the all-glass entry…
…to the unnaturally glowing exterior.
Inside: more glowing.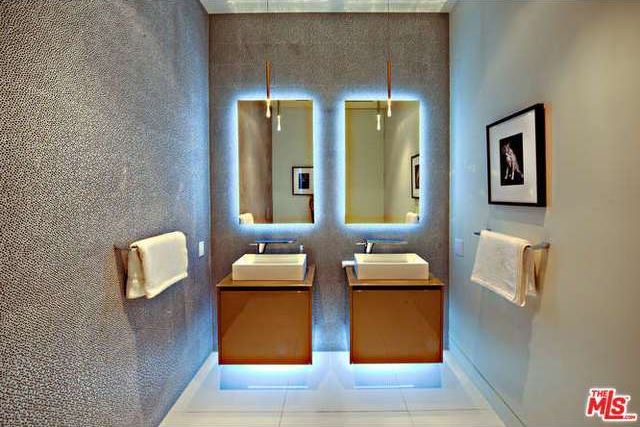 I'm not even sure I can wrap my head around what's going on with these stairs.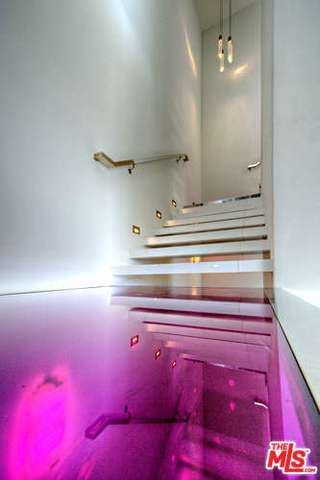 And check out the pool:
Maybe the owners are extreme Marvel fans, and they filled it with some weird radioactive liquid instead of water, in hopes that they might somehow gain super powers?