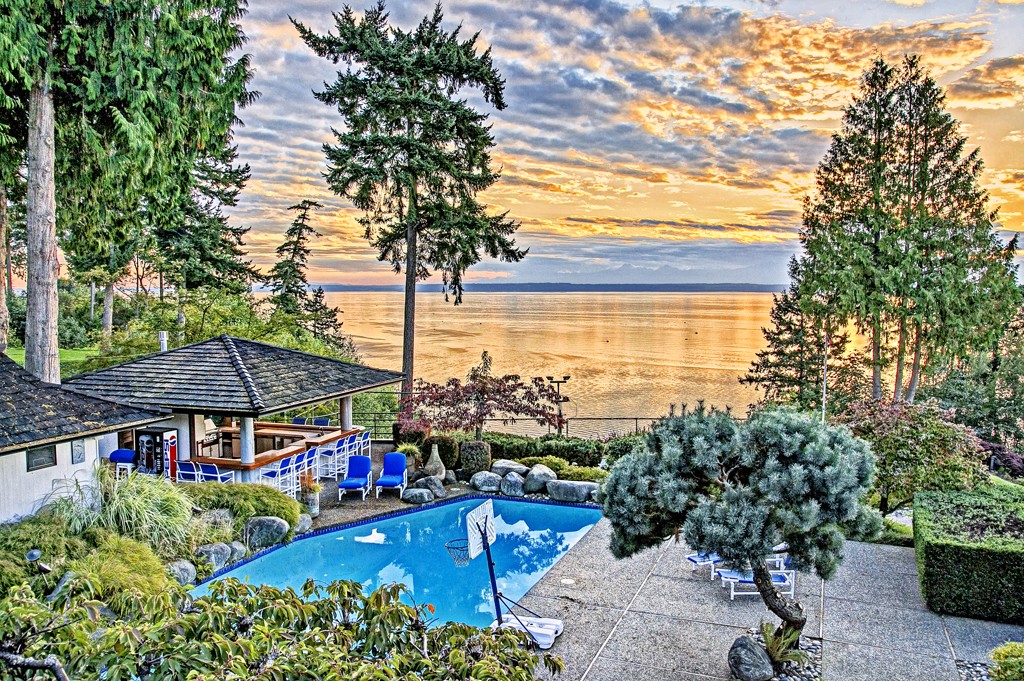 This is what I imagine a $3.3 million home would look like if a nuclear weapon had just been detonated ten or twenty miles behind the photographer.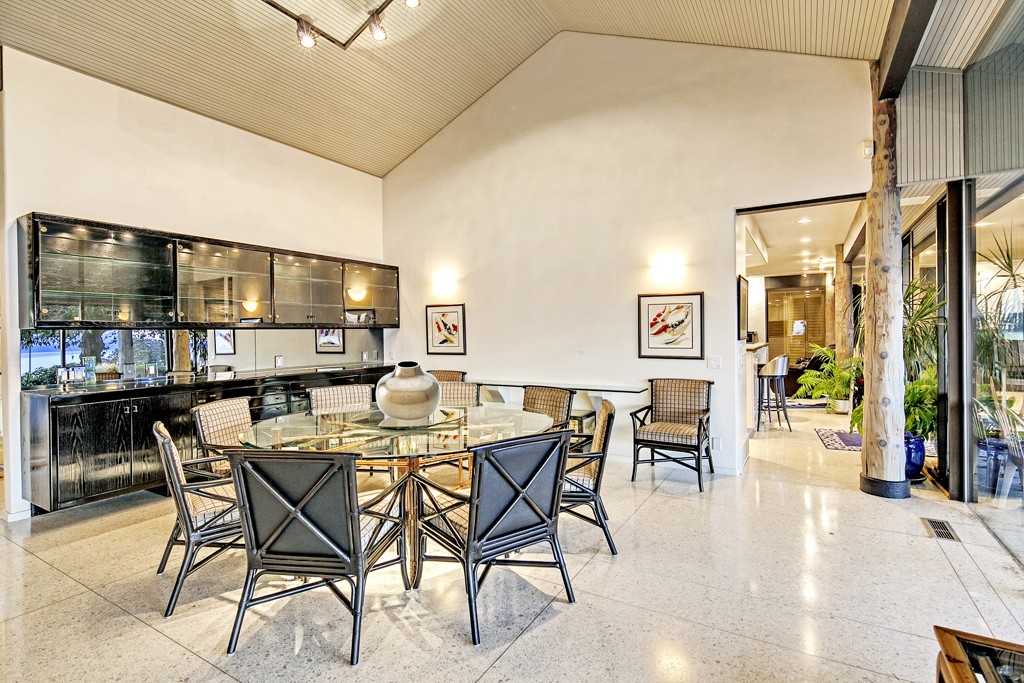 The interior is just as unnaturally bright. Somehow even the black cupboards appear to be emitting a radiant glow.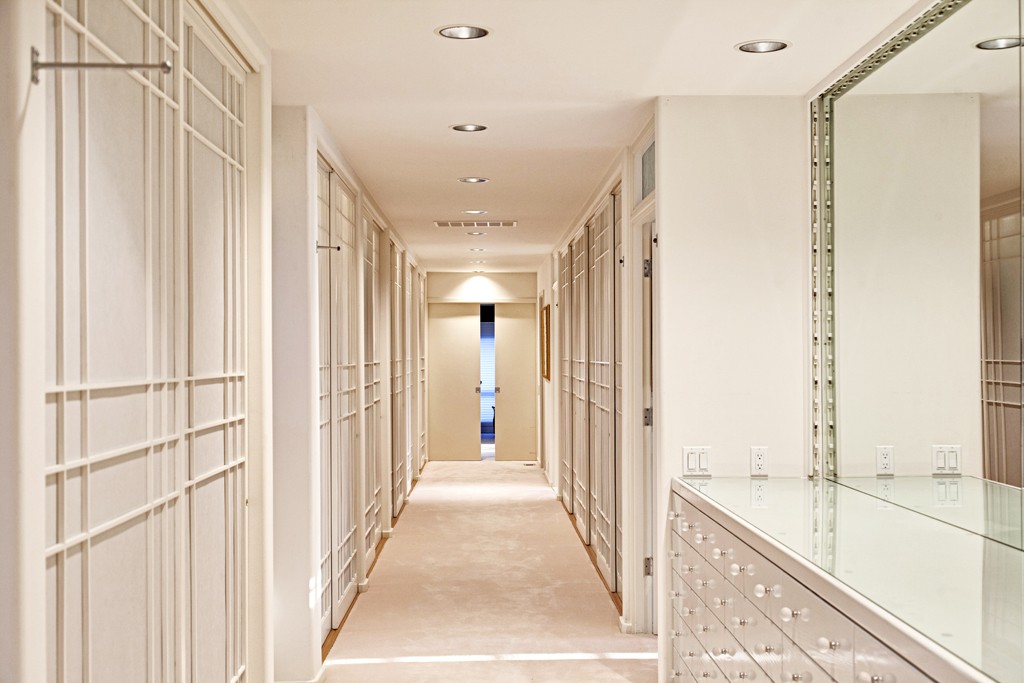 That is a lot of drawers and sliding doors. I think this is a hallway but it almost looks like a closet full of closets.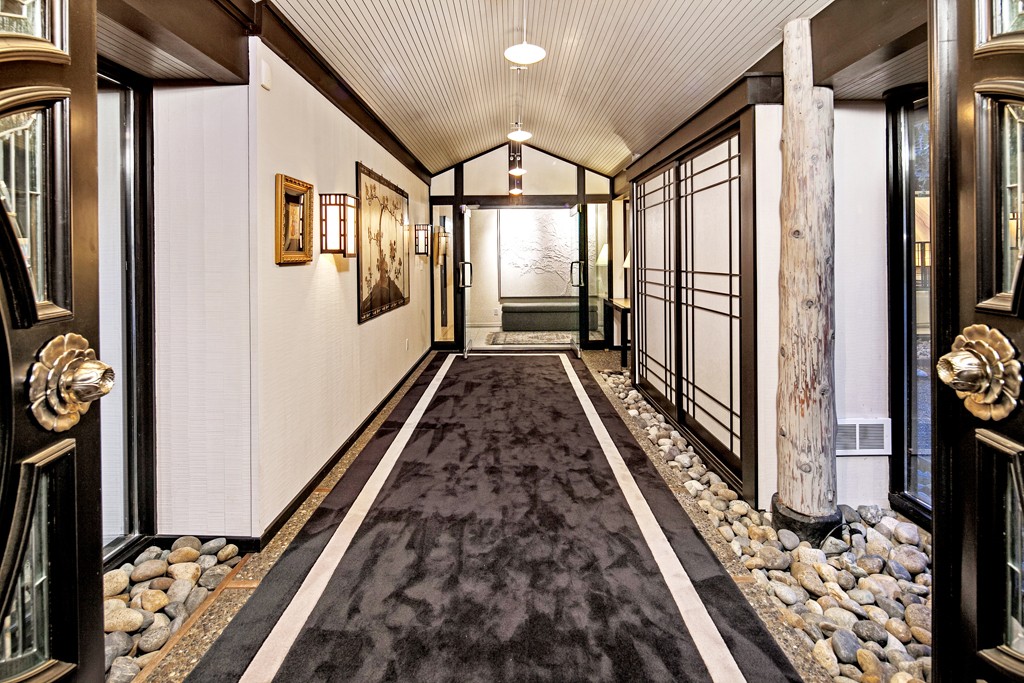 When your landscaper doesn't stop at the front door… rocks on the floor, inside the house.
Don't miss the listing description, either. The listing agent for this home, one Wendy Lister (because when your name "Lister" of course you're going to become a real estate agent), is fairly notorious in the Seattle area for her expensive listings and over-the-top prose:
Extraordinary Big Sur extended profile. . a statement of authority above the astonishing saltwater isle/view plateau. Moments of appreciation ~ subtle to sensational. Elongated entrance foyer, unprecedented. Protracted hall of wardrobes to two substantial owner suites. Without reservation, the colossal great-room of white terrazzo, brilliant seascape spectacles, the sheer volume are powerful. Remarkable: pool, resort-size cabana (fpl, bath), tennis, coach house, gated. 3 more living zones.
It's no "egrets seek the sky, involuntary sigh," but I still call it listing gold.