What starts out as nice-looking listing…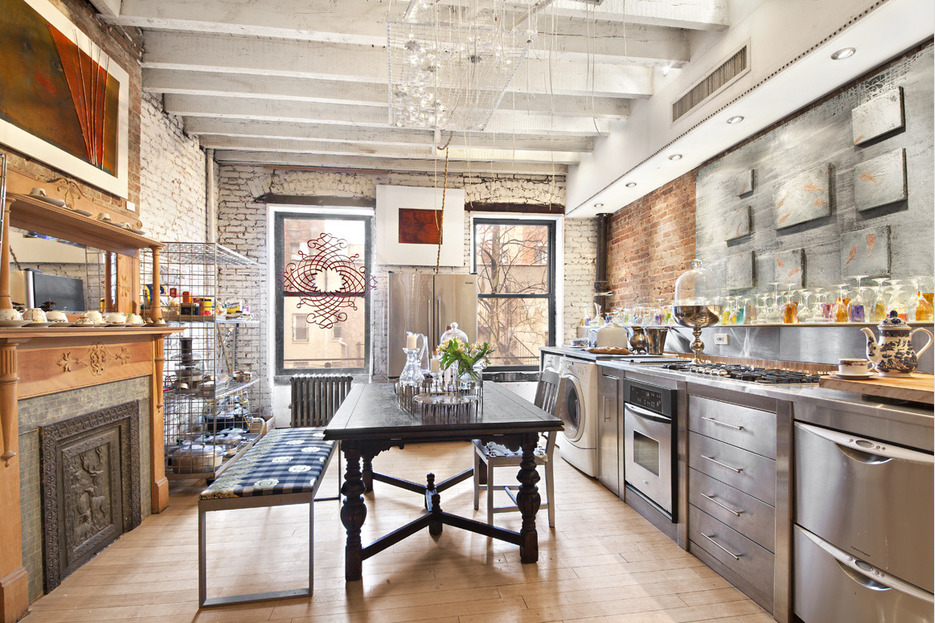 …quickly segues into one with some, shall we say, "odd" features.
There seems to be all manner of, for lack of a better term, hangy-downy stuff. Pretty much everywhere.
In the stair hall…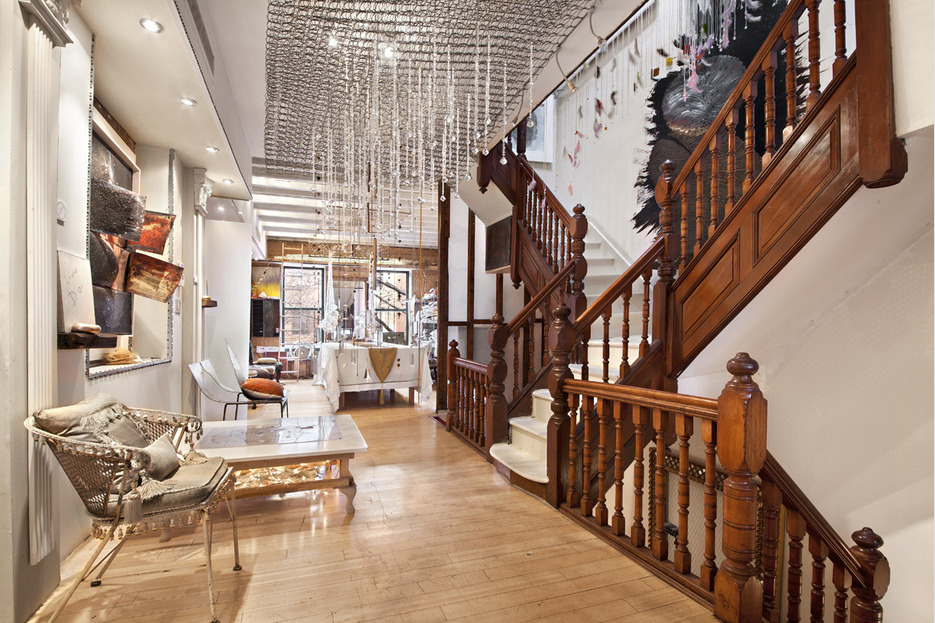 In the bathroom…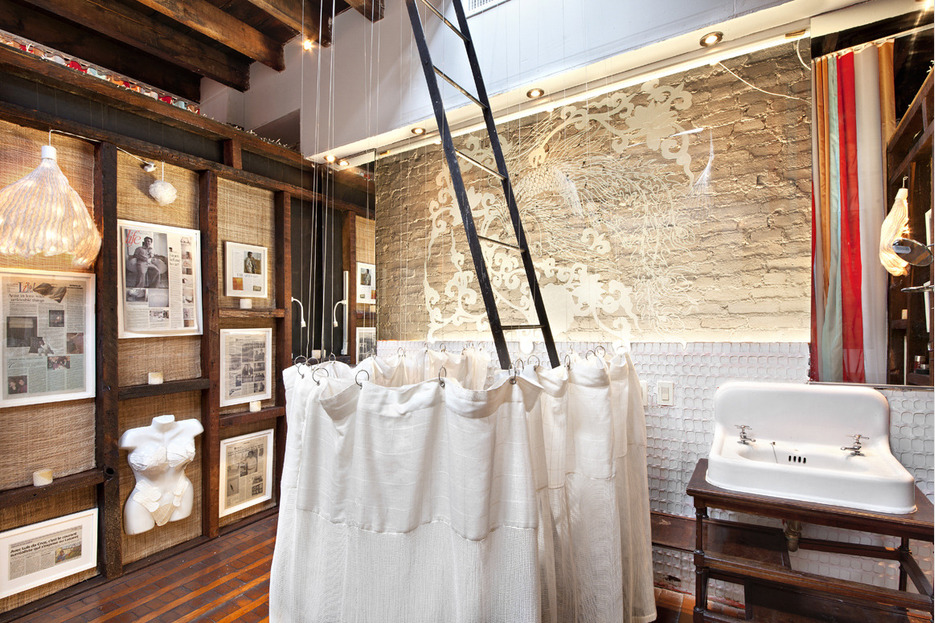 In this bedroom…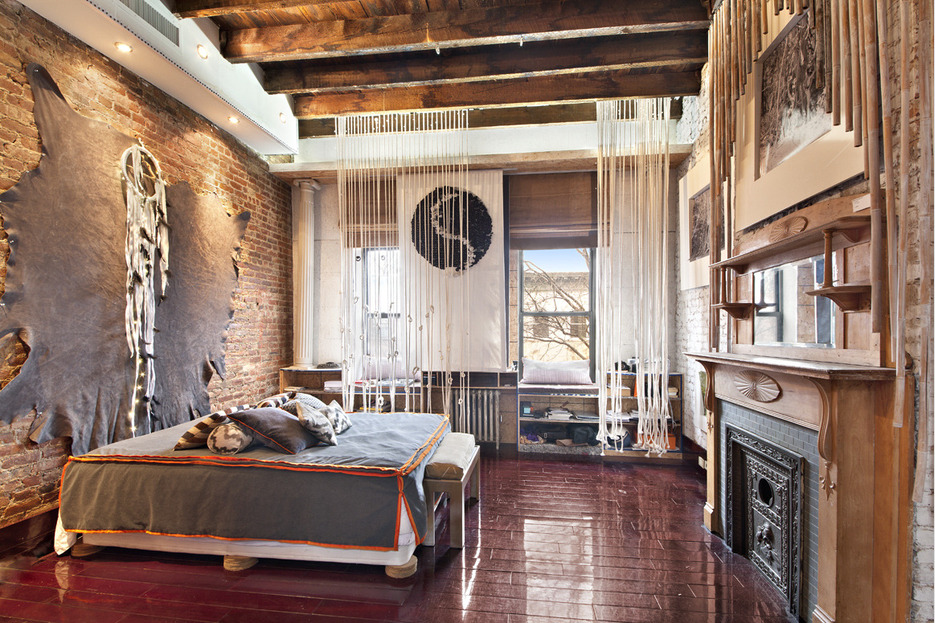 And in this other bedroom, including the lighting feature over the bed as well as the string sculpture near the windows. The strings resemble both an inverted model of a suspension bridge and a trajectory study of a handgun-related crime scene.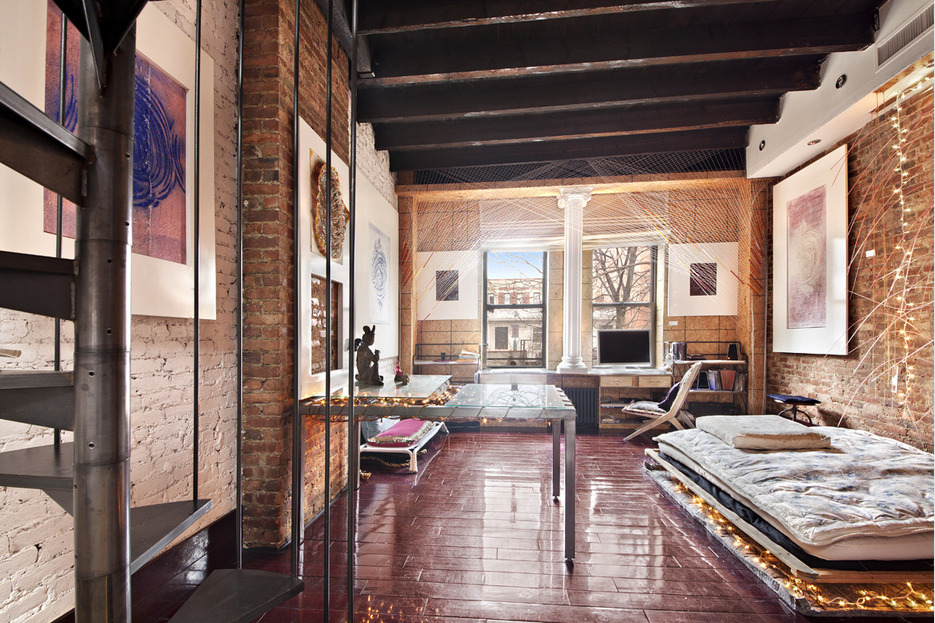 At the least the hangy-downy stuff here isn't as unpleasant as the stuff at a crime scene might be. But it's definitely more… "odd."