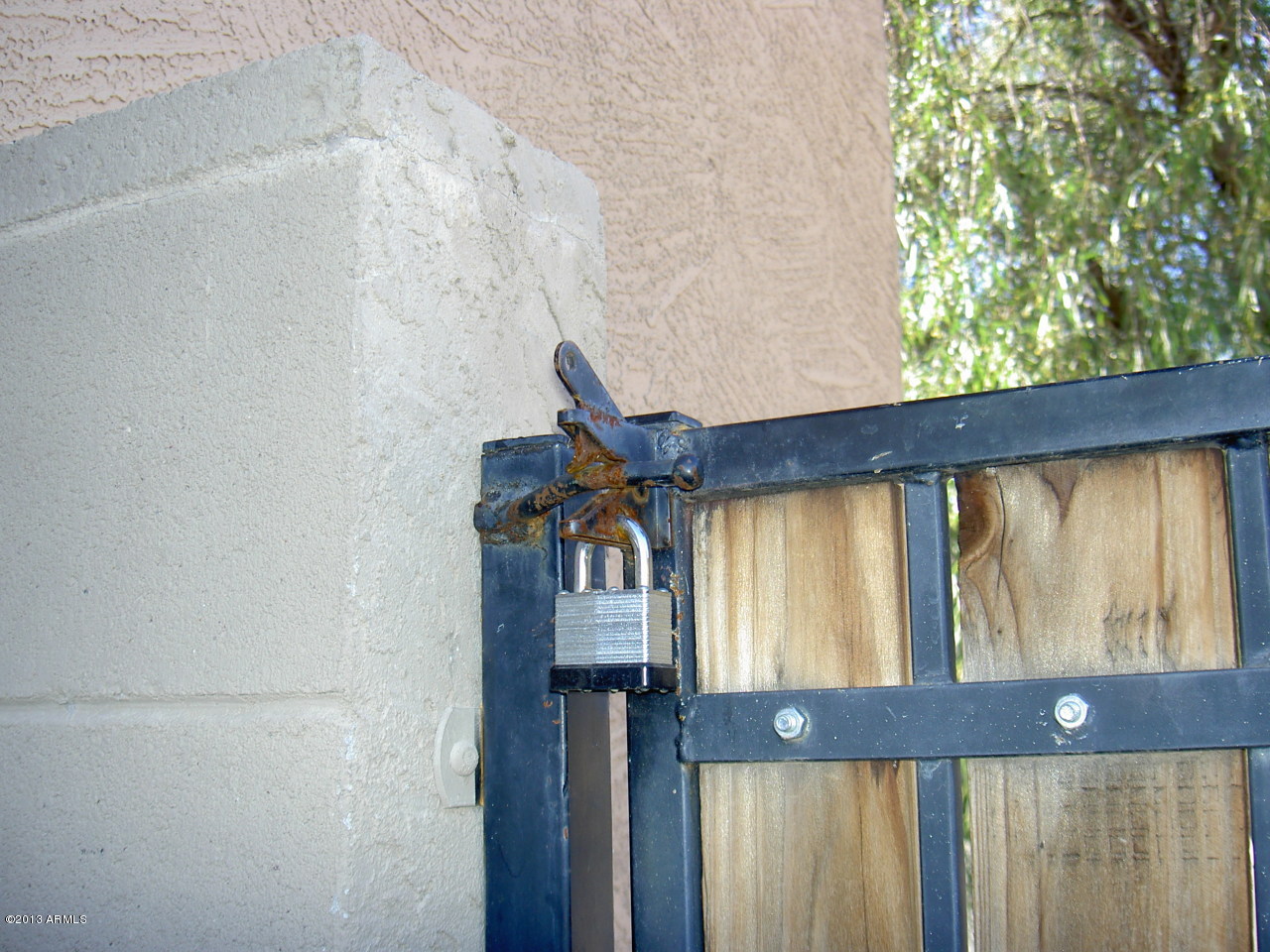 It's Looney Listing's 100th post!
To celebrate, here's a lovely home for sale in Phoenix with an asking price of $100K. It features many fine qualities such as the delightfully rustic gate latch shown above.
Also, if you buy this home you get what appears to be the remains of a disassembled heat pump.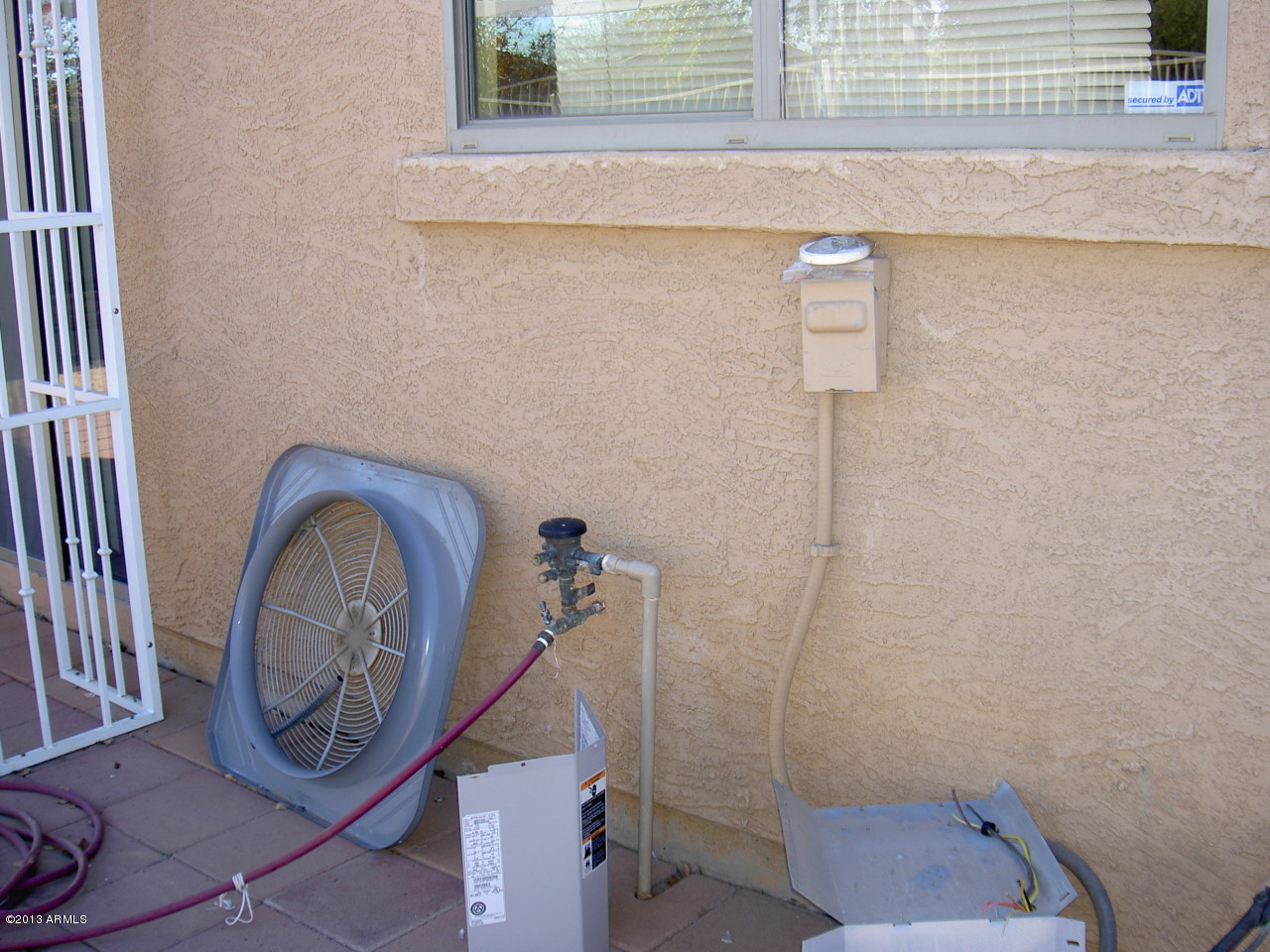 A blurry kitchen!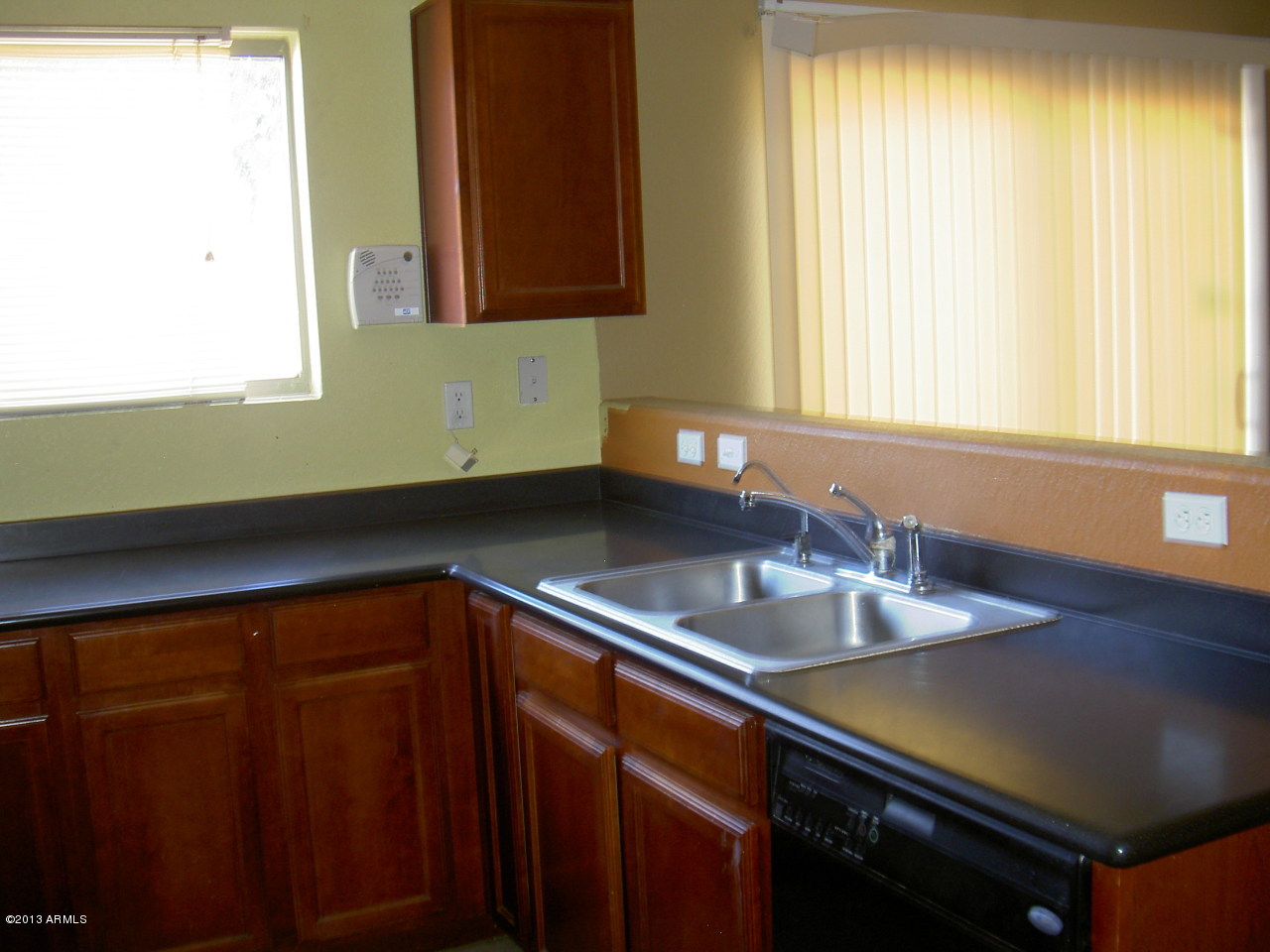 A well-established algae farm!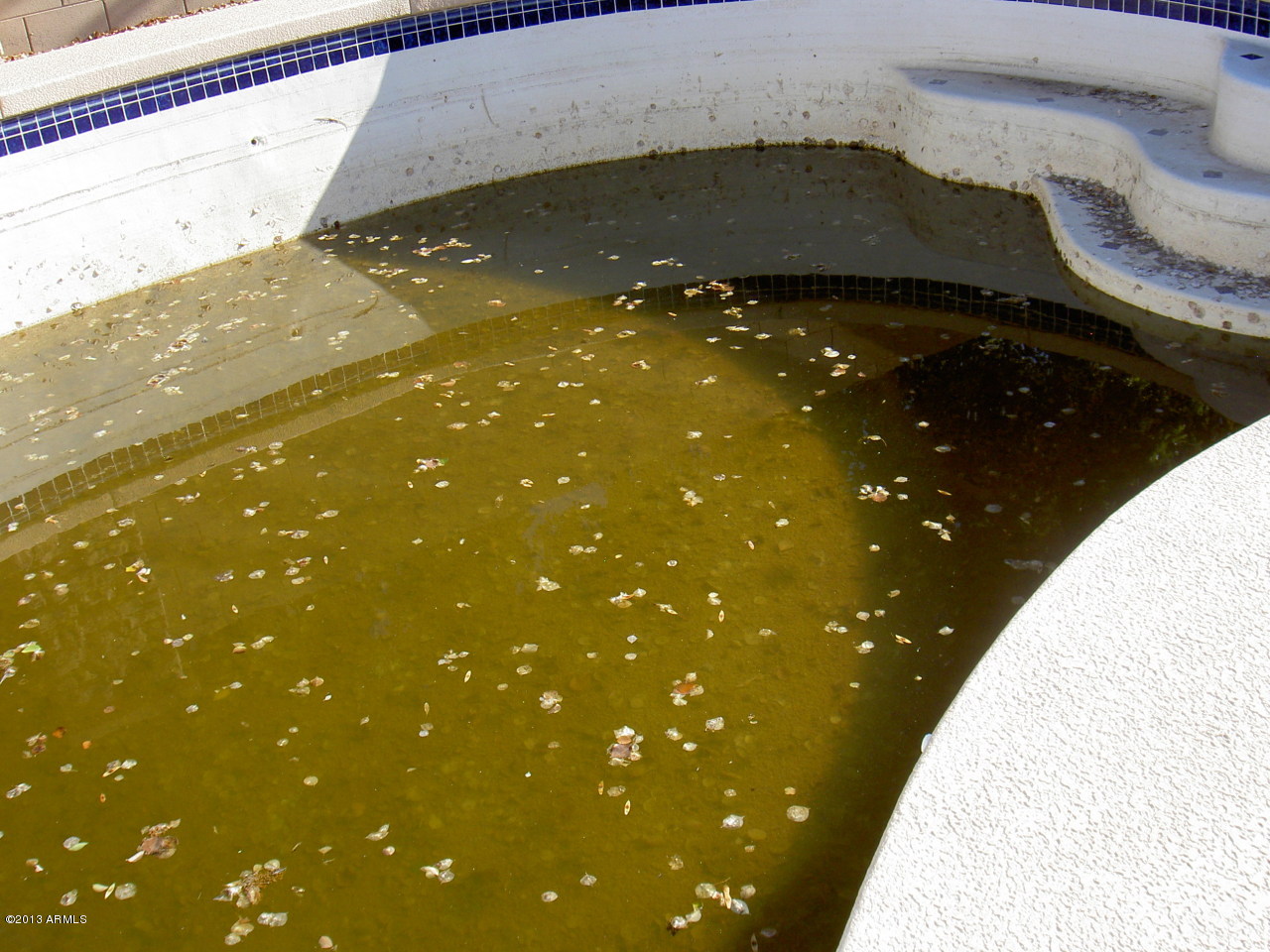 Some cables I guess!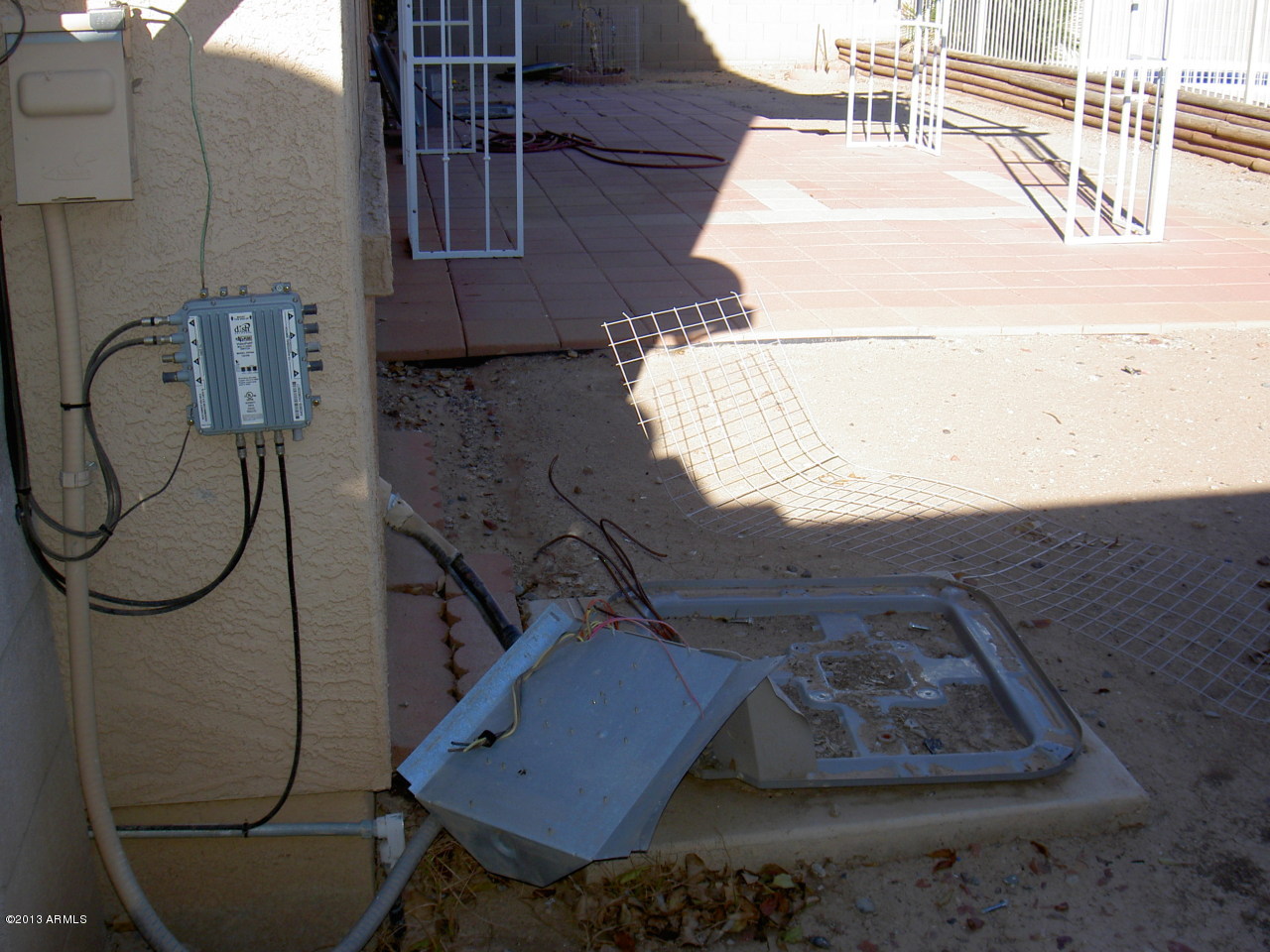 Here's to many more hundreds of posts to come!