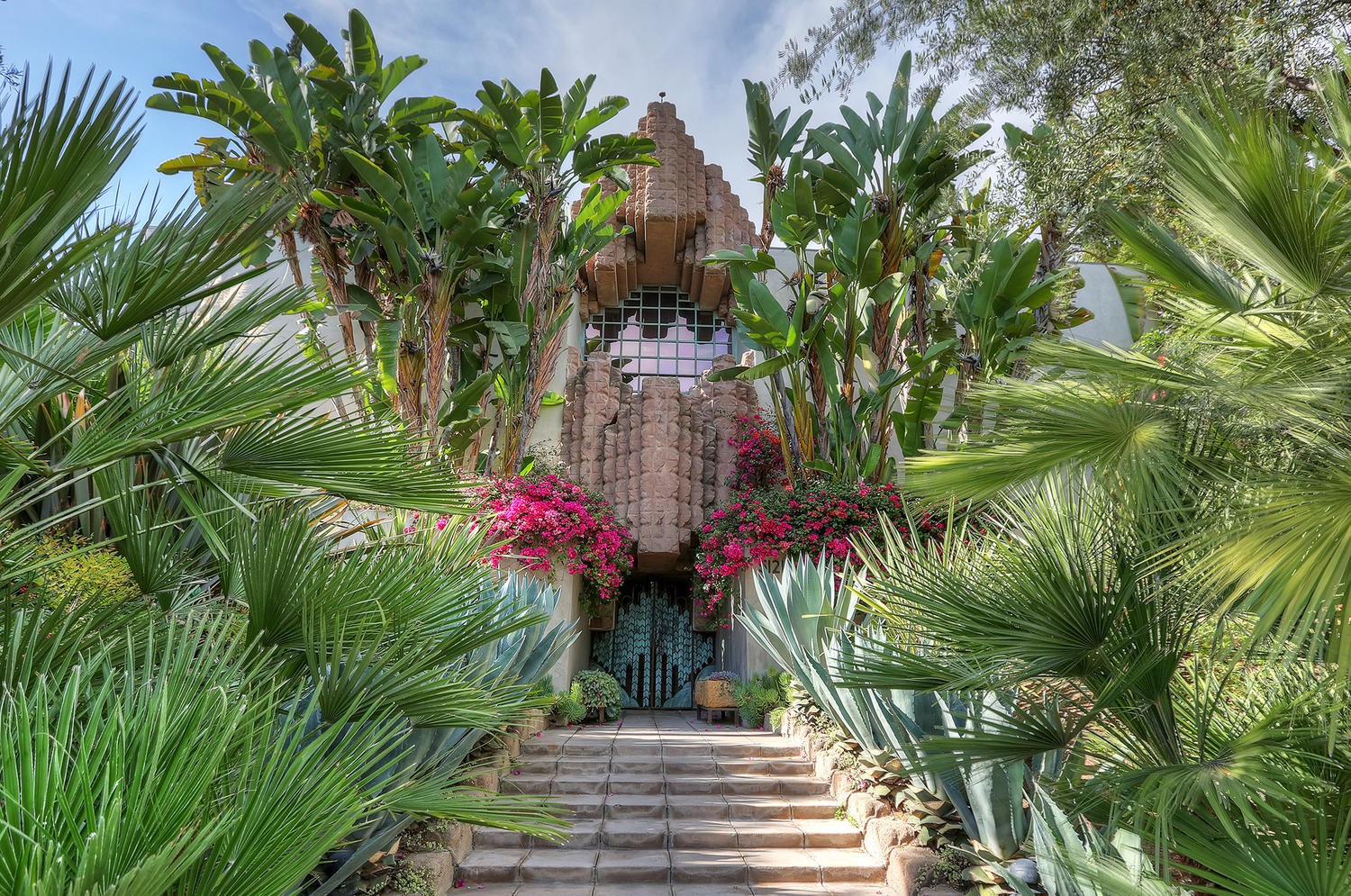 Not many homes have their own Wikipedia page, but the John Sowden House does.
From said Wikipedia page:
Built by Lloyd Wright, the house is noted for its use of ornamented concrete blocks and for its striking facade, resembling (depending on the viewer's points of cultural reference) either a Mayan temple or the gaping open mouth of a great white shark.
Note that we're talking about Frank Lloyd Wright, Jr., the eldest son of Frank Lloyd Wright.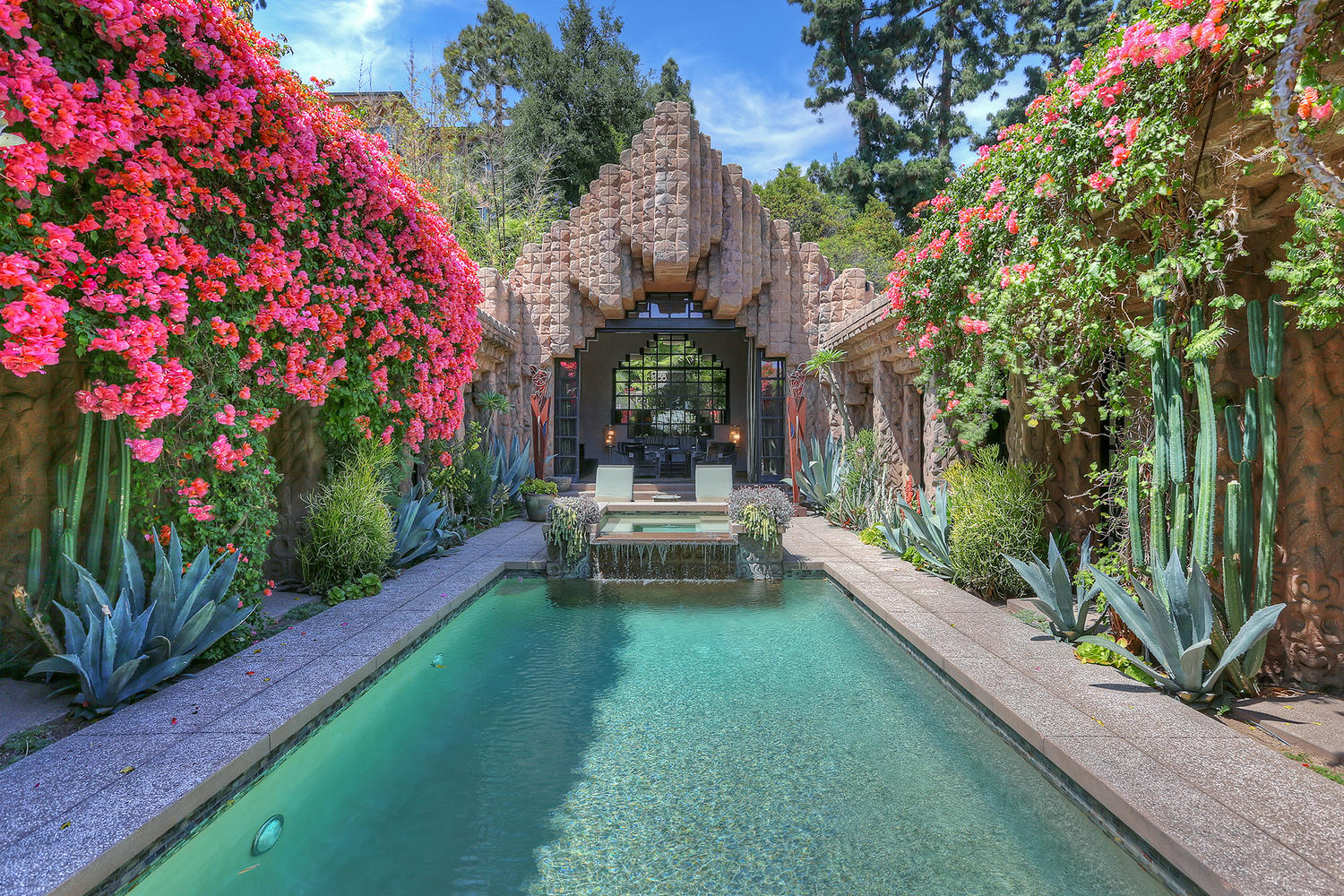 If you're thinking that the pool and some of the home's more modern-looking features seem a bit out of place, you would be correct.
The house, with seven bedrooms, four baths, and 5,600 square feet (520 m2), was listed on the market at $1,575,000 in 2001. It was purchased that year by Xorin Balbes for $1.2 million. Balbes, who said the house was "a wreck" when he bought it, spent $1.6 million to restore the house, though some of his alterations drew criticism from preservationists as well as Lloyd Wright's son, Eric Lloyd Wright. In addition to restoring the stonework, Balbes converted the three-room kitchen area into a large open kitchen, added new upscale bathrooms, and installed a pool and spa in the central court.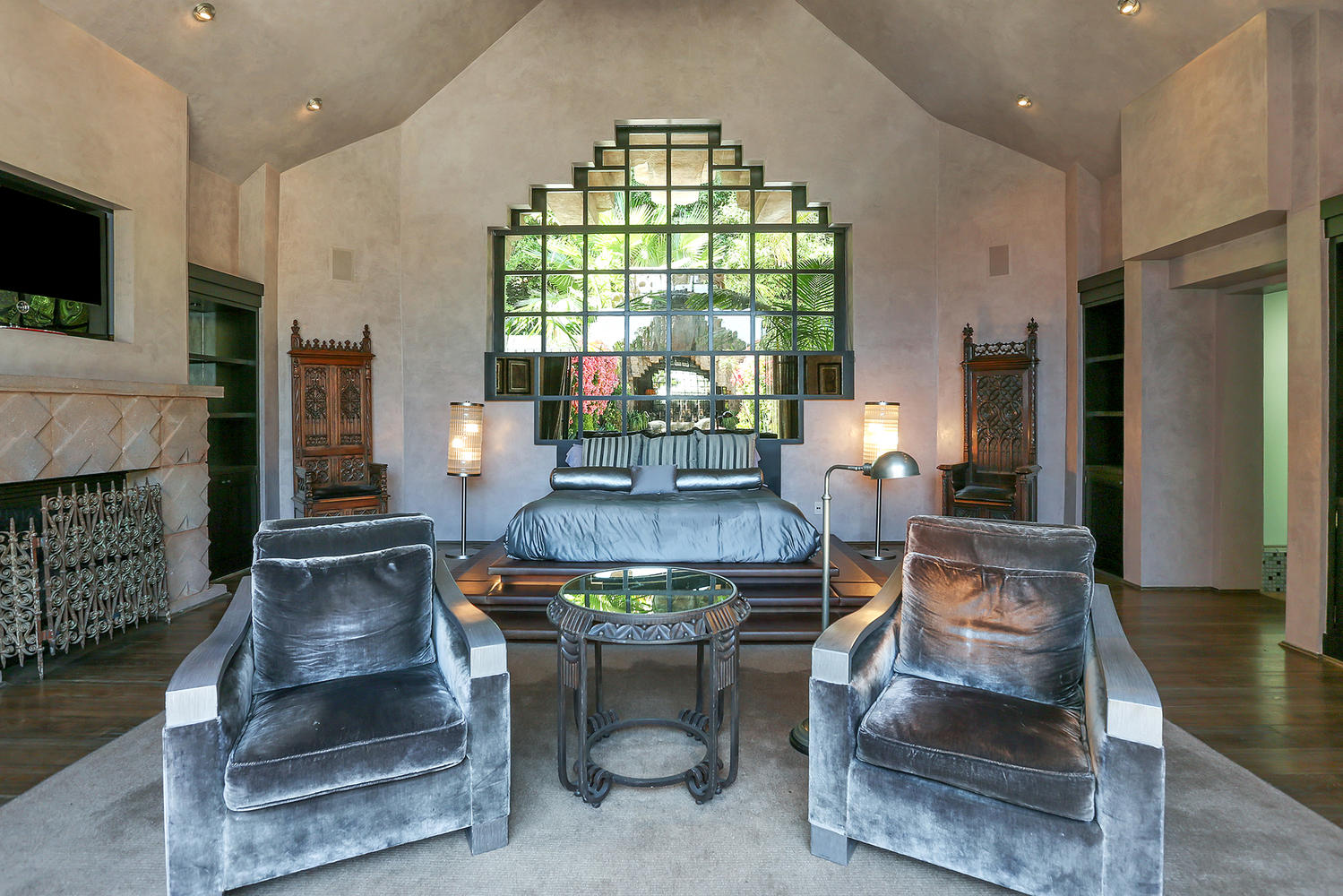 The almost-glowing velvet furniture throughout is an odd choice as well, in my opinion.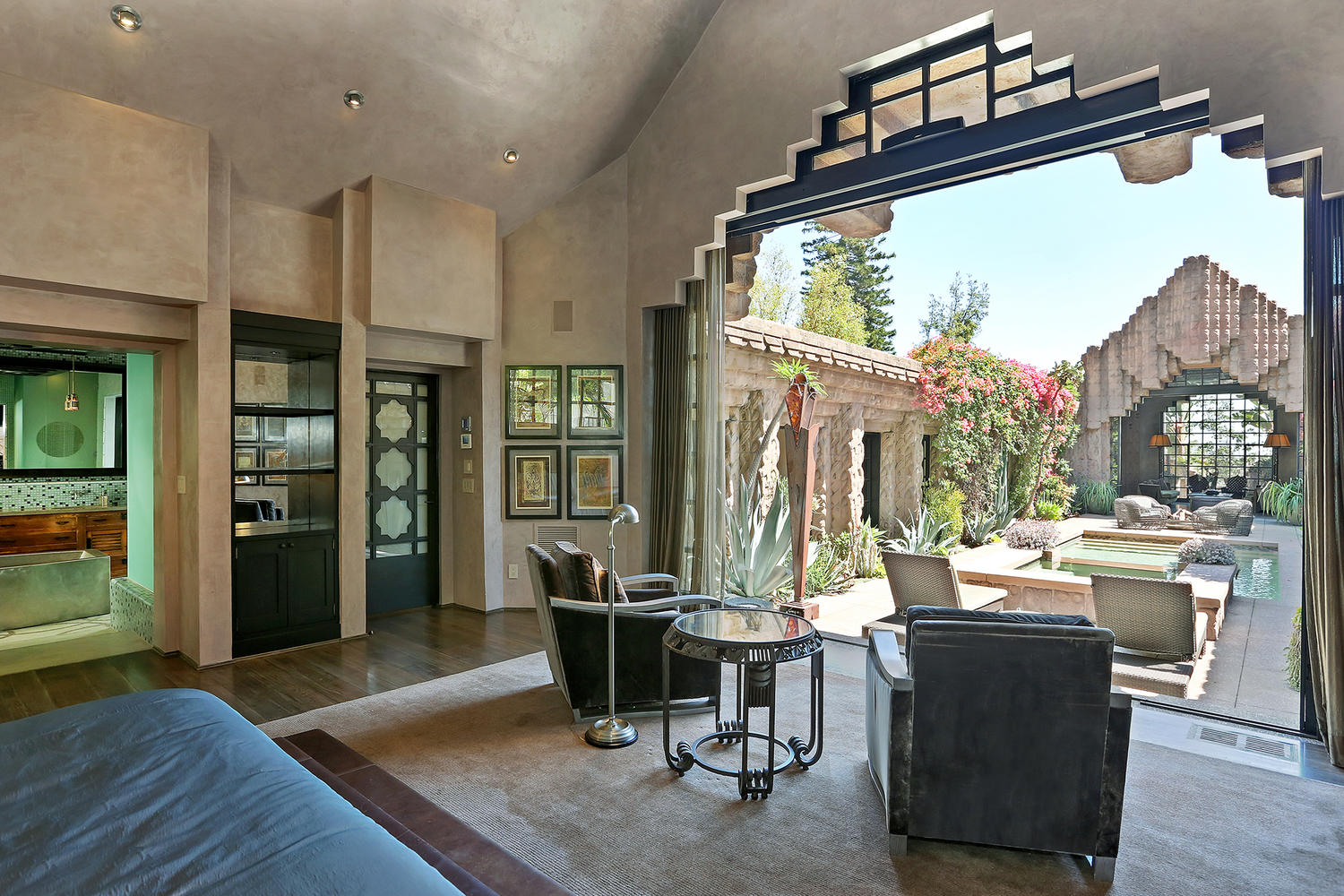 Here's a shot of one of those new bathrooms: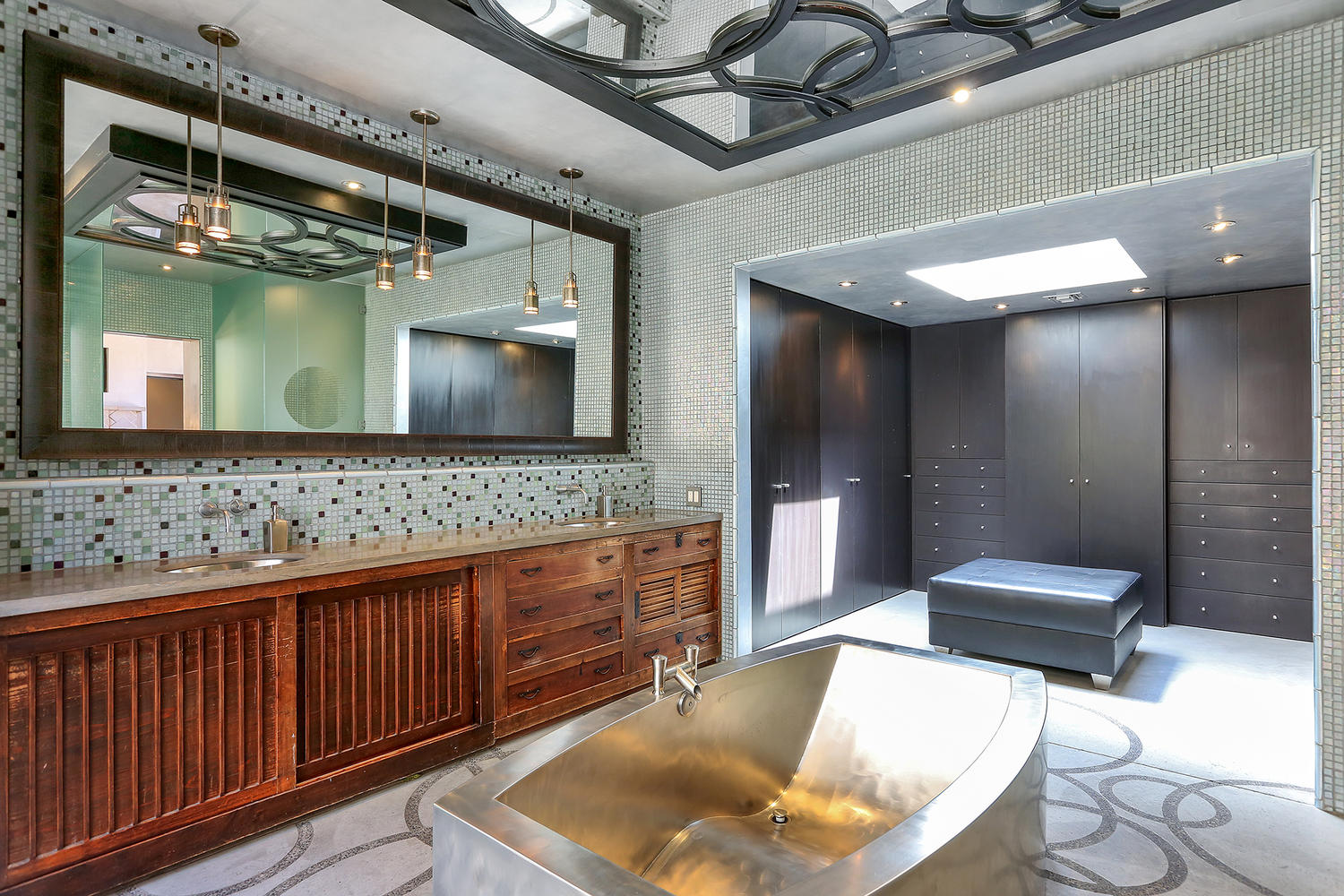 Wikipedia is silent on the subject of the koi pond, but other sources online indicate that it too was a modern addition.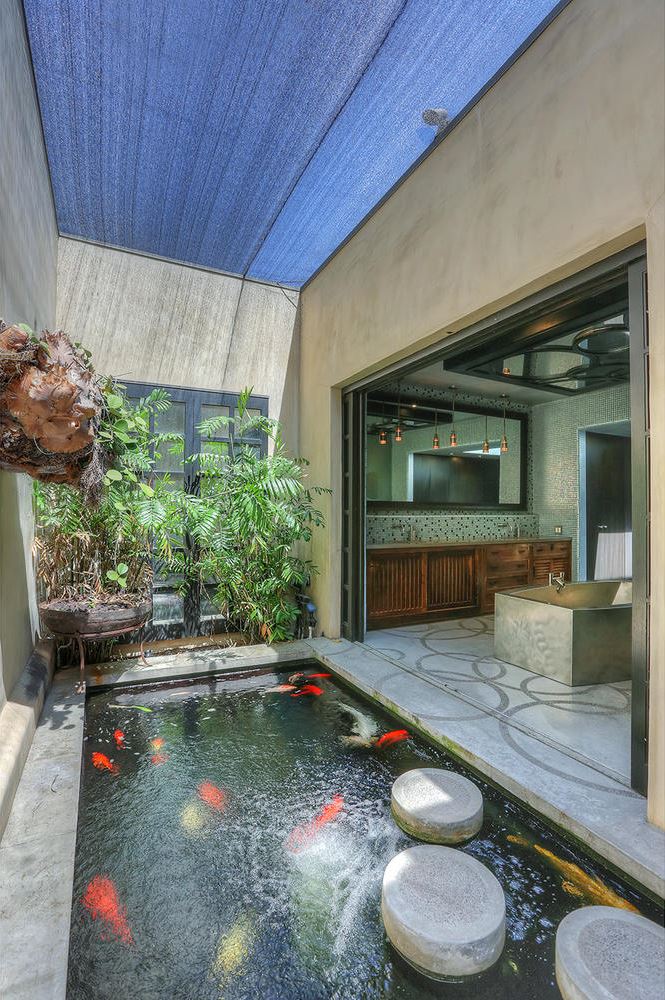 Speaking of fish…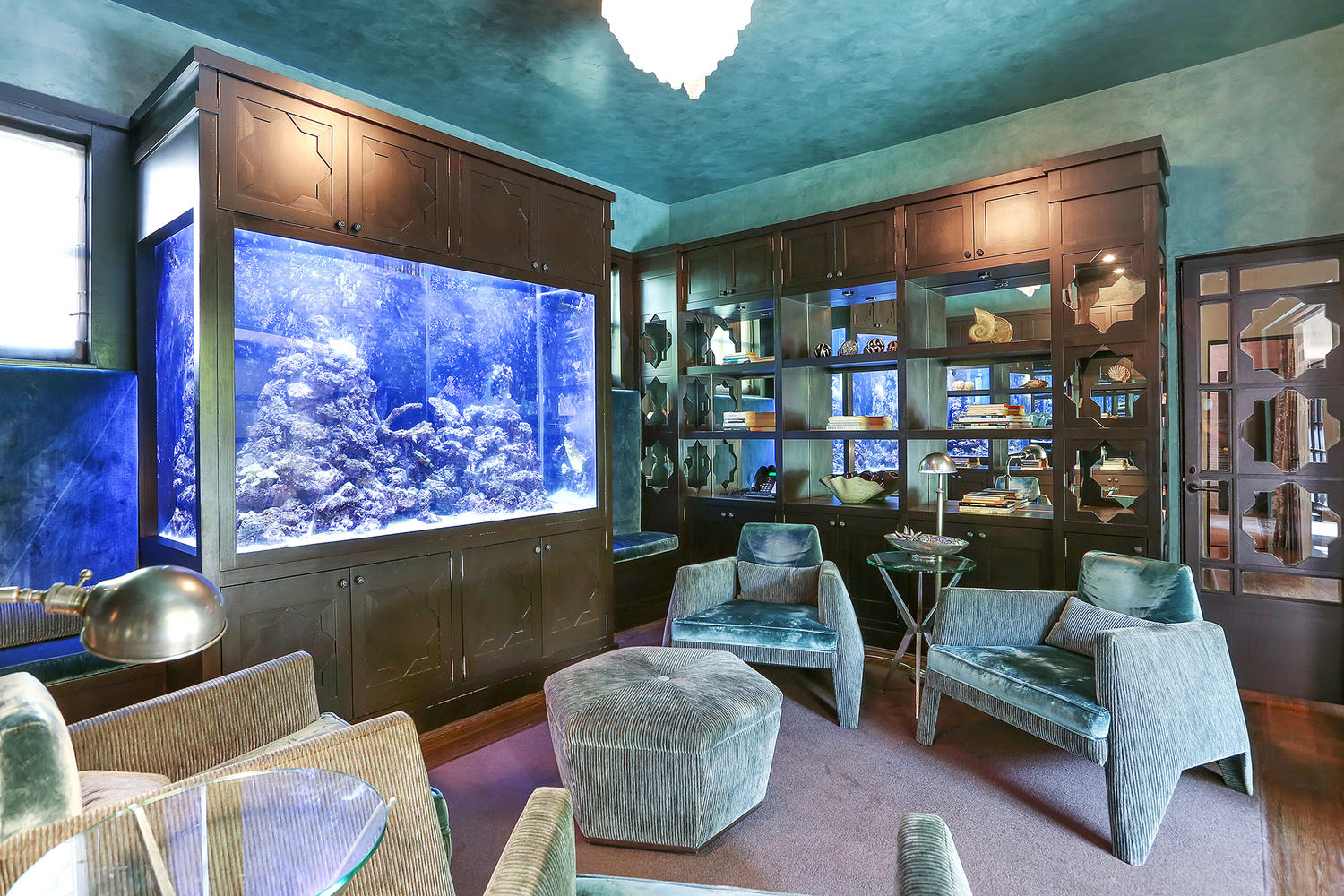 Plus, more of that weird velvet furniture.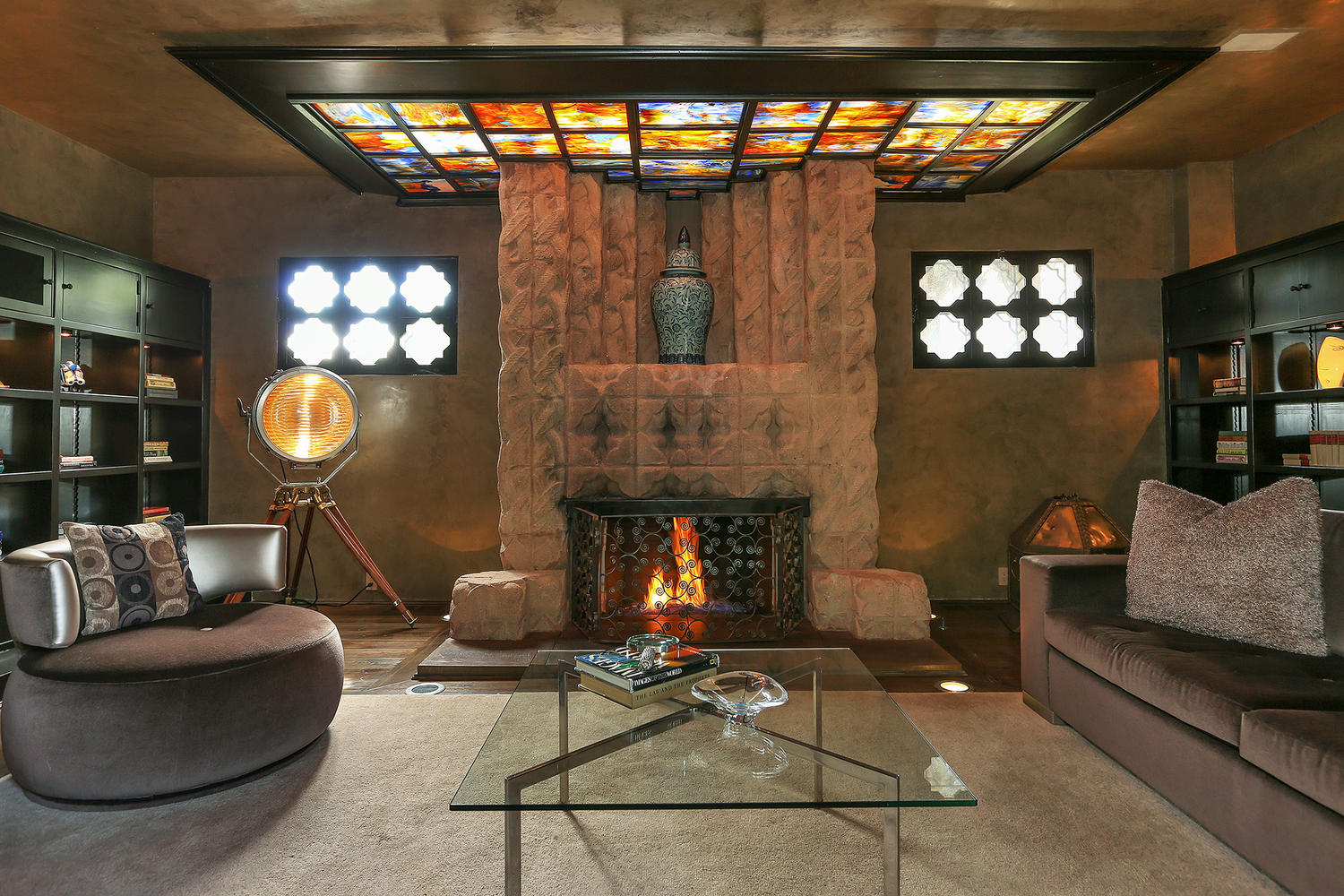 The spotlight in the living room is an interesting choice. I suppose when one lives in a famous home like this, it feels like the spotlight is always on you. It's metaphorical, you see.
Additional photos can be viewed on the virtual tour.