The listing agent claims that they are selling an "impressive red brick castle residence" for $4.3 million. Good luck finding it, though!
Oh, there it is.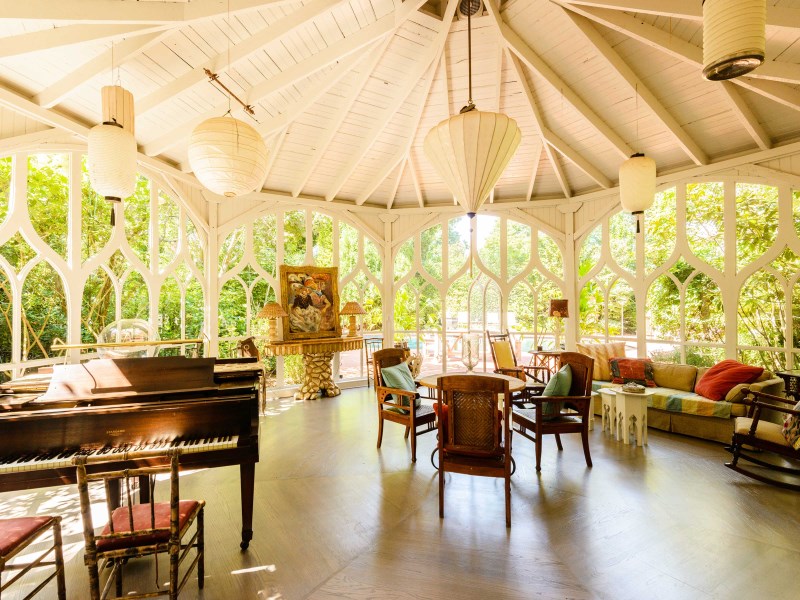 From the listing description:
Listed on the National Register of Historic Places, the impressive red brick Castle residence with tower, on approx. .43 acre, has been exactingly restored from the ground up, and comes with a newly restored pool house, three-bedroom main house and a wonderful heated gunite pool, set in the heart of Southampton Village, easy distances to shopping, restaurants, and beaches. The master bedroom, located in the turret, includes a beautiful free-standing soaking tub. Two bedroom suites occupy the lower level. A specifications list of restoration details is available, and the lavish landscaping maximizes privacy.
I don't know what a "heated gunite pool" is, but I want one. I need one.