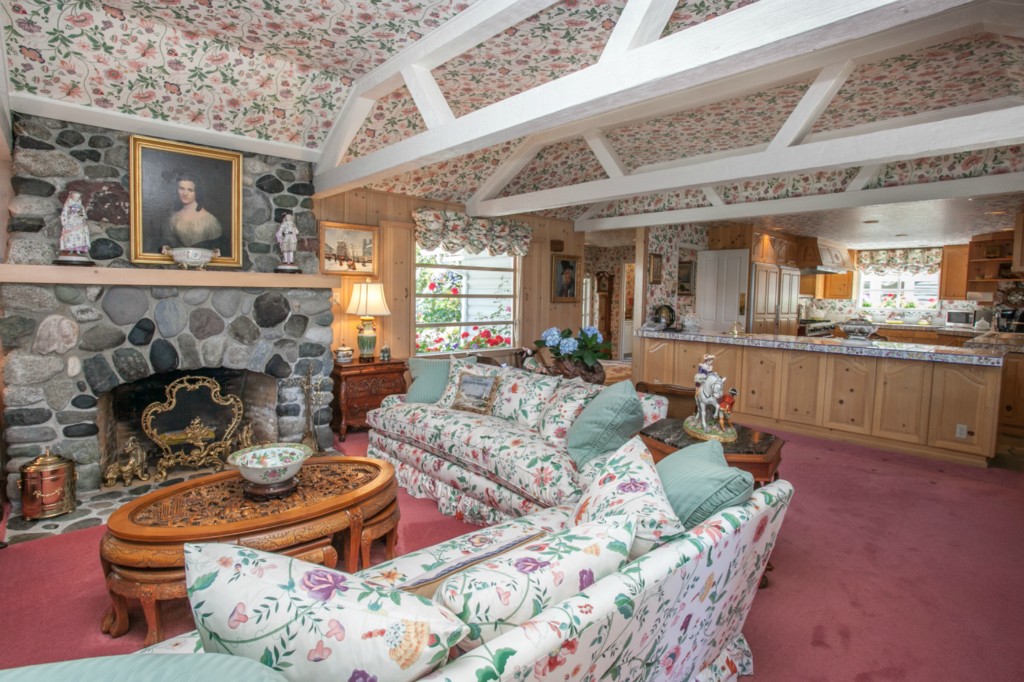 It's not just the ceiling and the furniture upholstery that matches…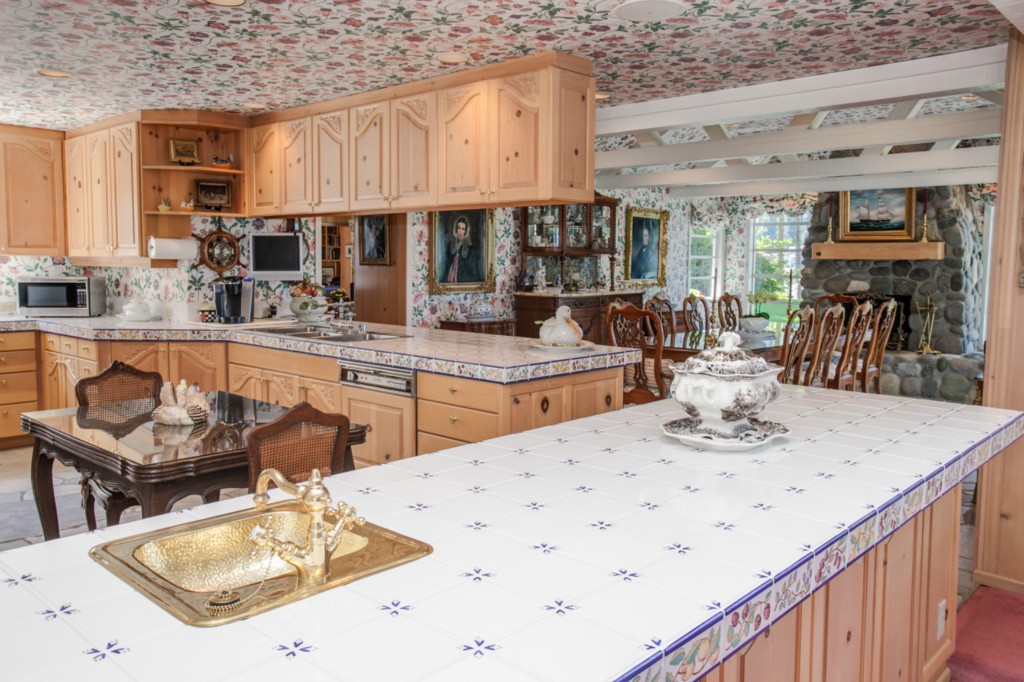 Check out the tiles on the edge of the kitchen counter. That is dedication.
More dedication on display in the kitchen.
Not a fan of that pattern? How about this slightly different one? We've got it on the ceiling, chair, and drapes…
No? How about plaid?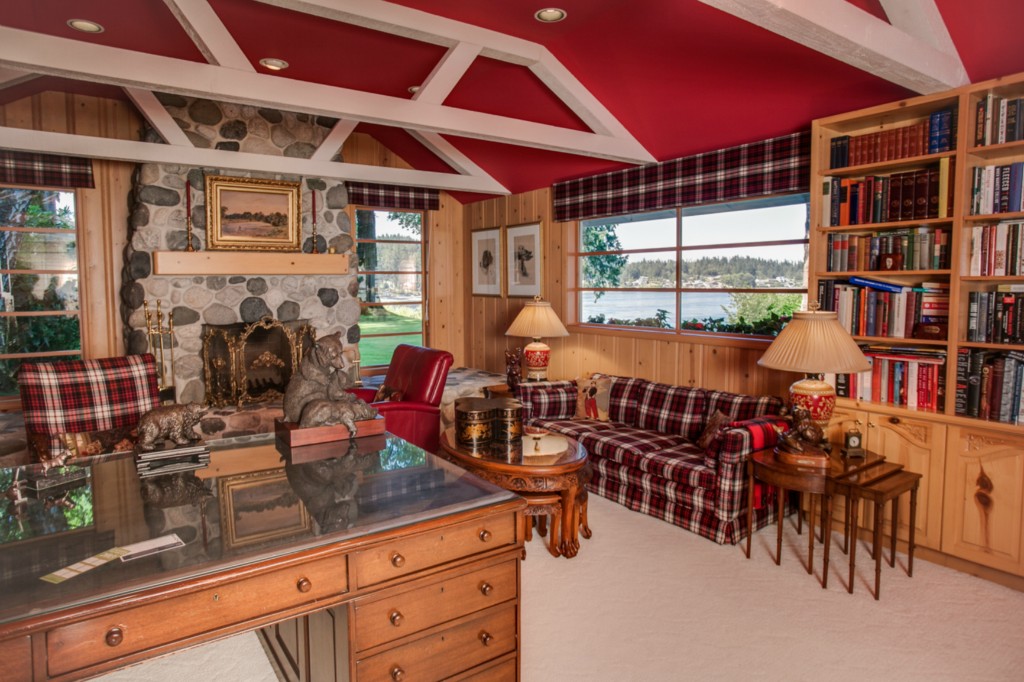 Okay okay, one more try… You like pink, right?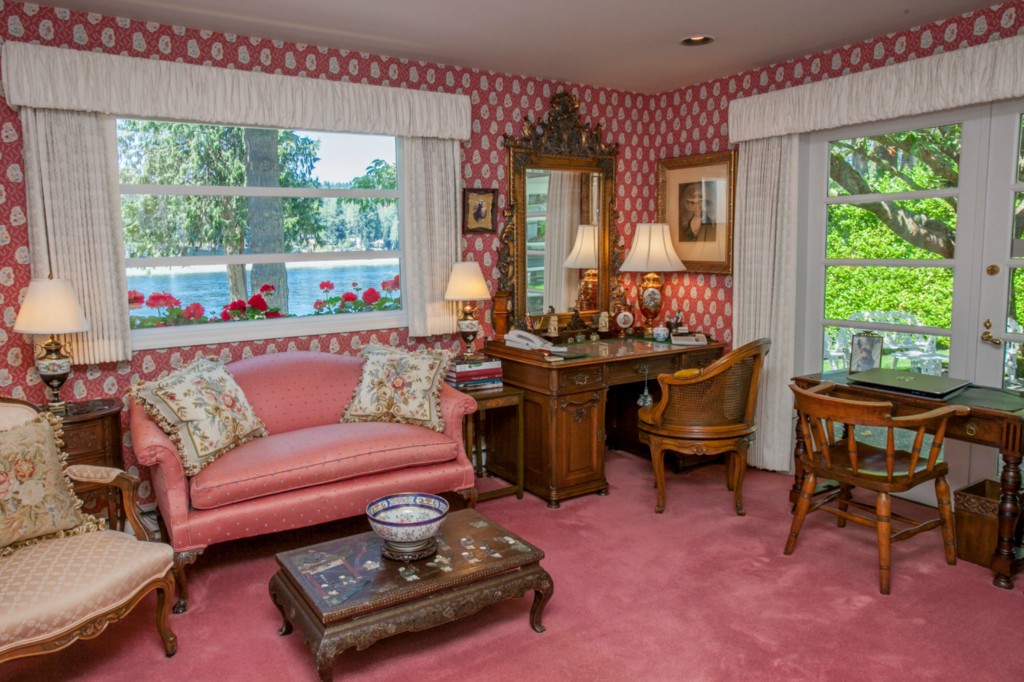 Right?!?