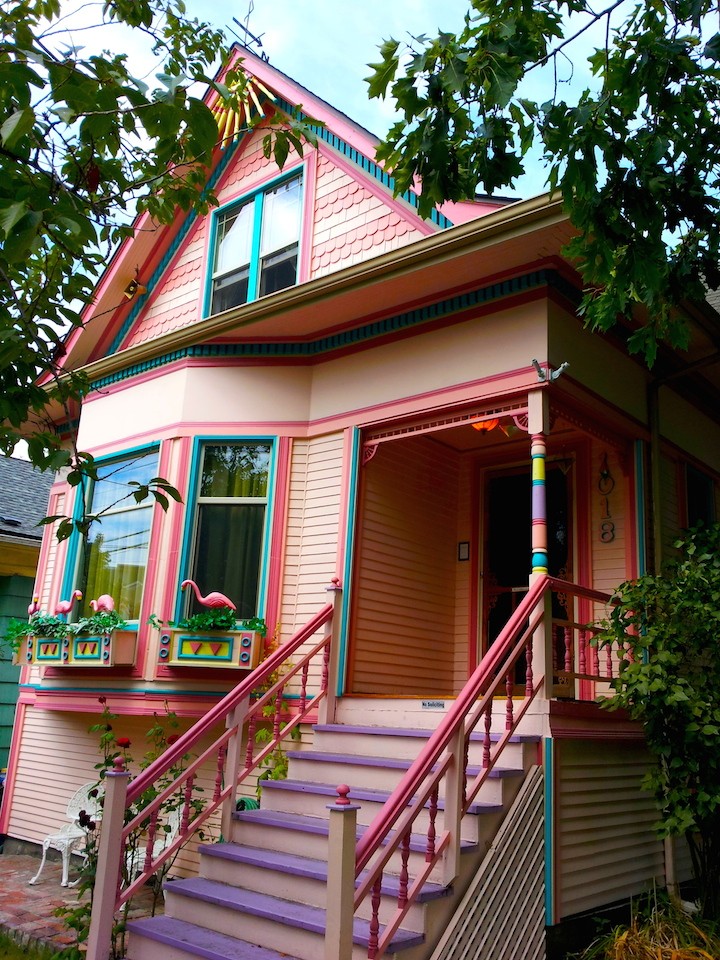 This is described by the local "alternative" rag The Stranger as "the Gayest House in Seattle."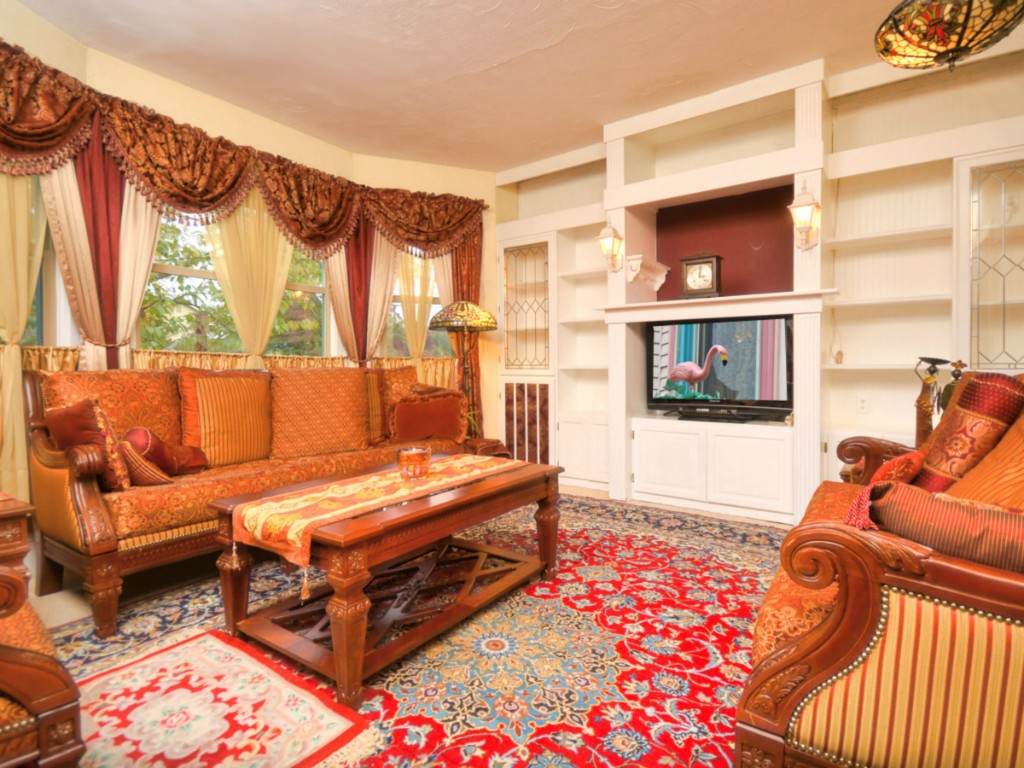 The shots of the flamingos on the TVs inside are a nice touch.
The interior decor is a lot more subtle than the exterior. All in all it actually seems like a nice little place, flamingos aside.