Nothing like a photograph of the train that whooshes by ten feet from your backyard to sell your home.
This whole photo set is full of win. In addition to the train, we've got a photograph of a computer monitor displaying Bing Maps…
A random dig at property investors…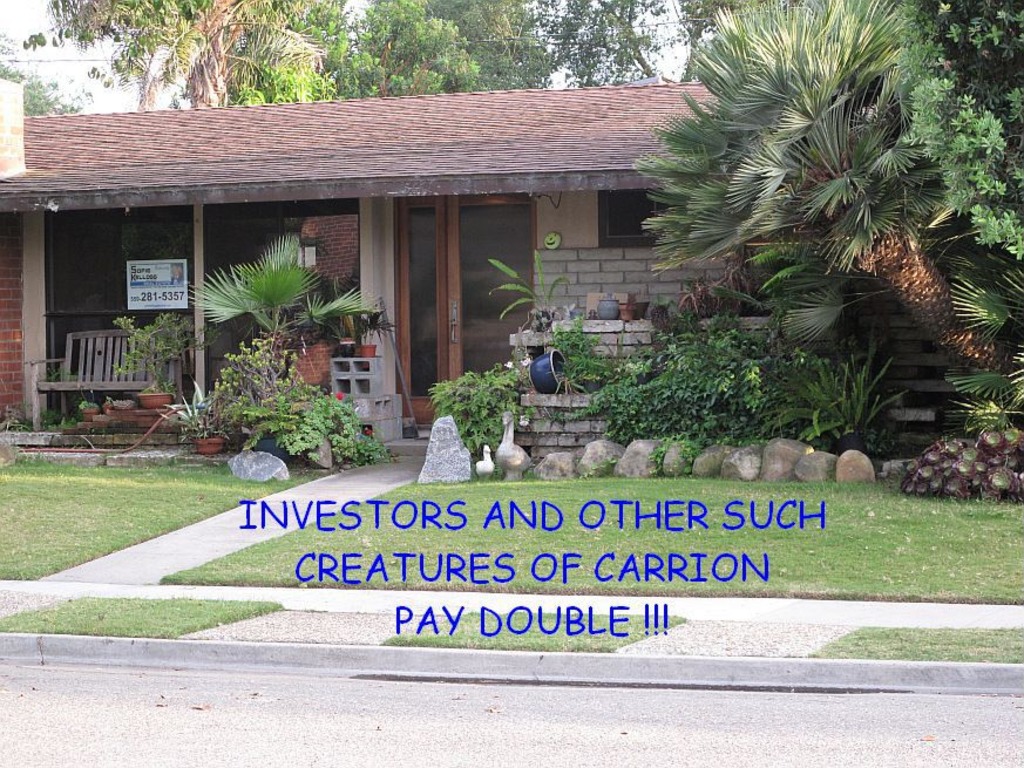 A… um… painting(?) of a burning Chase Bank…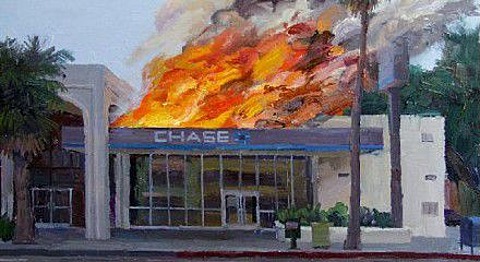 …and a random wolf howling in front of a giant moon.
Because why not.