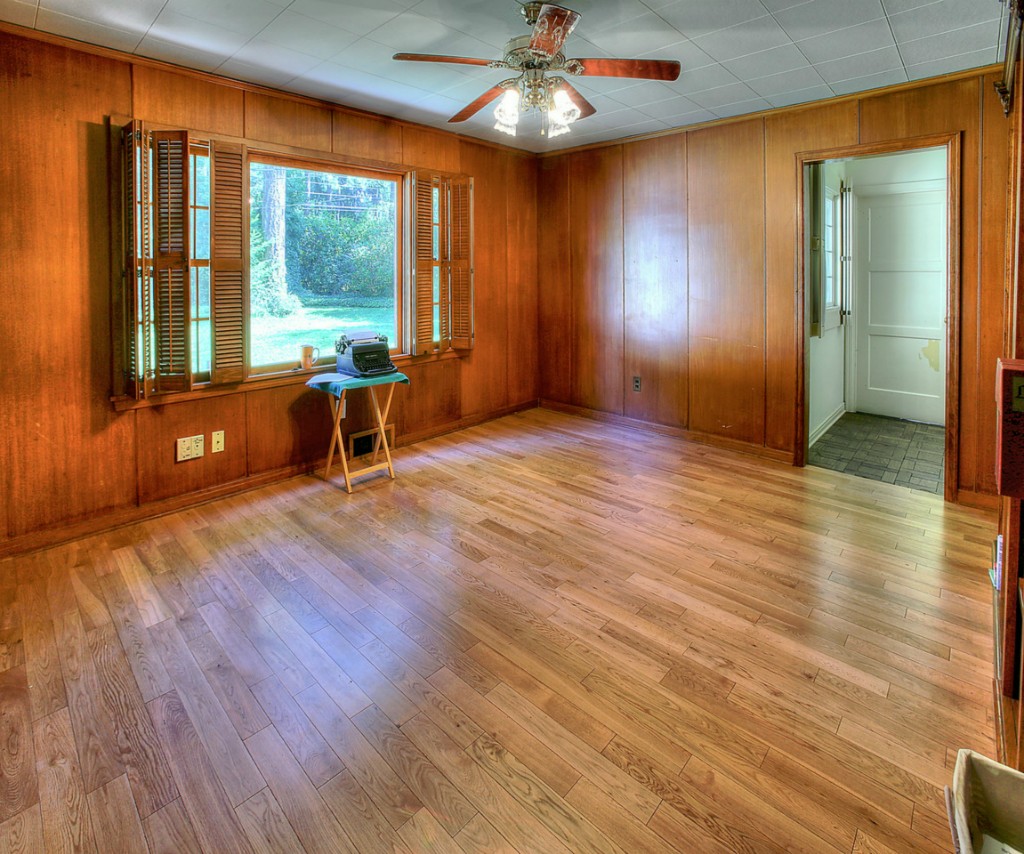 All kinds of weird staging going on in this place. From the lone typewriter with no seating…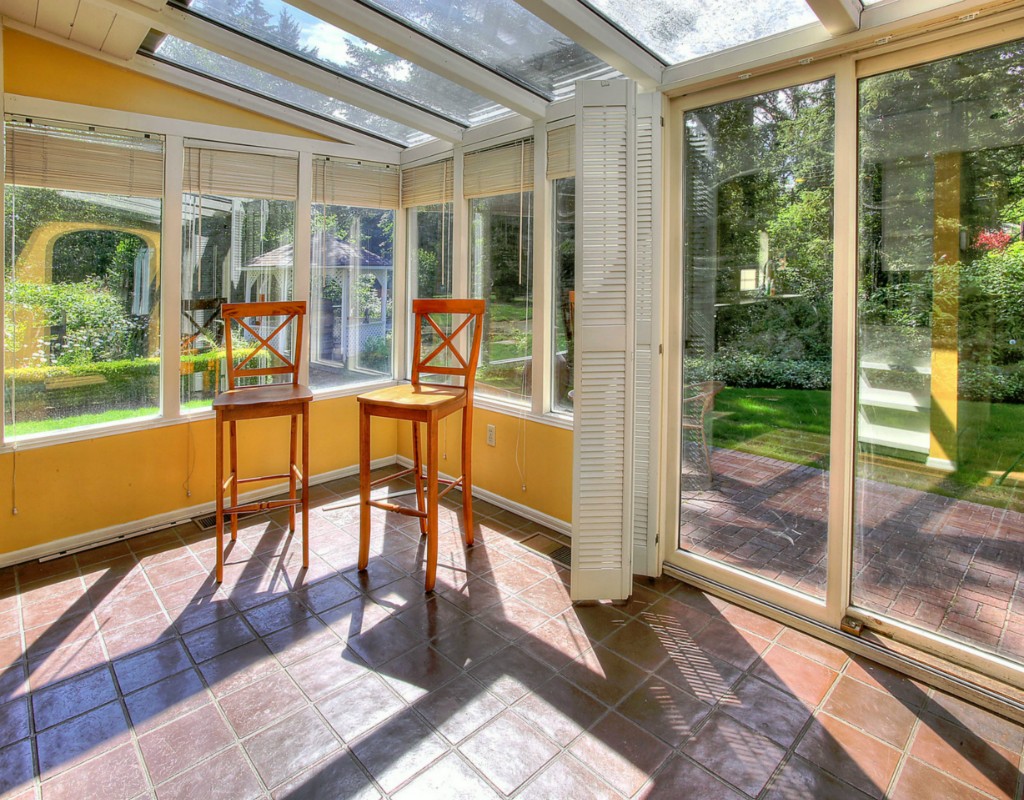 …to the pair of tall chairs just sitting by themselves in the corner.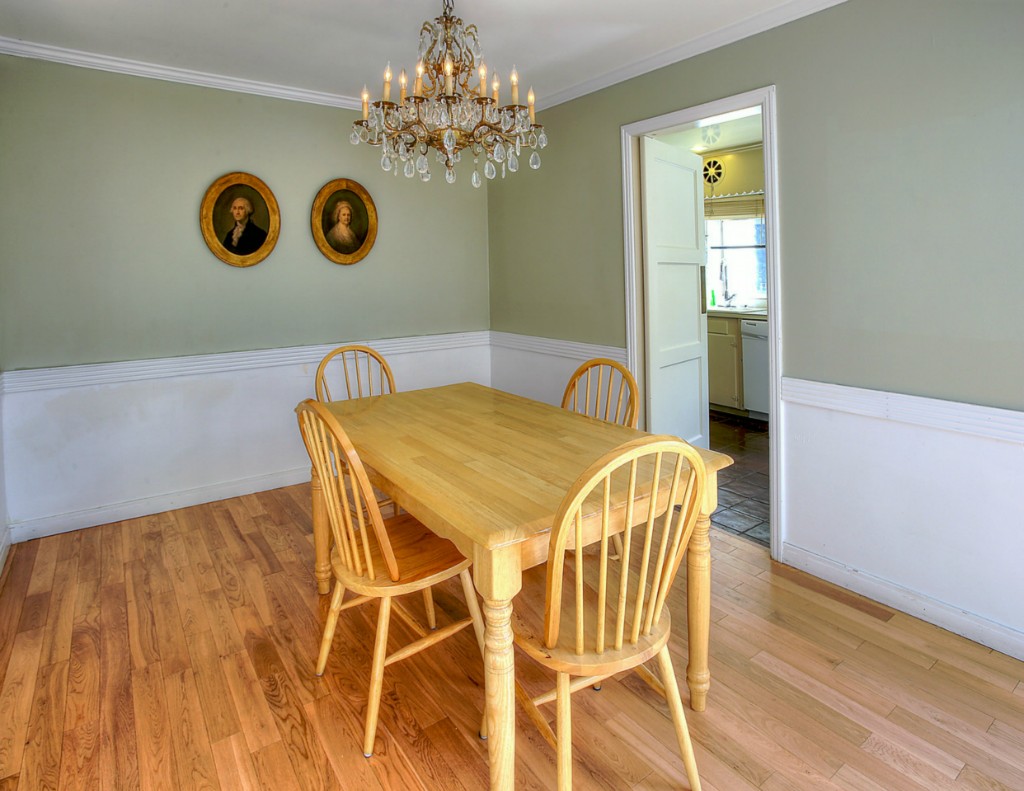 Also: Dining with George and Martha Washington. And nothing else.
The home does have one cool feature though…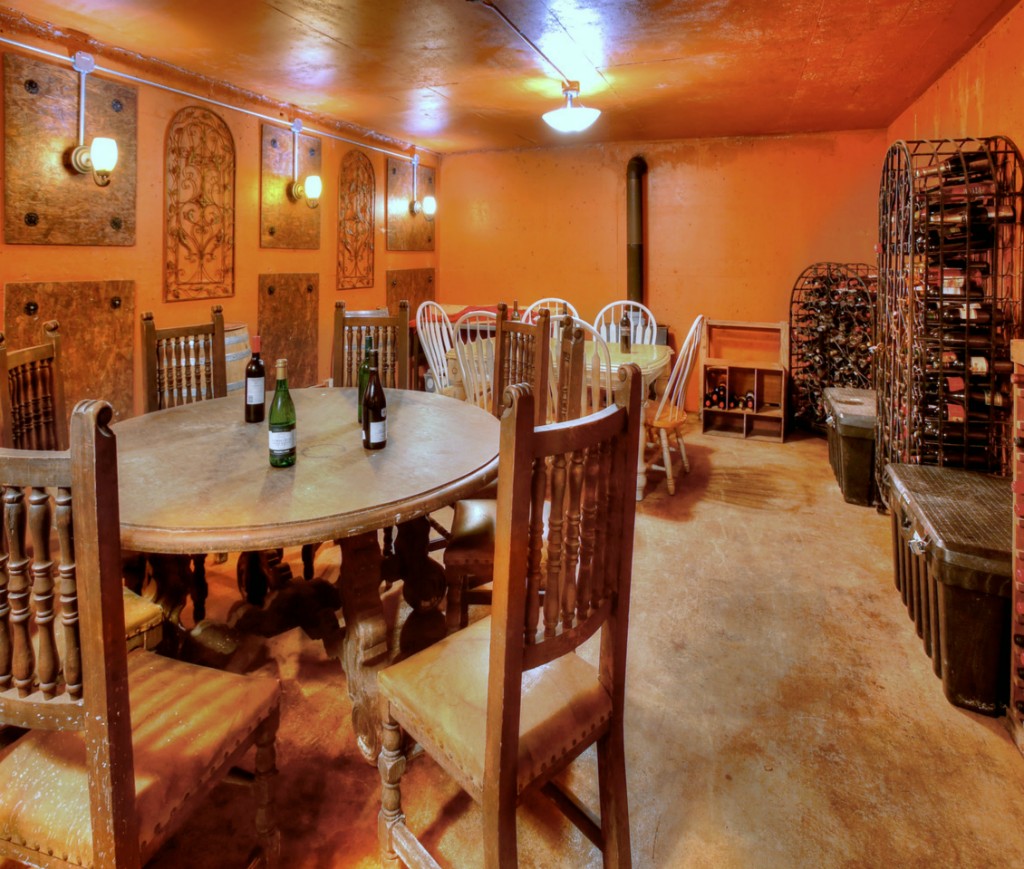 That's the "400SF bomb shelter converted into a wine cellar." Nice. Survivalism in style.