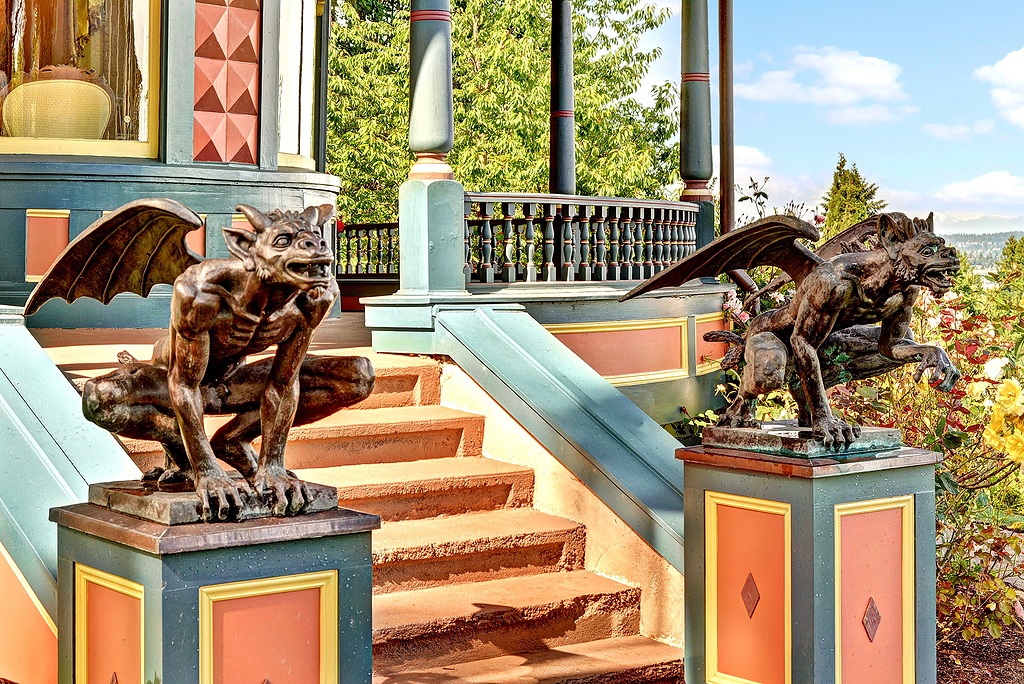 Okay I for one think it would be awesome to have gargoyles on my front steps.
Plus, the house they're guarding is amazing: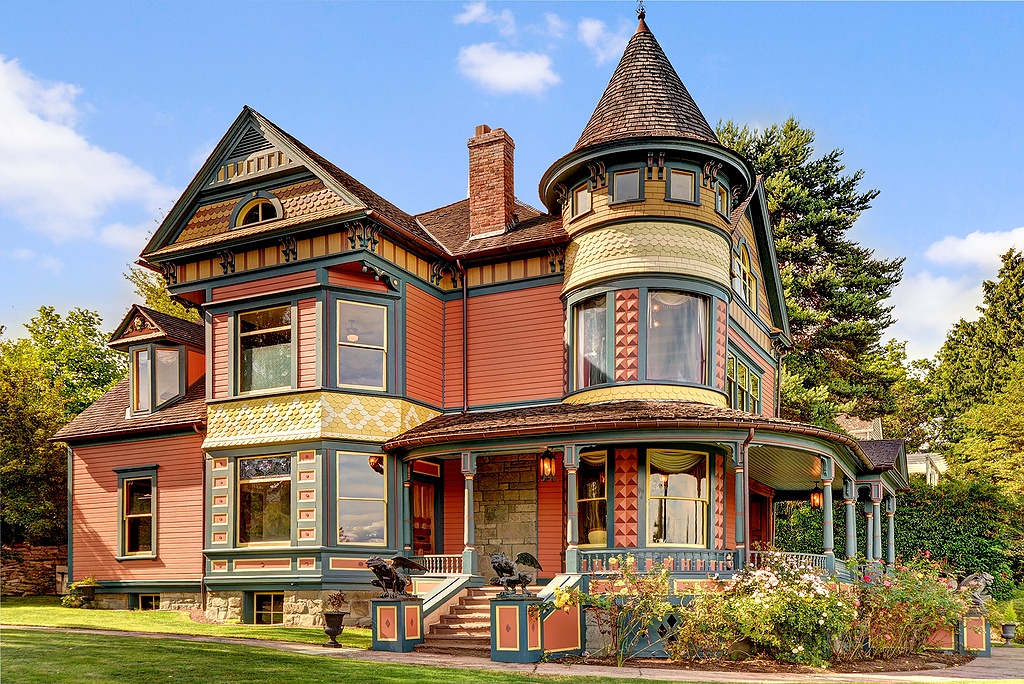 Yeah, I'm pretty much in love with this home.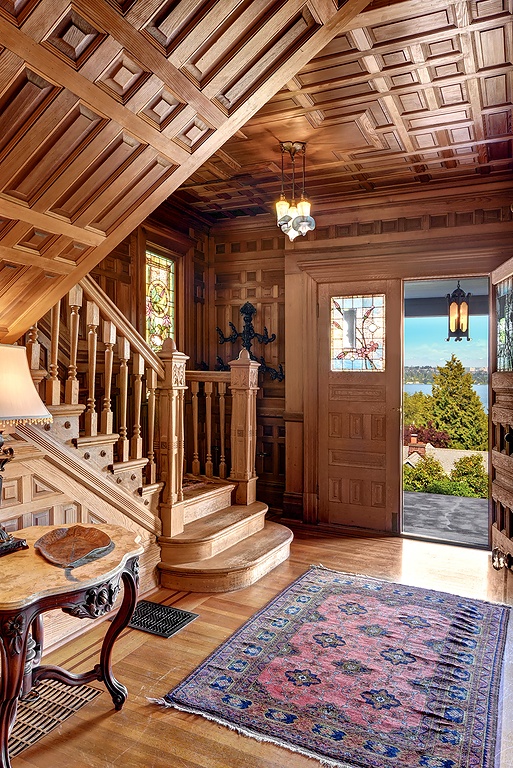 If you click through to the photos on the Windermere listing for this home, you'll find more details about the home's history from its grammar-challenged listing agent:
Built an 1892, as seattle's rebuilding itself after the great fire of 1889, designed by renowned Victorian architect Thomas Bird, mandated to design a residence of grape portions and coffin of opulence, suitable to the owners perceive standing in the burgeoning Seattle elite. A bold statement of the promise the machine age, a declaration of entrepreneurial palace, masterfully masculine, meticulously reincarnated and painstakingly restored of the last 15 years by its current owner. It's 5,500+ square feet of commanding Eastlake-Victorian architecture has been lovingly amplified with over $300,000 in period or period-appropriate restorative work.
Can't say I've ever heard the phrase "coffin of opulence" before. And "grape portions"? Really?
There is quite a bit of beautiful hardwood in this home, though.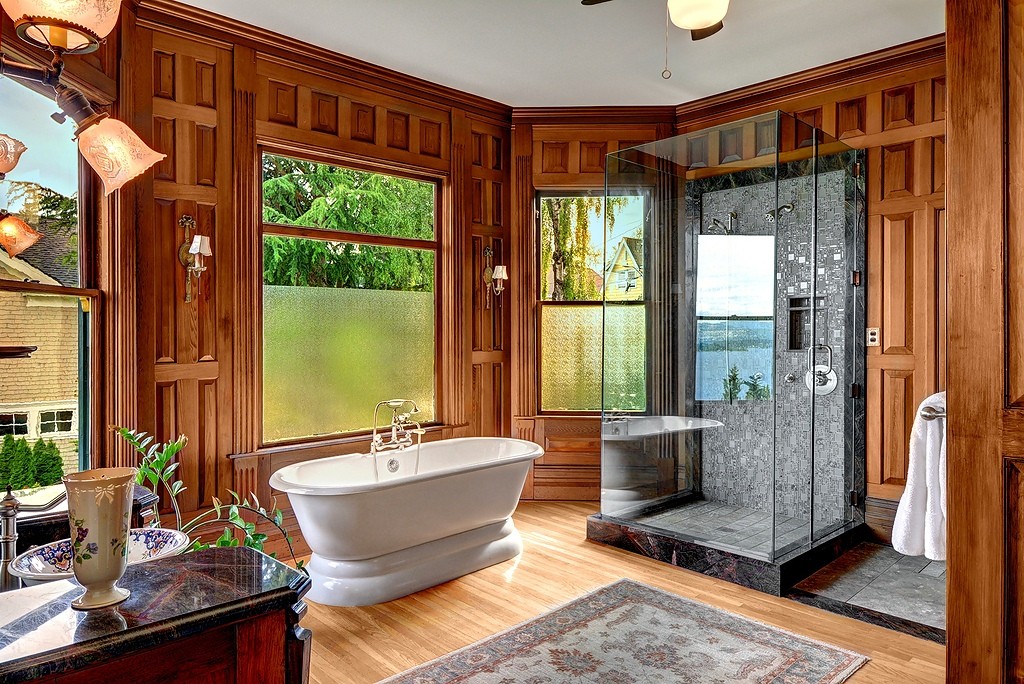 Interesting mix of old and new in this bathroom with the wood walls and all-glass shower cube.
Oh, and did I mention there's a hot tub?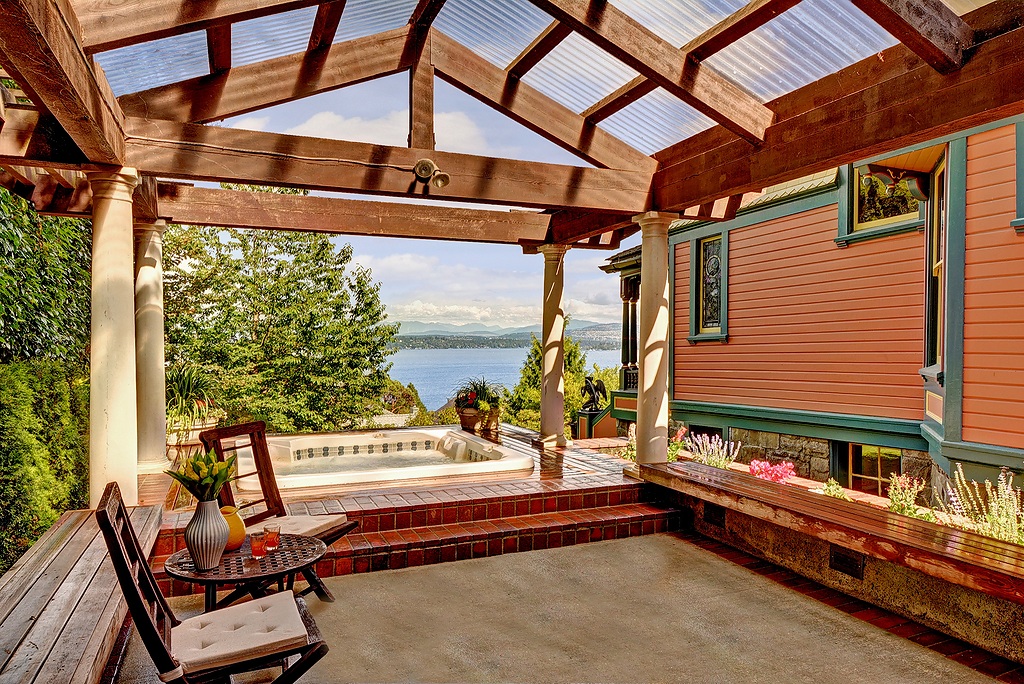 With a view?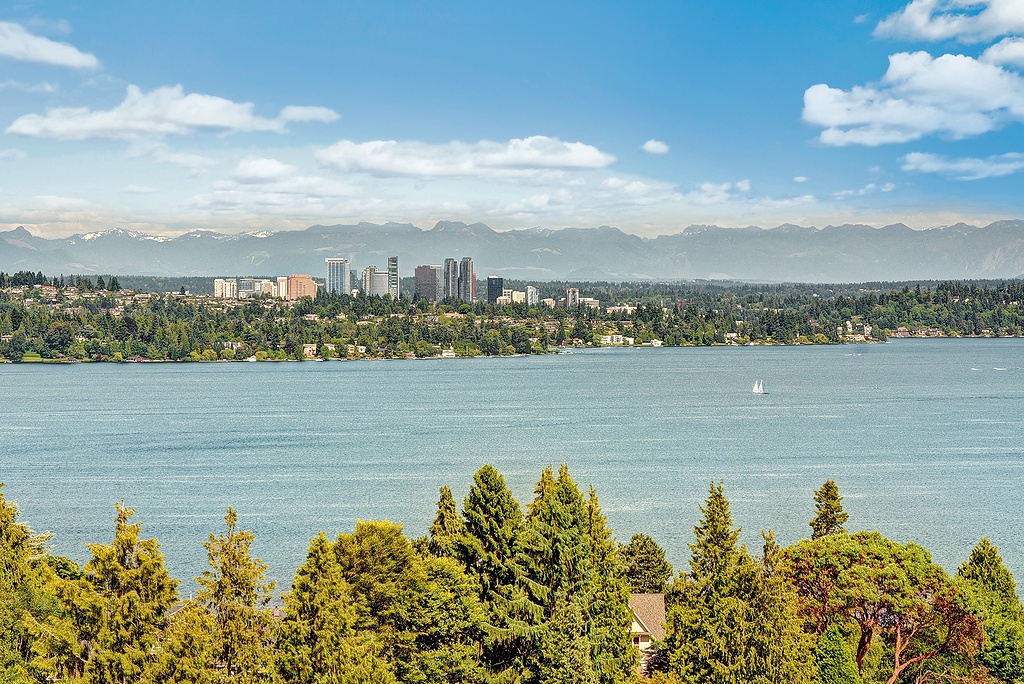 If you'll excuse me, I'm going to go buy a few lottery tickets…