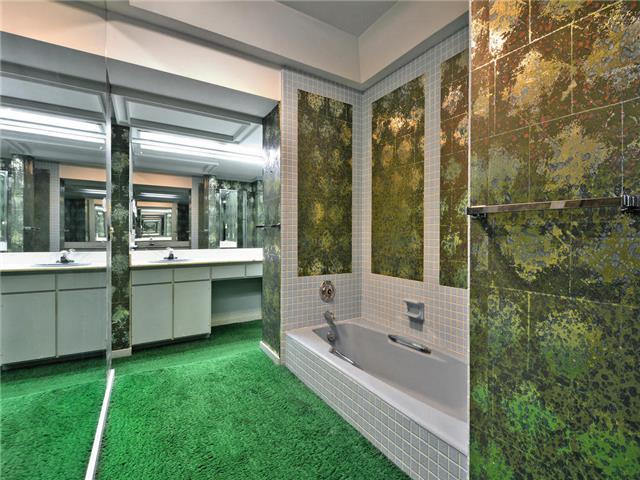 Hey, if you happen to be in Austin over the next week for SXSW, you can check this place out in person! This home just hit the market today. Asking price: $7.25 million (the 8th most expensive home on the market).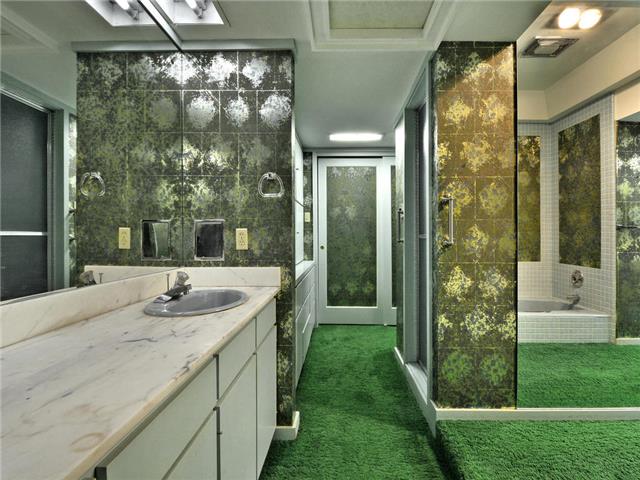 Who puts carpet in the bathroom?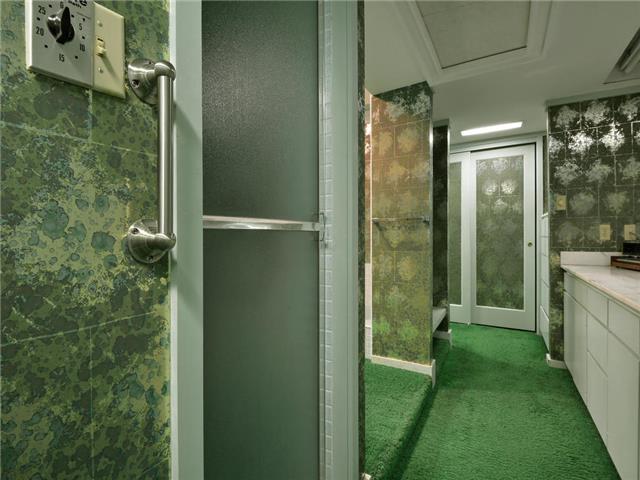 And green shag carpet, at that!
Check out the carpet/wallpaper combo in one of the home's other 6.5 bathrooms: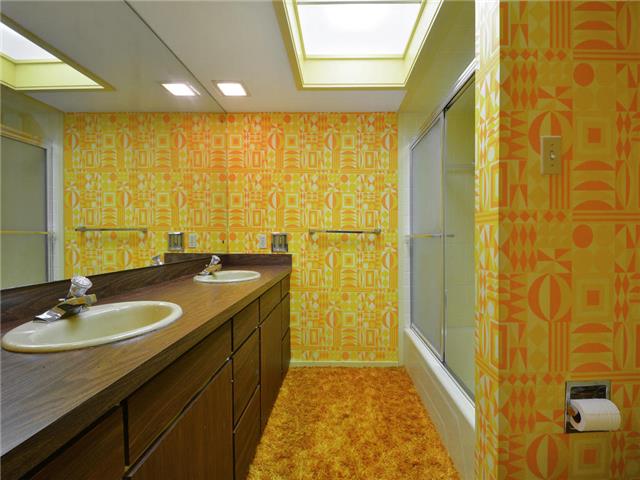 Well these stairs are pretty cool, at least.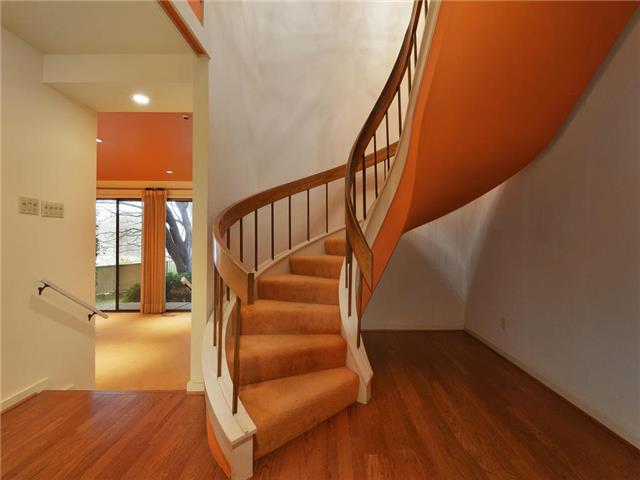 Plus it does sport 330 feet of lakefront… Still though, that bathroom. Yikes.