Submission and commentary by Emerald63. Thanks!
As a man once said, "If the directions to your house include the words 'Turn off the paved road,' you might be a redneck."
Addendum: Even if you live in a "castle."
Or, rather, a caricature of a castle.
What self-respecting castle owner has garage doors in the front? Or even a garage, instead of a carriage house?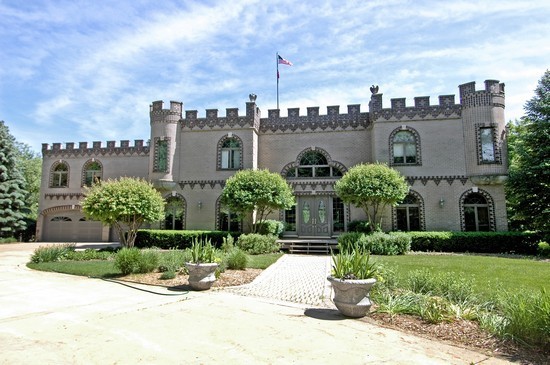 More in the caricature mode – simulated stone ramparts via gray brick and The. Worst. Ceiling. Mural. Ever.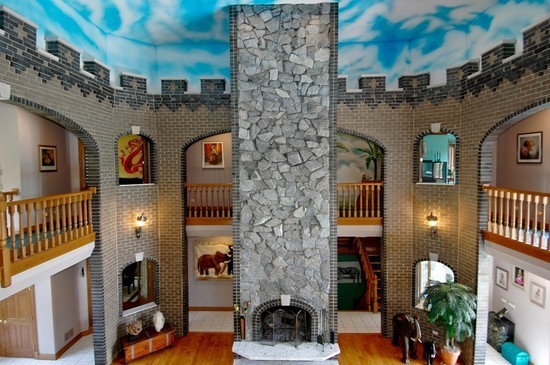 There's also some decorative multiple personality disorder going on.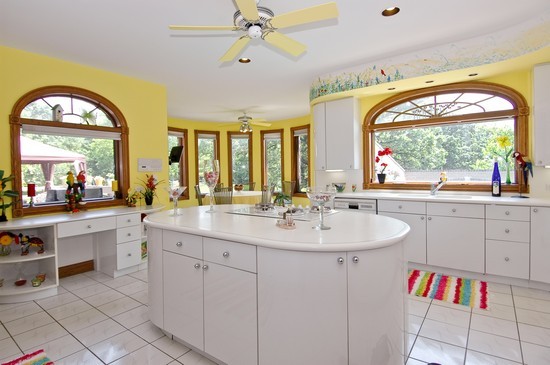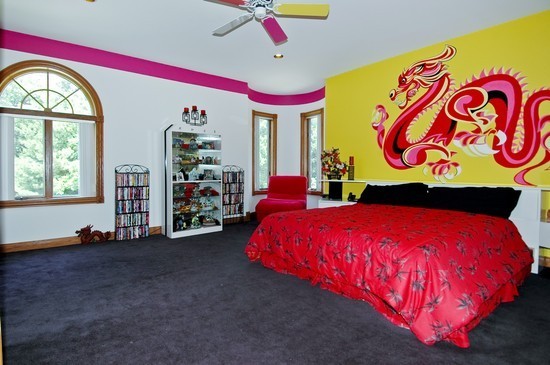 Perhaps most odd, it's in no-where northern Illinois and is accompanied by some sort of maintenance shed that's as big as said "castle."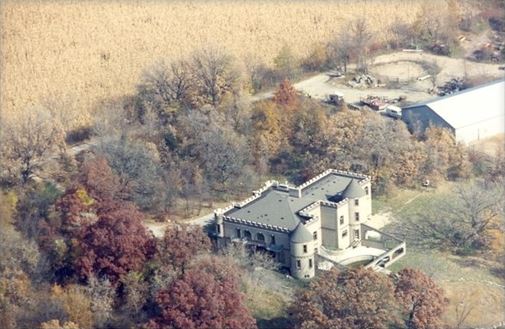 [Note from Marty: The listing describes it as a "10,000 SF HEATED BARN WITH 8 HORSE STALLS." The "castle" is 8,500 square feet. That's one big barn.]
Just because you like castles and want a castle, doesn't mean you should have a castle…