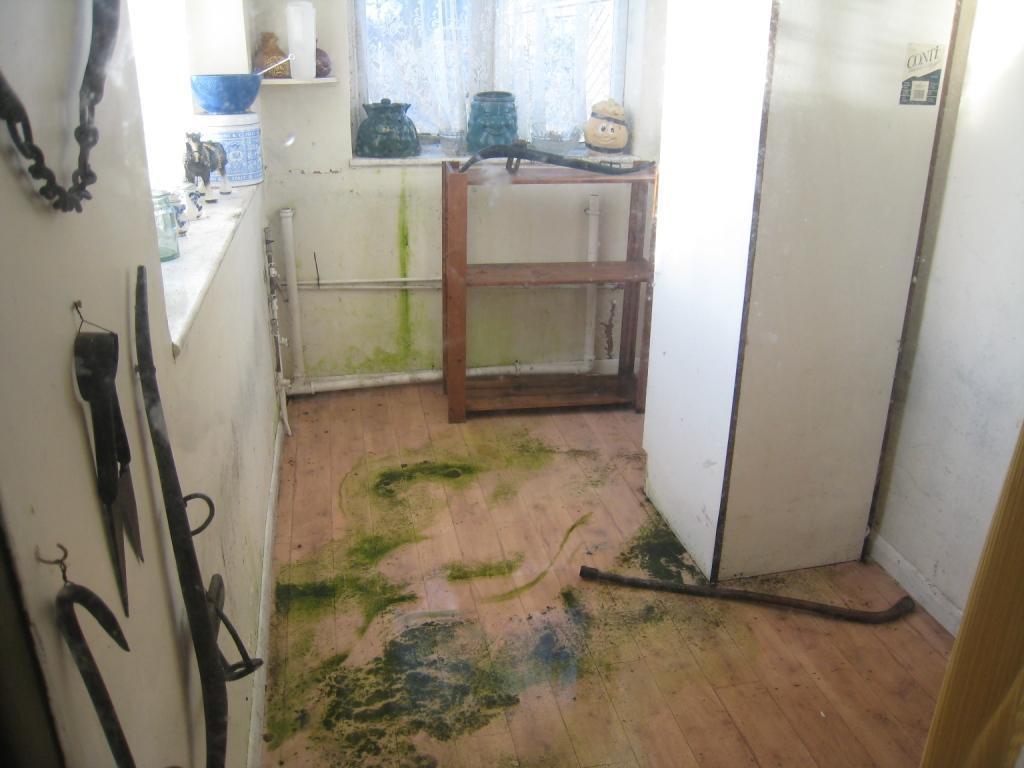 I… Um… What?
Not even going to ask what those things hanging on the wall on the left are.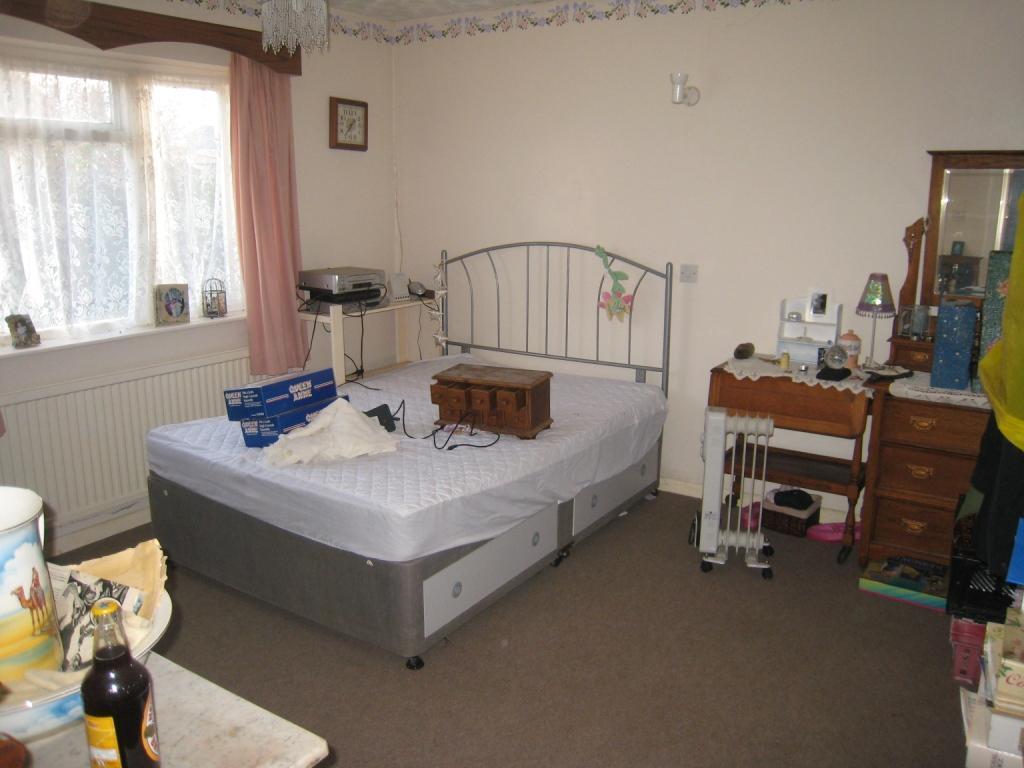 The listing agent's remark that this home "is in need of major improvement" seems to be a bit of an understatement.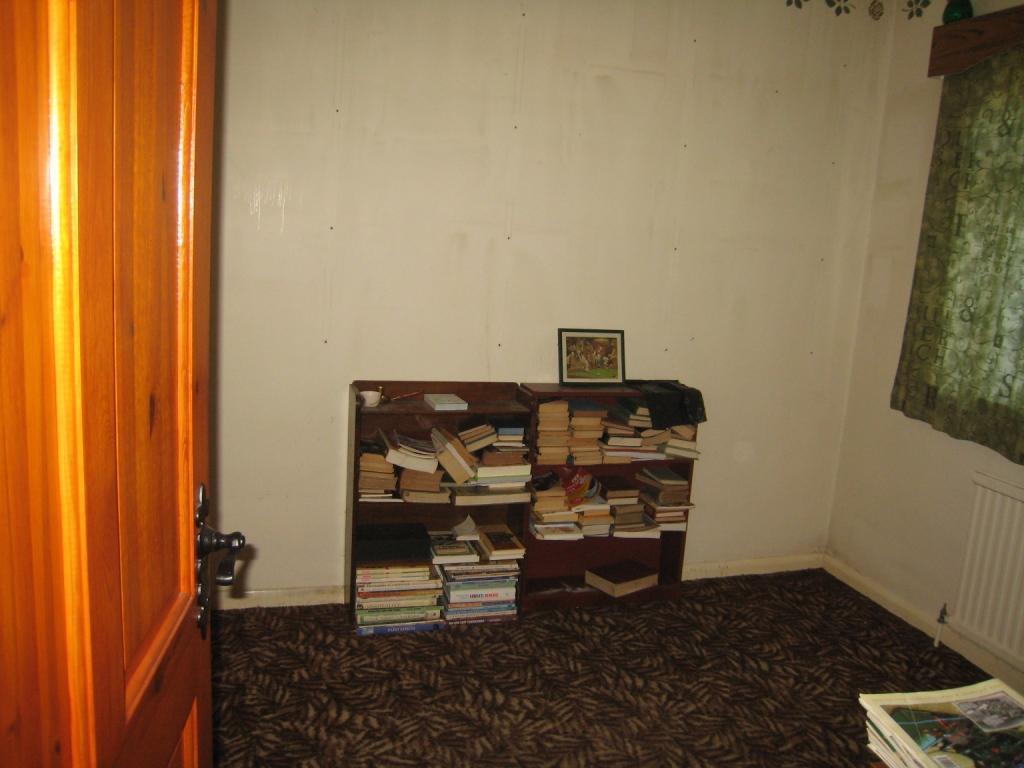 A room with nothing but a disheveled bookcase in it? Nope, nothing creepy about that AT ALL.