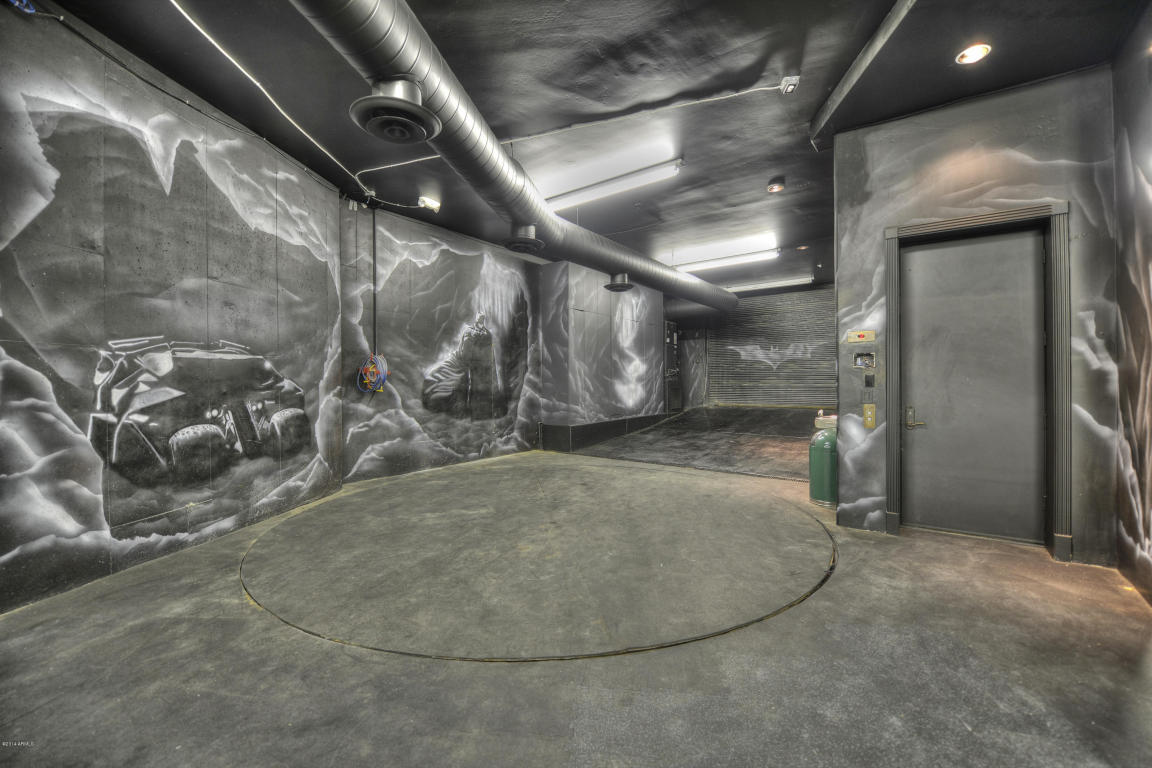 What, no Batmobile included?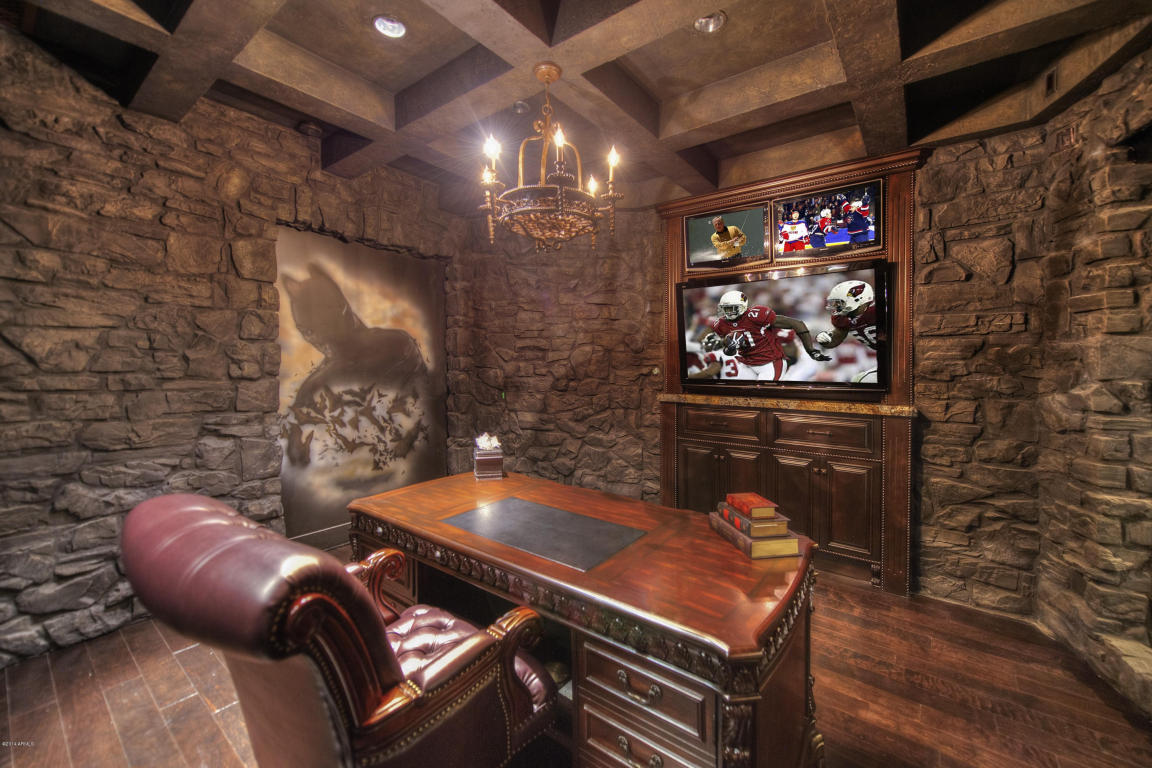 I love that the Batstudy has 3 TVs… all tuned into sports.
I assume this elevator goes down to the Batcave, but there aren't any photos of said Batcave in the listing. Probably too top-secret.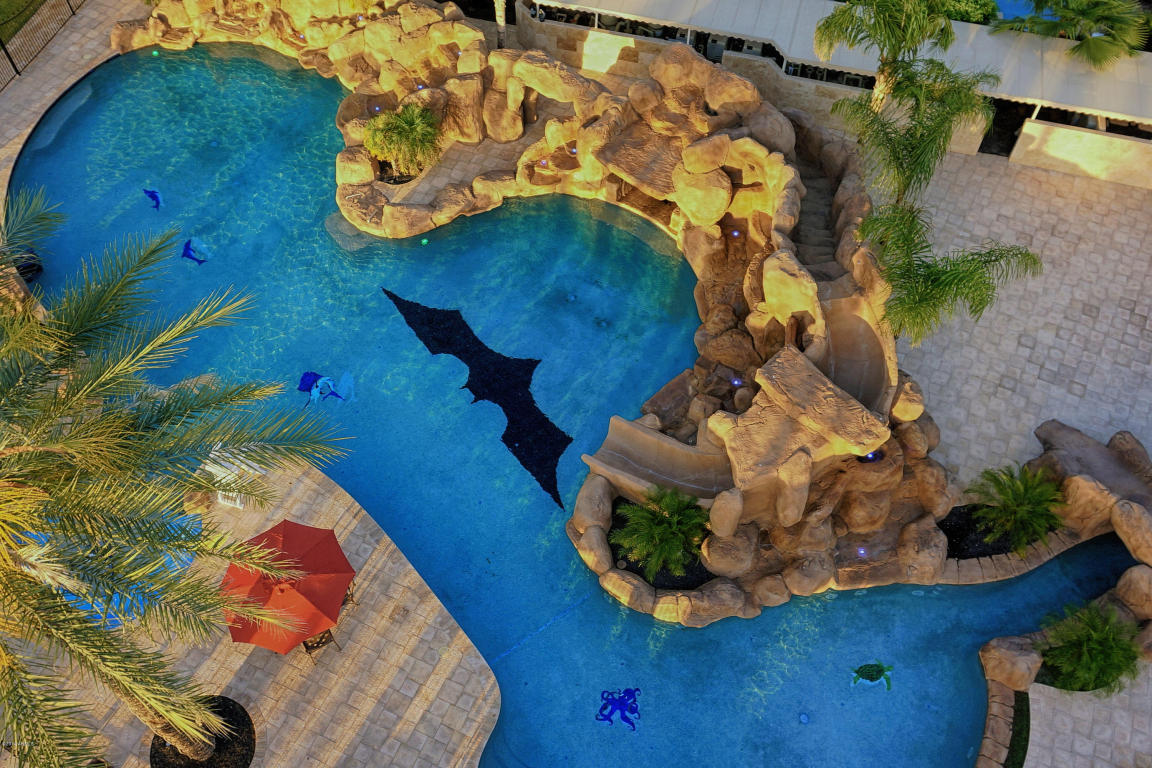 Sometimes Batman's gotta relax, right?
Also great about this listing: the sheer number of televisions. I counted at least a dozen, including this one: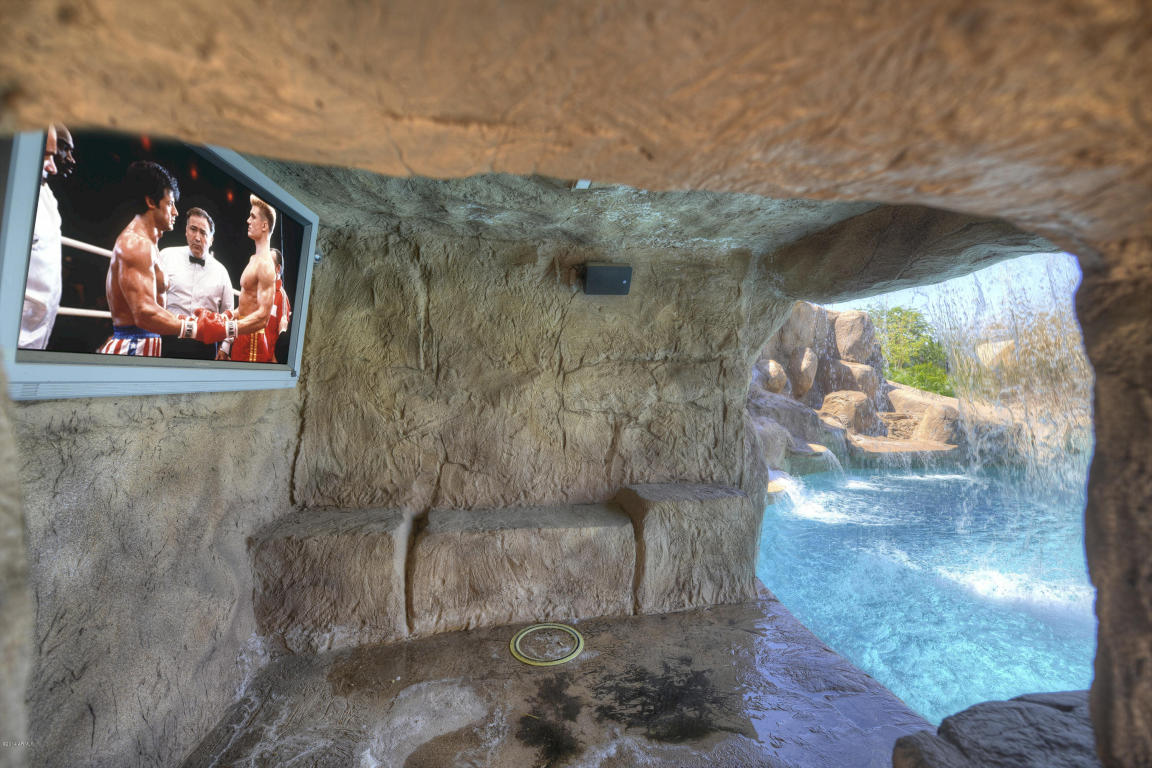 Because if you can't watch TV behind one of your pool's waterfalls, you're basically a poser.