If'n ya love Southwest ranch life, yore gonna love this lil ol' place and feel real welcome like, too!
For your decor, ya got yore wagon wheel ceilin' with long-horn accented ceilin' fan.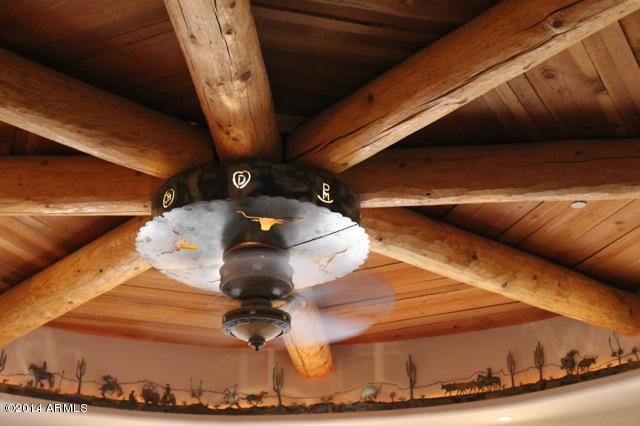 Ya got yore sculpted chandelier that casts a humdinger of a trail ridin' shadow.
Ya even got yore solid turquoise water trough!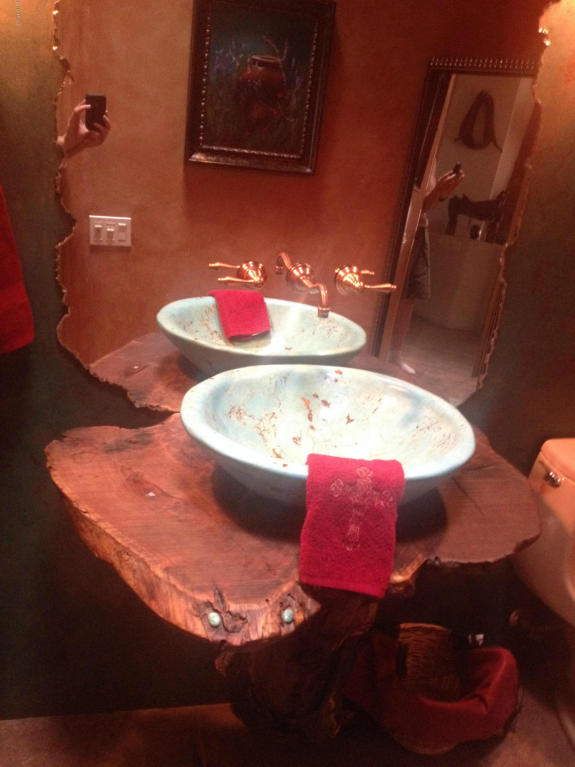 And looky here! Ya got a wagon-load of trainin' paddocks, not to mention top notch stable facilities. (That there's horse storage space for you city folk.)