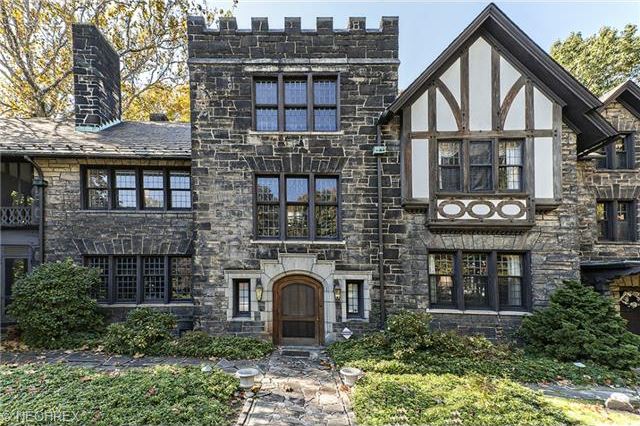 From the listing description:
This historic, Ambler Cleveland Heights mansion, with unbelievable architectural beauty and natural, detailed woodwork, was used for the filming of Captain America: The Winter Soldier. This Elizabethan Tudor, known as Harcourt Manor, was designed in 1910 by Frank Meade, renown Cleveland architect, and encompasses an impressive Cleveland history. Kermode Gill, who built Terminal Tower, built this beautiful arts and crafts masterpiece 100 years ago encompassing coffered ceilings and beautiful green Italian Marble.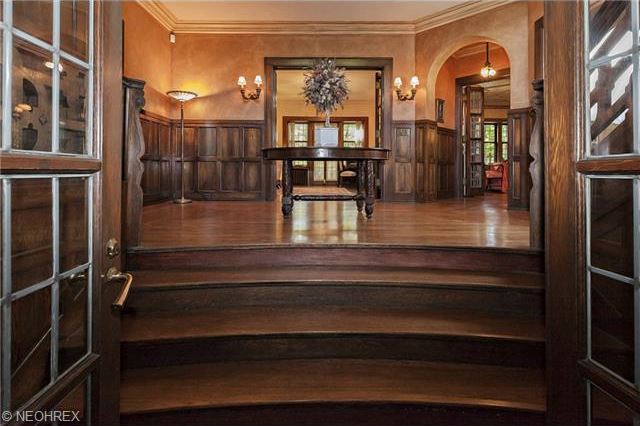 A local blog posted more info on the movie connection during the 2013 filming, describing the home's involvement in the movie as "a short scene."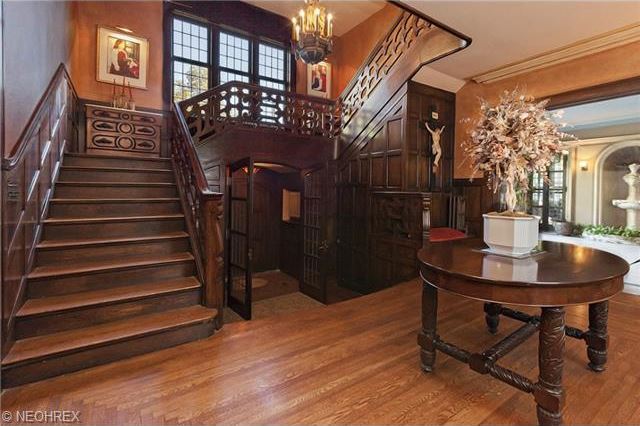 I definitely dig the wood.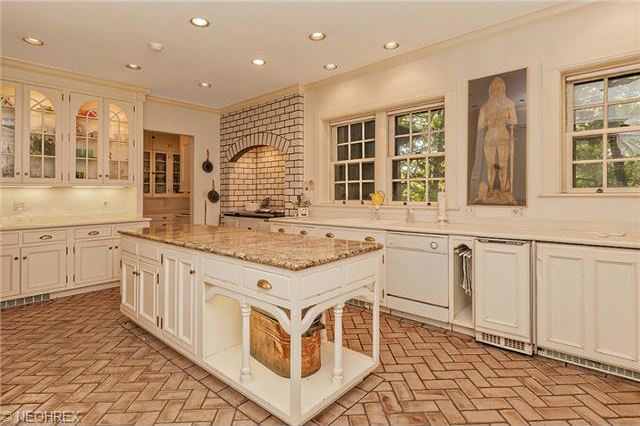 That's a pretty great kitchen, too.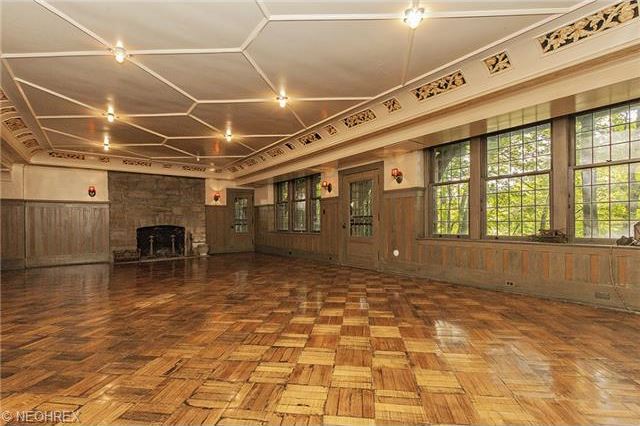 Dance party!
Only $900,000. Just one catch… You have to live in Cleveland (okay technically Cleveland Heights). Then again, I hear Cleveland isn't that bad…