[Listing and narrative submitted by Looney Listing regular Emerald63. Thanks!]
After a hard day as corporate CEO, come home to your own private Versailles, complete with reflecting pool…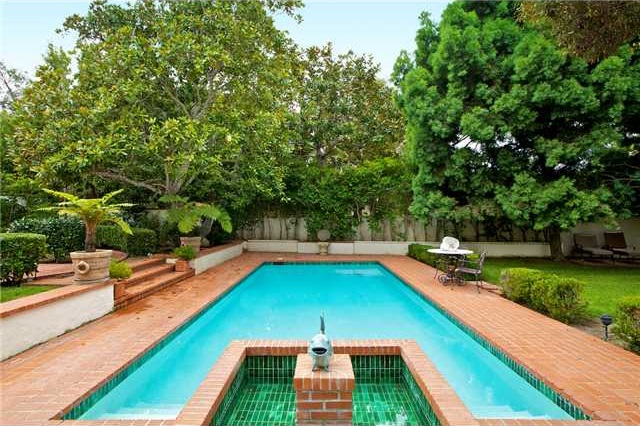 …formal garden…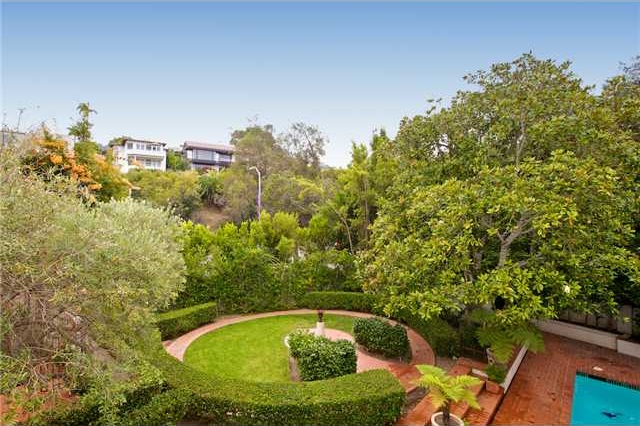 …and grand entrance hall. Note the gold accented stair rail and expansive built-in shelving.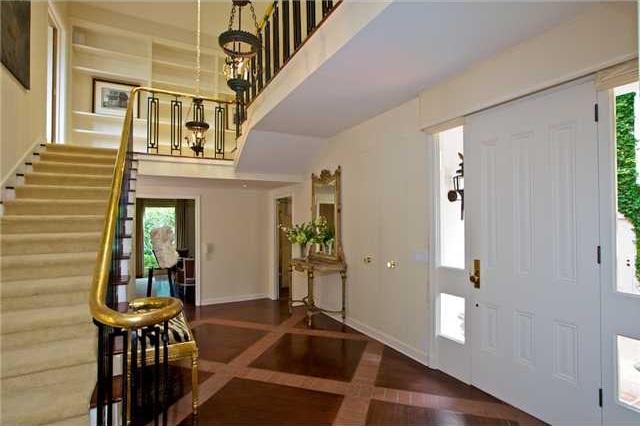 There's more where that came from, along with an imperial oodles' worth of closet space.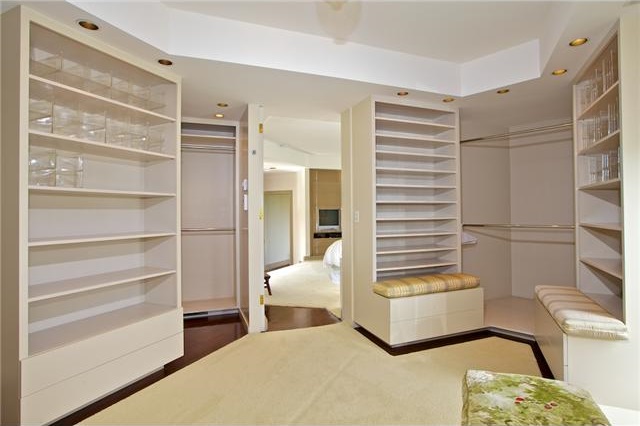 And when you're ready to relax, as well as admire your royal self, retreat to your very own Hall of Mirrors, surfaced with marble, exotic hardwoods and – of course – gold-bracketed light fixtures.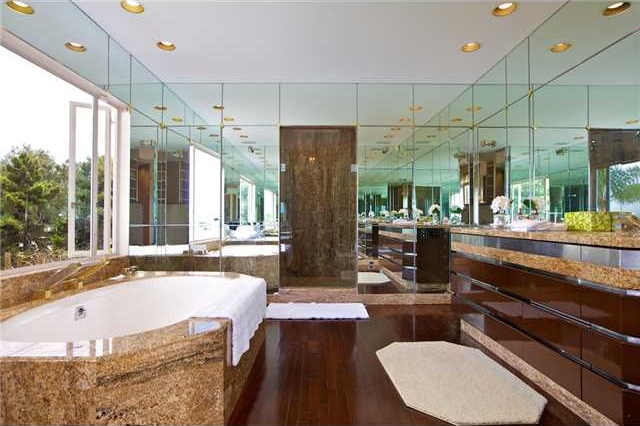 Ahhh… That's better!