It sure looks all sleek and clean and modern.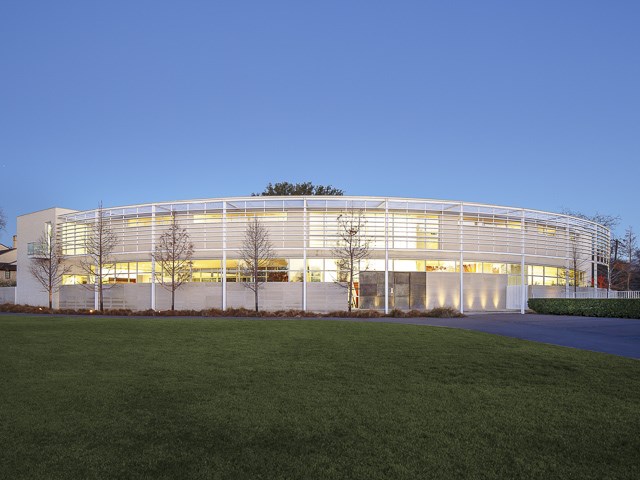 Appropriately, entry is directly into the yoga room, so you can get loosened up first.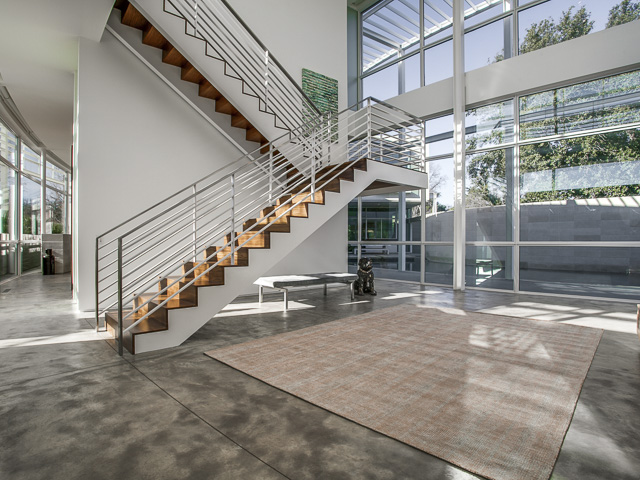 Really get going with a few rounds on the indoor running track…
…then a few more in the lap pool.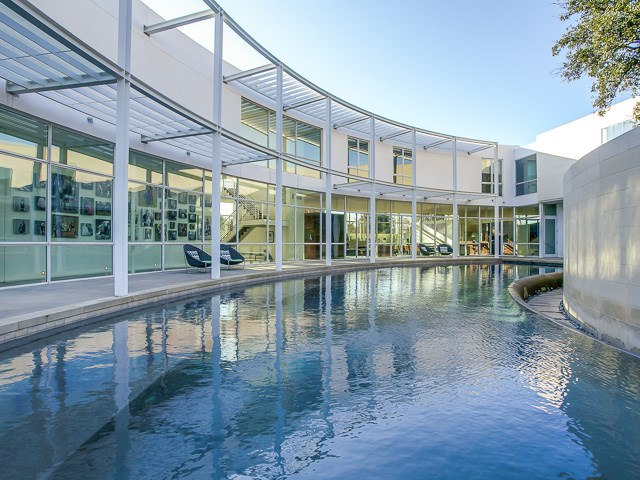 Before settling down to domesticity, you can get cleaned up in the humdinger of a locker room.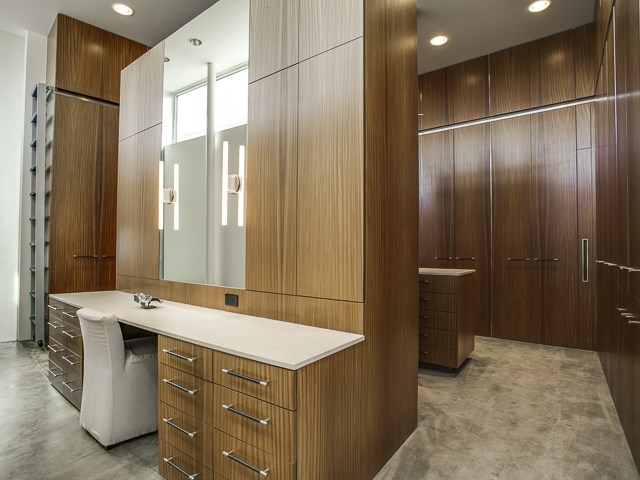 Careful, though. With "room for a tour bus" in the garage, you may have unexpected company.