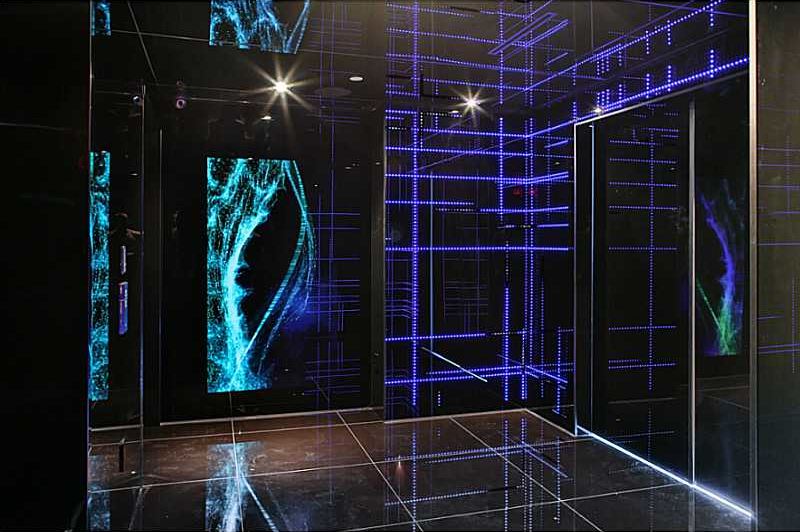 This home is not for the easily distracted. So many crazy lighting effects!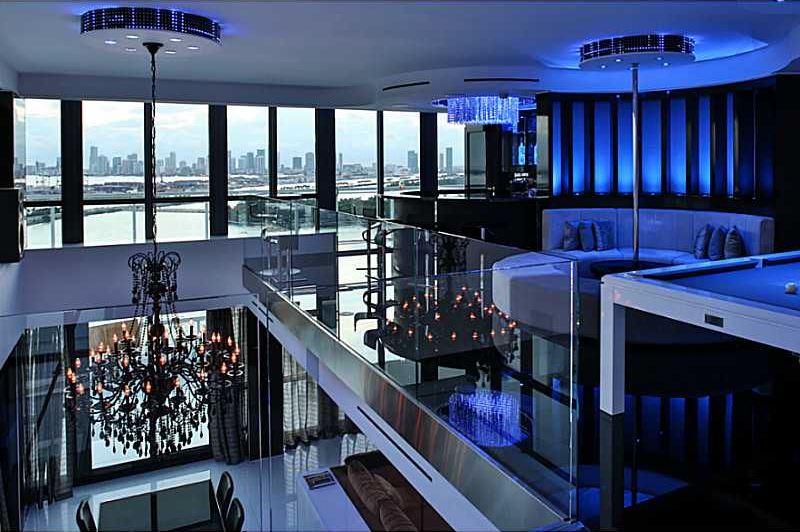 Definitely not for the easily disoriented, either.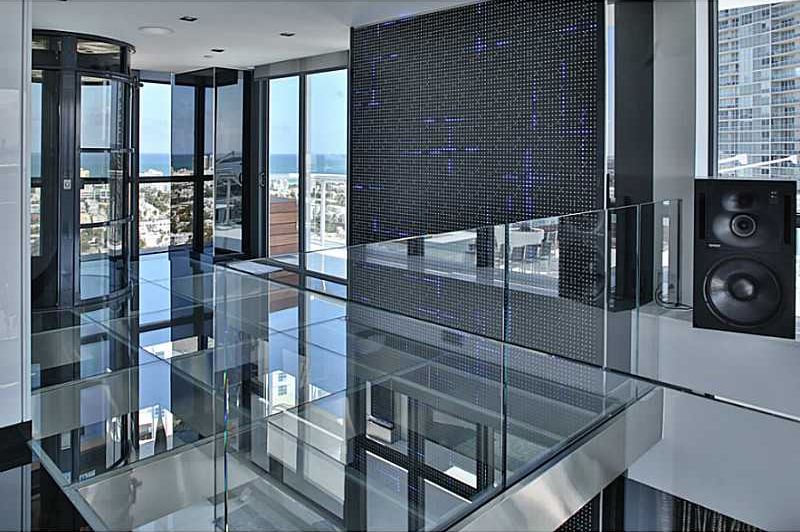 LED walls. Because we can.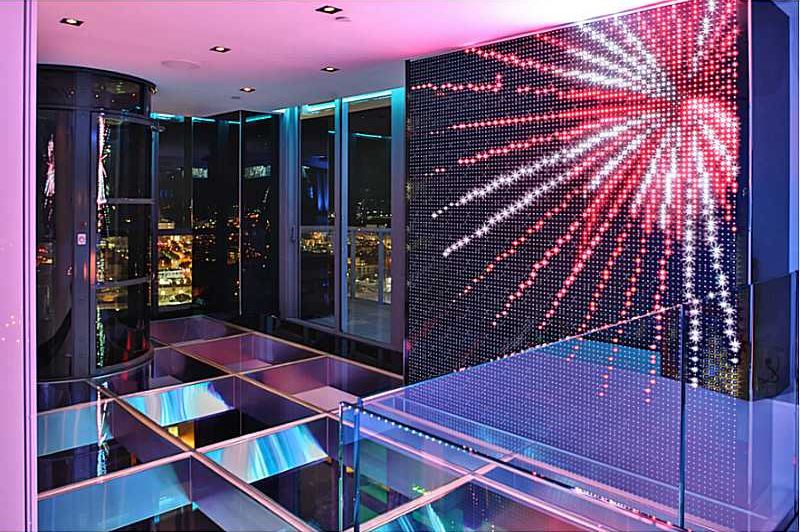 Why shouldn't your home have built-in screensavers on as many surfaces as possible?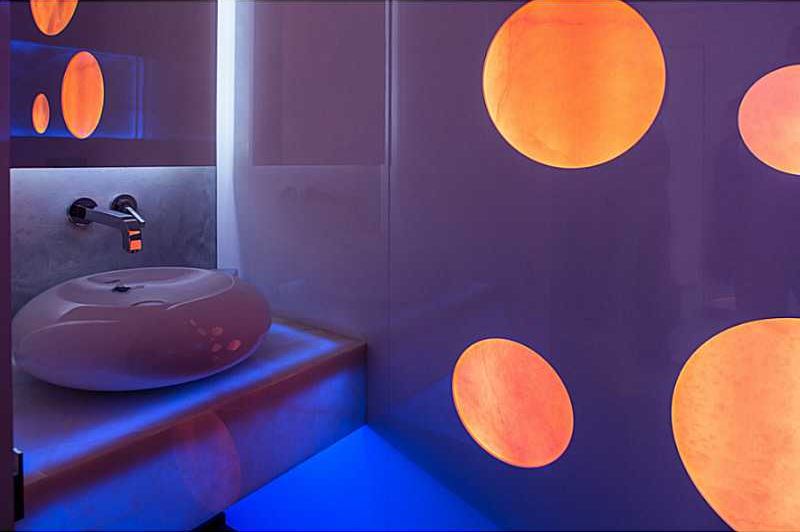 One thing I can say for this place… At least the owner picked one crazy theme and stuck with it. If crazy lighting, dark colors, and lots and lots of reflective surfaces are your thing, you are in luck!