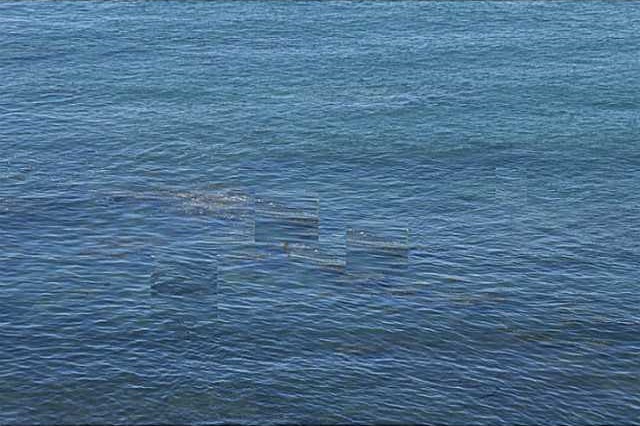 No idea what's going on down on the water beneath this home.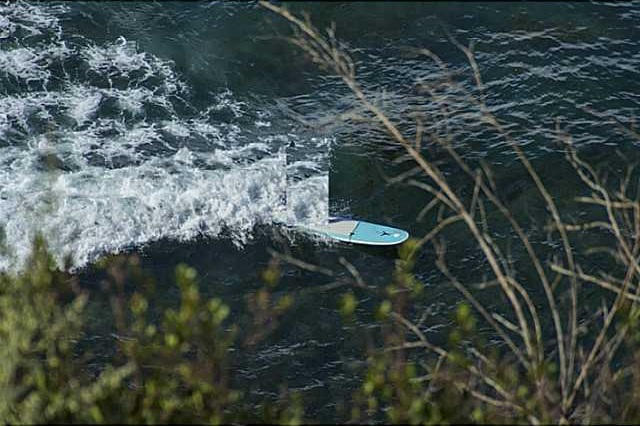 Some kind of photoshop-artifact ghost apparently haunts these parts.
Okay, whatever… How's the actual house?
Let's take a look at the only full exterior shot:
New sales strategy for seven-million-dollar homes: Get your kid to draw the place in colored pencil, include said drawing as the only clear view of the entire exterior.