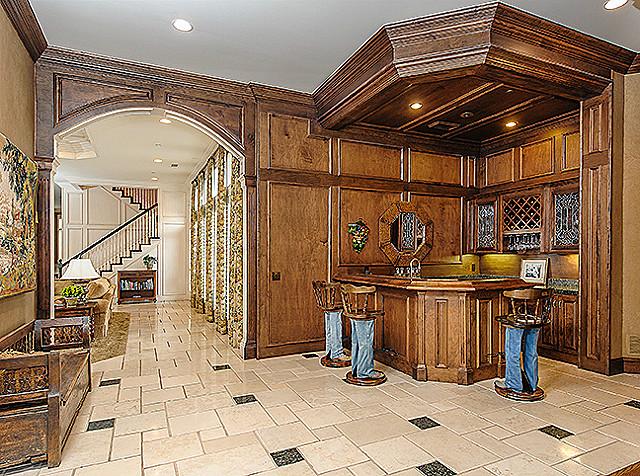 Those are definitely some… um… unique bar stools, that's for sure.
The ottoman in what appears to be one of this home's six living rooms is quite something too:
The really strange thing is that the whole rest of the house seems perfectly normal. It's a funky furniture sneak attack.