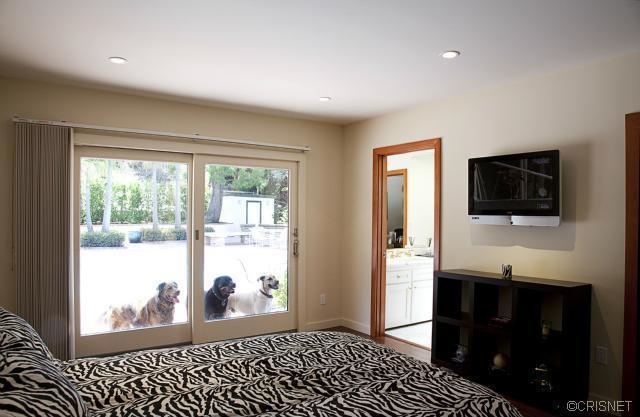 These dogs wish they could get in, but unless they can find themselves some zebra disguises, they're apparently going to be out of luck.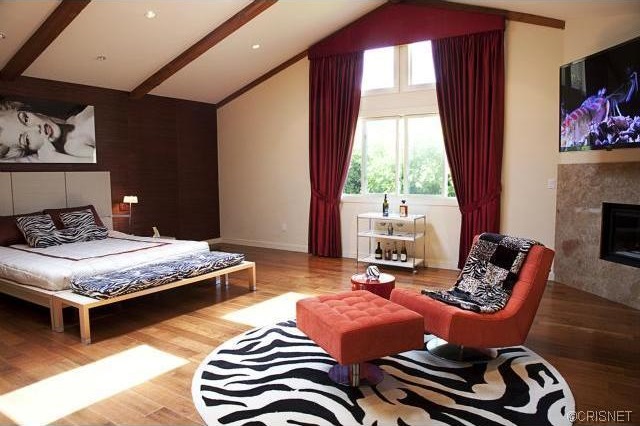 The individual who is selling attempting to sell this home really, really likes zebra print.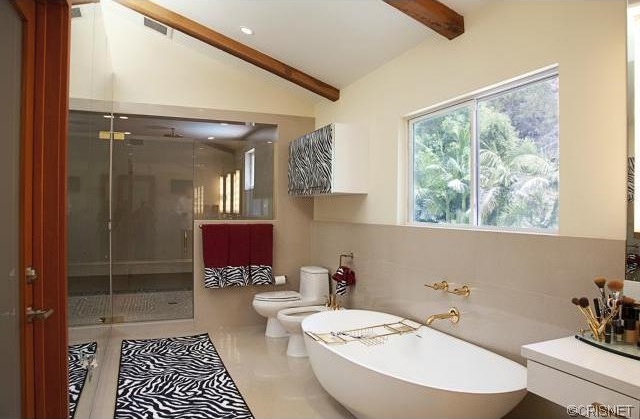 I mean, a lot. Also, what's with the second toilet? why the bidet (relatively rare in American homes)? Did they just need another surface to put more zebra print on?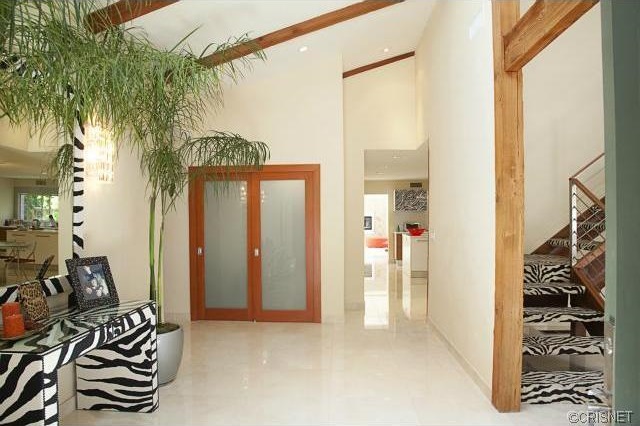 Zebra print stairs?!? That's taking it to an entirely new level.
Place mats, cabinets, furniture, accessories… and a small statue of some kind of zebra-giraffe hybrid thrown in there for good measure.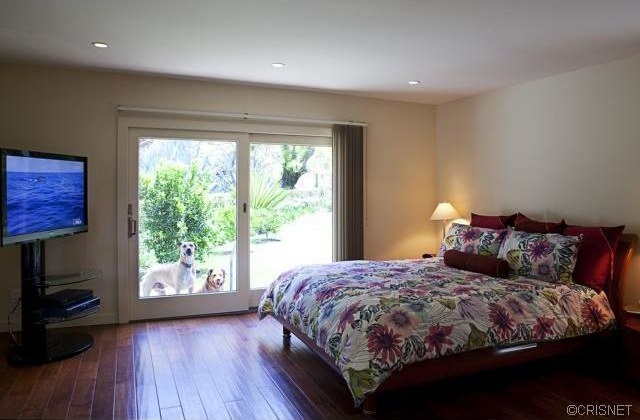 Okay that last one doesn't have any zebra print (incredibly), but I thought I'd bring it full circle with another pair of wistful dogs.