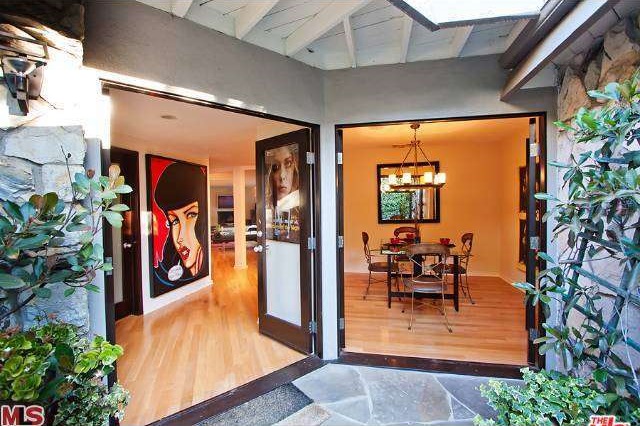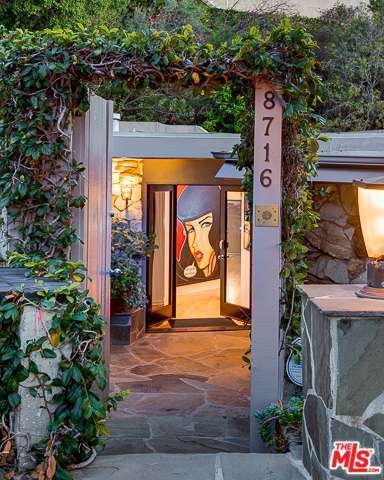 They start at the private courtyard entry, repeated black rectangular elements.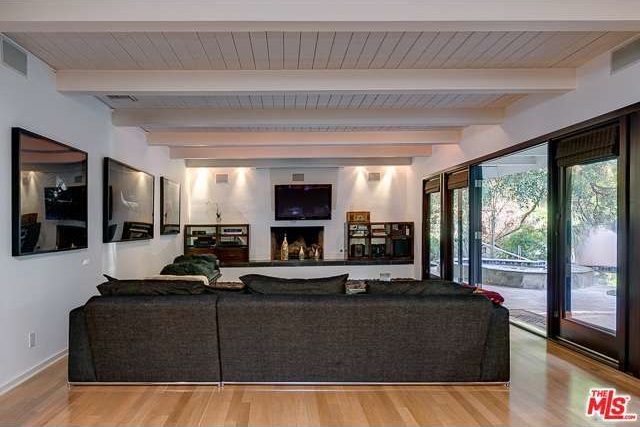 They continue in the living room.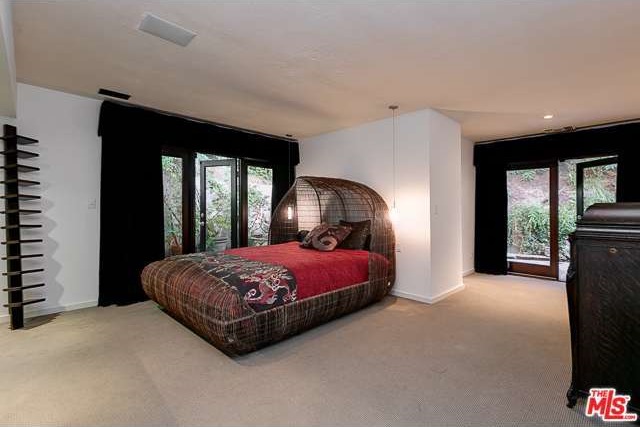 They also feature in the bedroom, along with a very unique bed.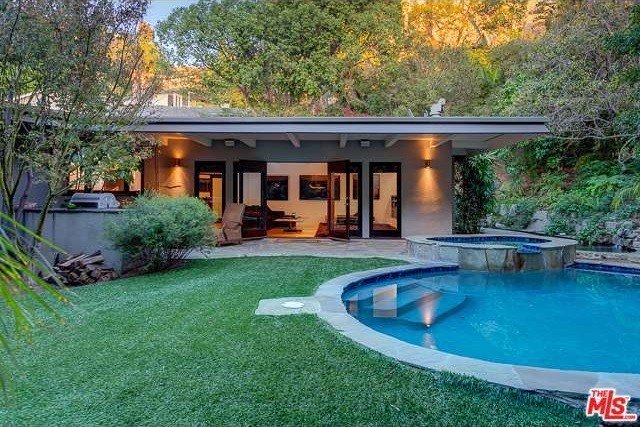 And you can even see them from the backyard.
You'd never guess from the listing they're not the weirdest thing about this house. That's it, there, on the right. Huh, I wonder if Fred and Wilma are home?