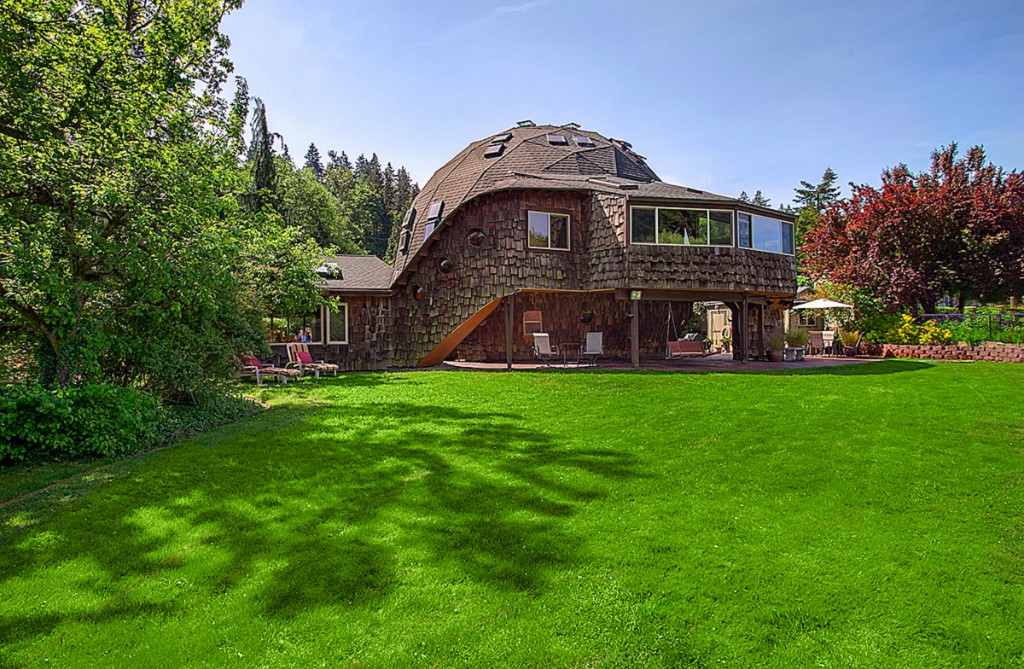 I'm a sucker for a geodesic dome home.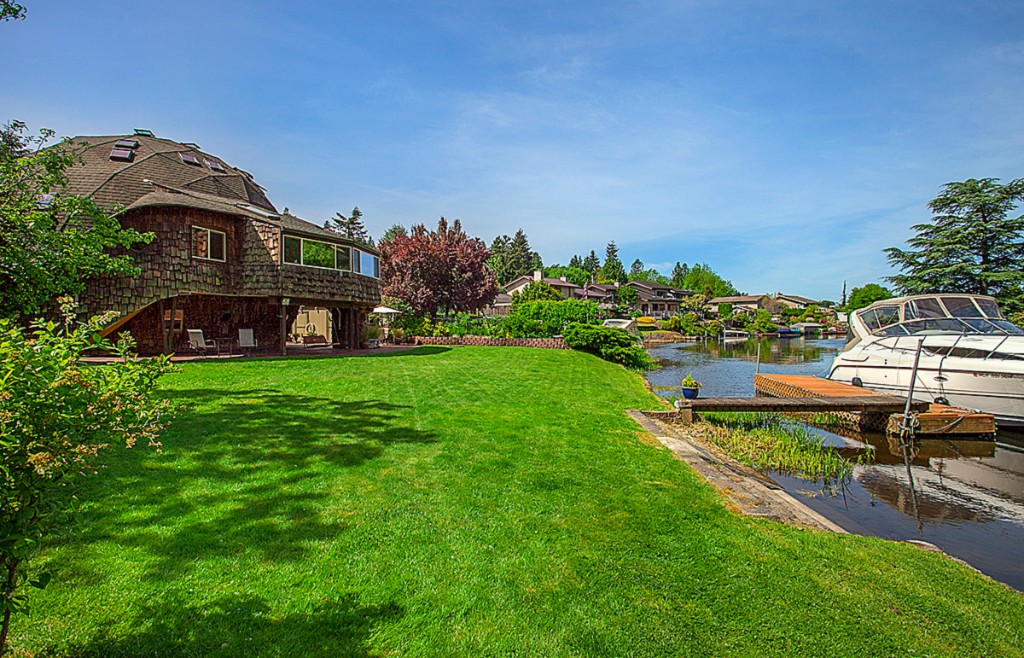 Put it on a little river and you've got a double-win.
From the listing agent's description:
A rare opportunity to own a waterfront home on the Sammamish River, minutes from Lake Wash. This one-of-a-kind dome has many updated design features such as brushed SS backsplash, marble tile, 25 skylights half that open, creative loft, brass fire pole, hot tub & sauna, enclosed patio & large outdoor patio w/ outdoor shower. Dock your yacht out front.
Gotta have a place for my yacht.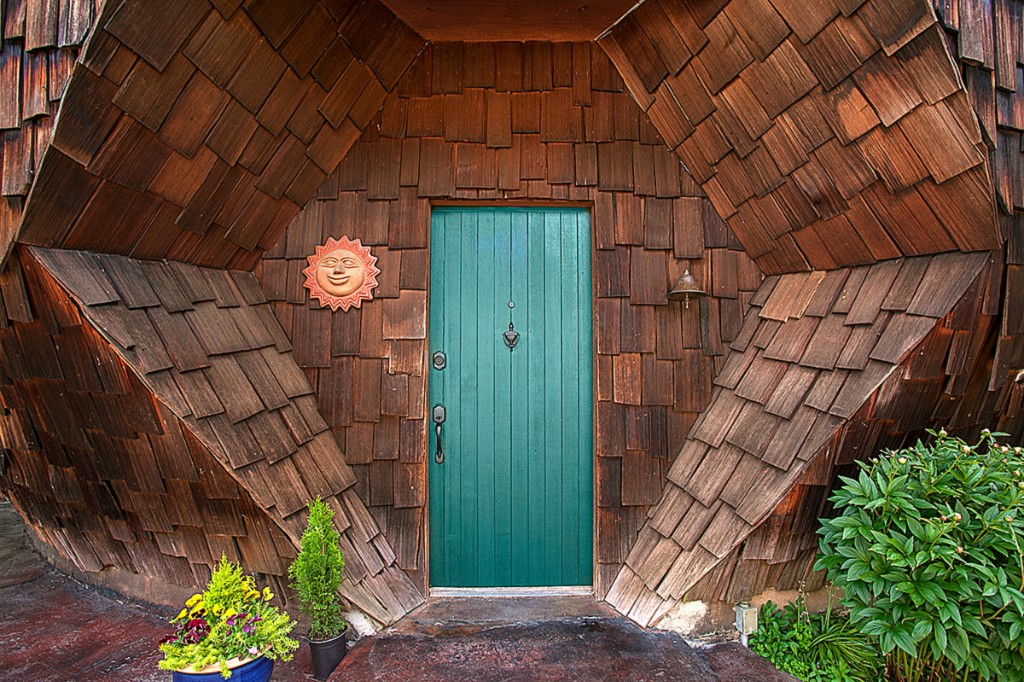 Love the wood shingle siding.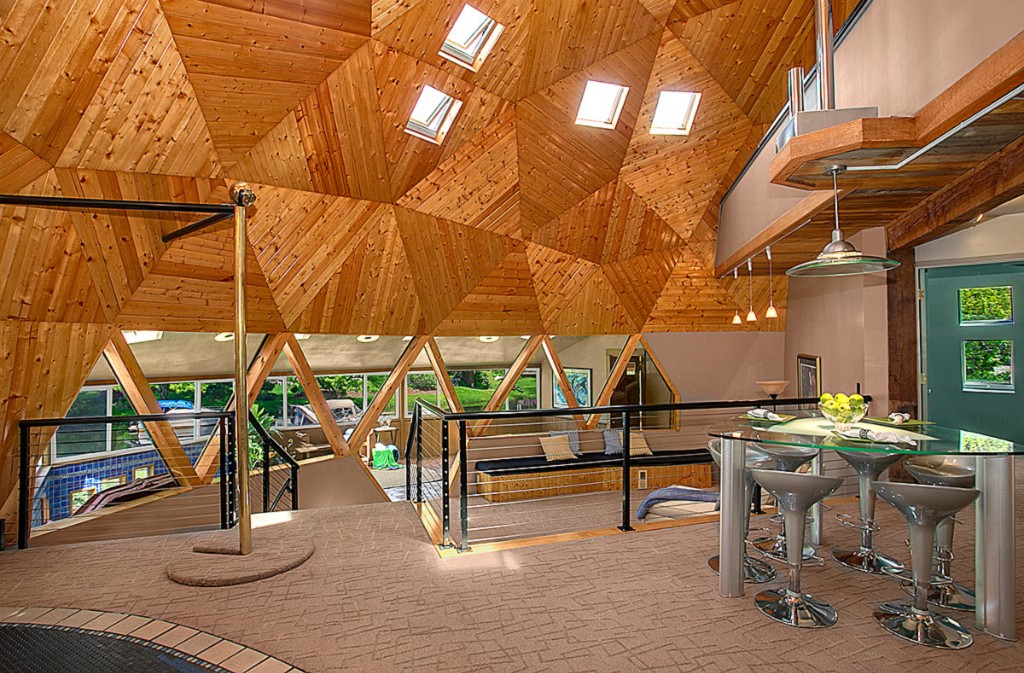 Wait, what's that pole over by the stairs?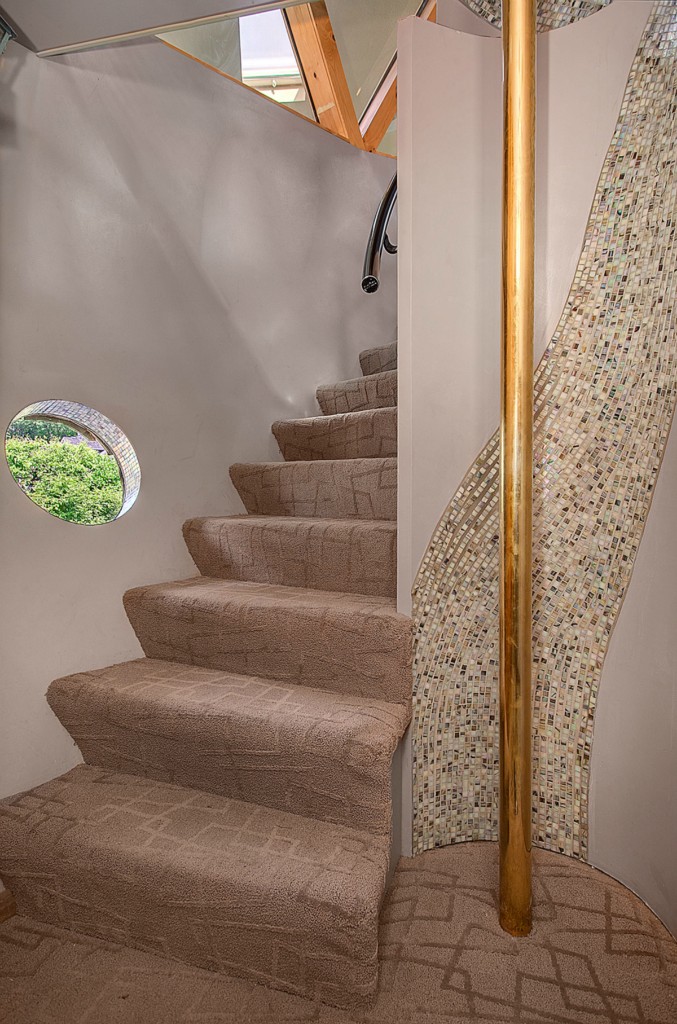 How did the listing agent fail to mention I miss the mention of the fireman's pole?
Geodesic dome, on a river, with a fireman's pole? Triple win!