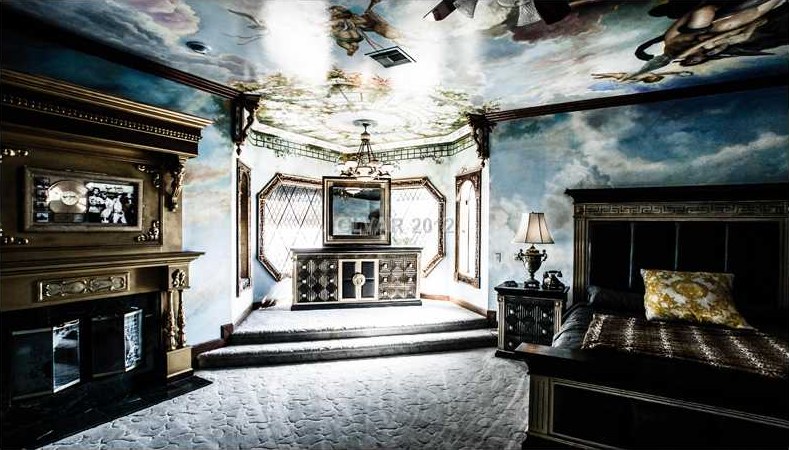 Wow. That is quite the bedroom. Painted walls and painted ceiling. I'm not sure what I'm looking at in the center of the picture, though. Is that a mirror on a dresser in a windowed alcove?
I think this next photo is the same room, shot from inside that alcove.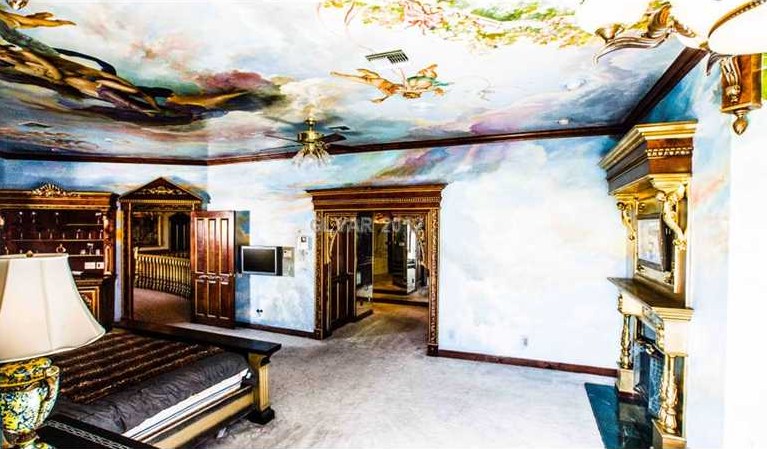 Also: check out the garden. Dang.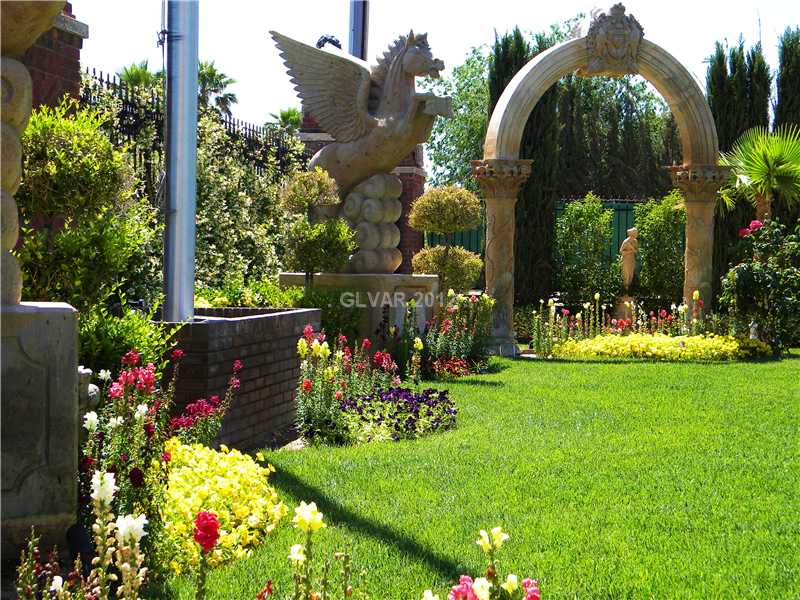 Not gaudy at all, nope. I wonder why they chose to keep the address "undisclosed"?