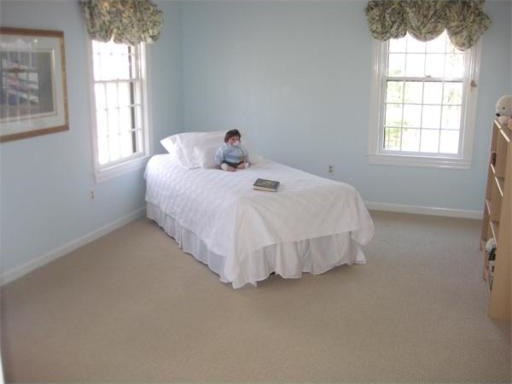 Um. What is on that bed? Is it a baby? A creepy fat doll? That's one way to cut a tour short, I suppose. If I walked into a bedroom and saw that… thing staring me down, I'd be out of there right quick.
Also… what's with the photo of the monolith in the back yard?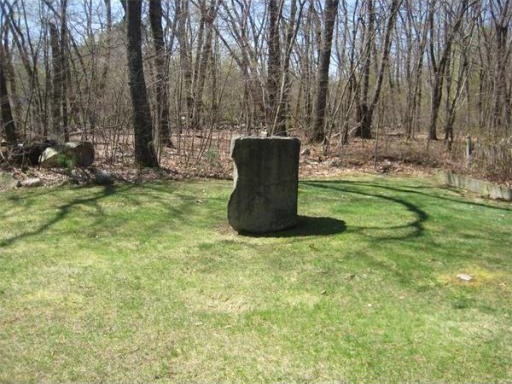 At least the home features a cool bathtub.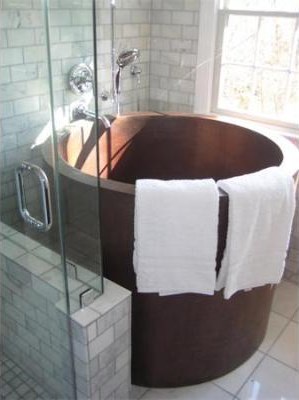 Well, cool-looking, anyway. Not sure how comfortable it would be to actually use.