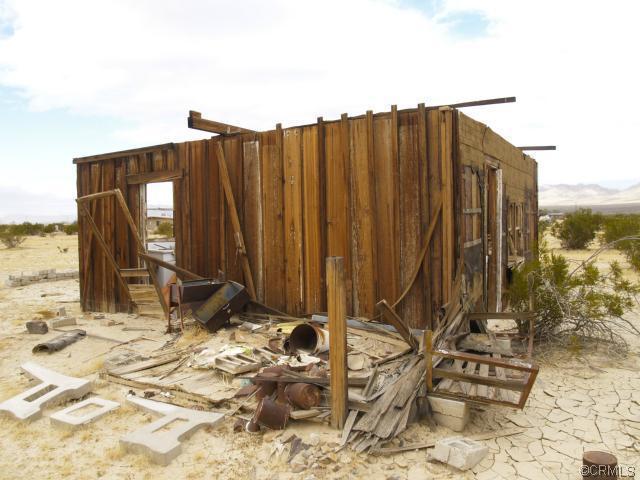 I love that there are 20 photos of this… place.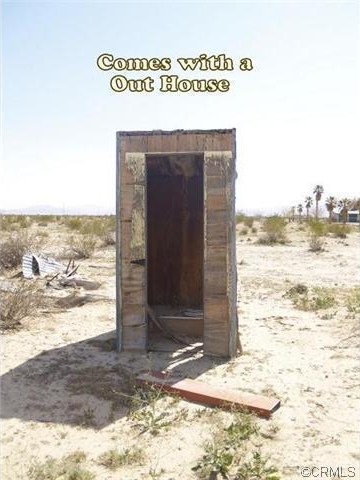 It's also great that the listing agent apparently has a sense of humor:
Want a secluded cabin on 5 acres next to open desert? This is the one! Has electric in street. The old cabin needs some work but hey it has got 4 walls up, just missing the room. Also on land is out house in pretty good condition. Old stove/bbq thing that is cool and looks like it could be used, inside cabin are old antique stove and sink. Seller will finance this jewel with 20% down @ 7 % interest all due 5 years.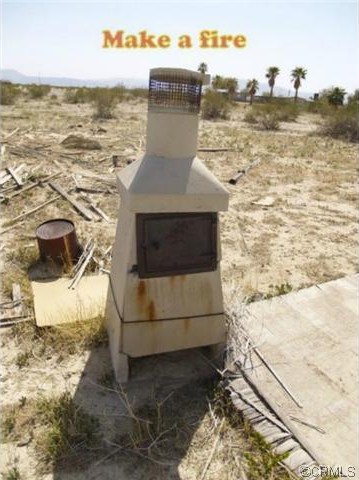 At 3% commission, the listing agent stands to earn a whopping $270 when this particular square of desert finally sells. Why not have a little fun with it.