Whether it's photos of the same thing or actual physical attributes, this listing has more than one of just about everything.
Here's one of 7 almost identical photos of the house.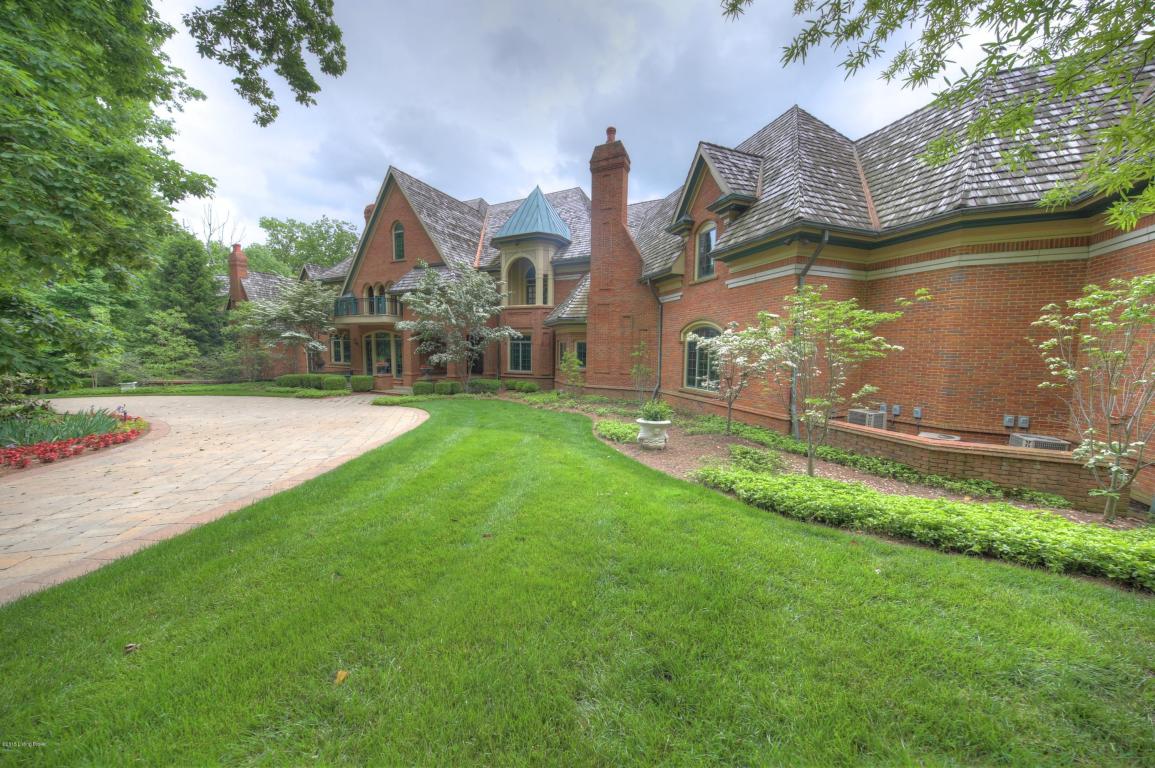 With all those multiples, a descriptive list will work here.
There are… multiple Persian carpets (too many to count), as well as at least 2 medieval style tapestries; 8 (or possibly 9) fireplaces; at least 4 athletic facilities, including both indoor and outdoor pools and the obligatory regulation indoor tennis court (with added basketball capability); several dramatic staircases, one of which overlooks the tennis court (Pic 49); a plethora of terraces, covered porches, and balconies; 2 inglenooks (Pics 15 &24) plus one quasi-inglenook (Pic 26), all boldly colored; and enough storage space for you and several dozen of your closest friends to ride out the zombie apocalypse in comfort.
So what is there only one of?
To start with, a ceiling fresco, but with multiple cupids, of course.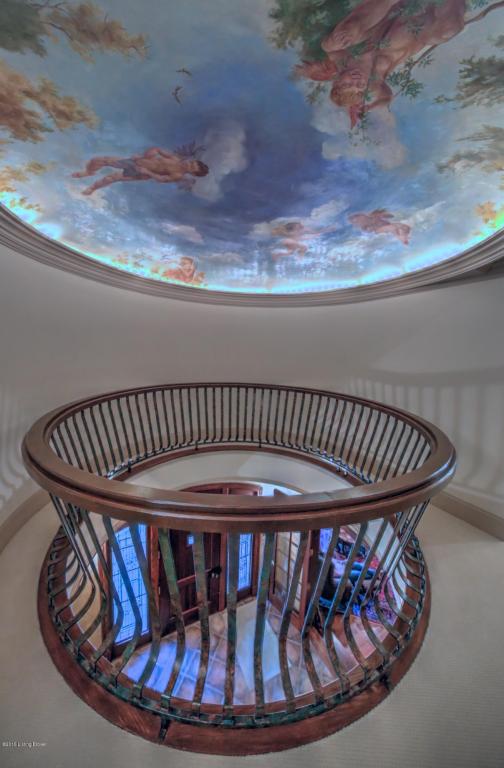 Your own private village square with dog, but with multiple shopfronts garages, of course.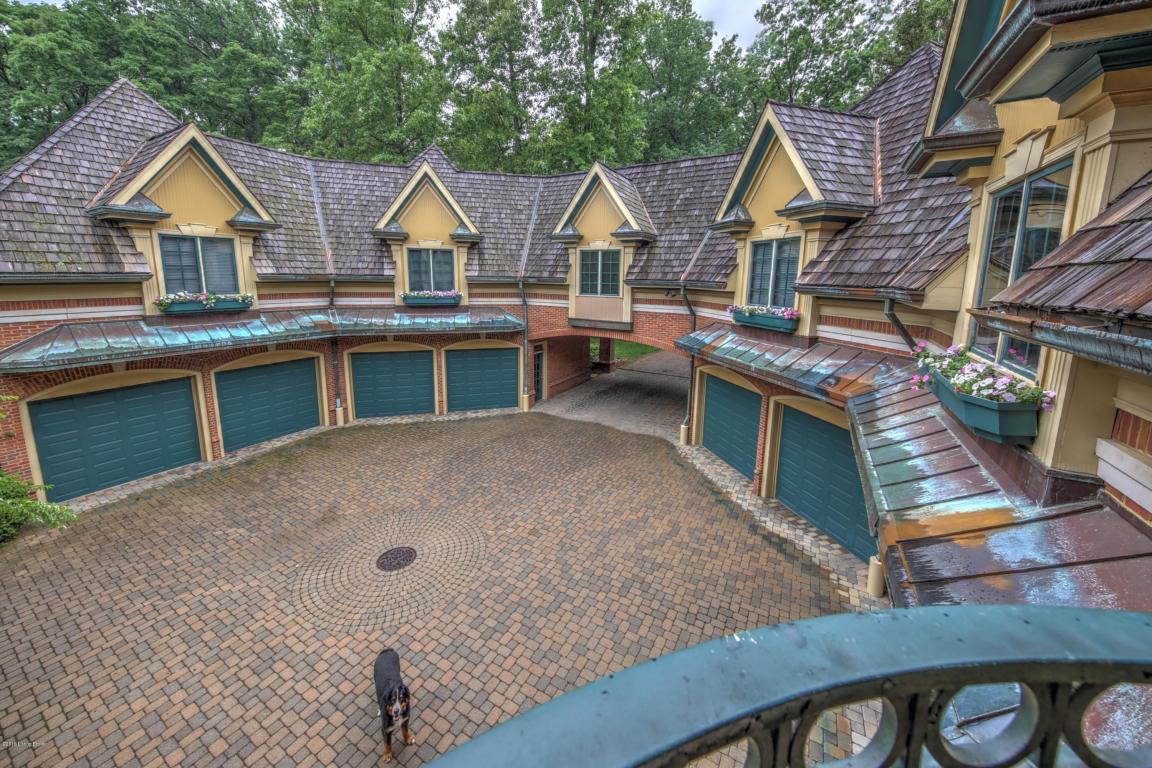 A purple home office with a sole, purple folk art rooster, but with multiple mystery appliances, of course. (Seriously, what are those things?)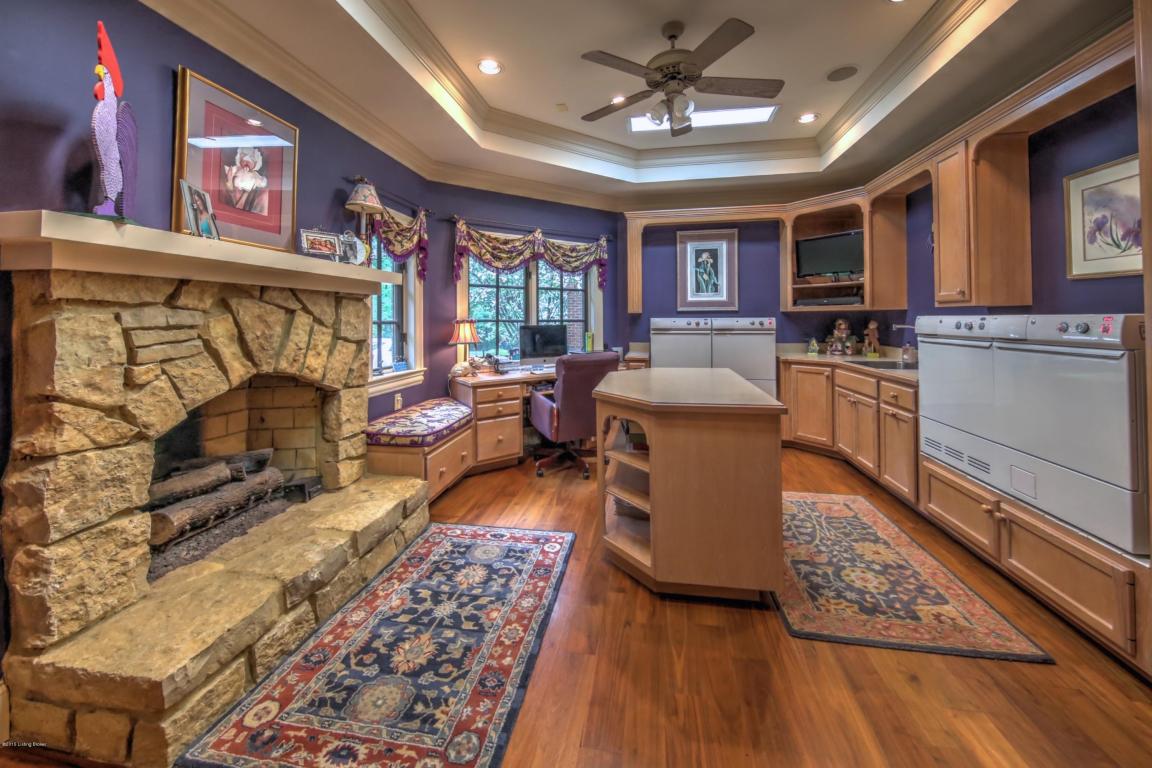 One swimming pool rock waterfall, but with multiple rocks, of course. Although… there is only one "speaker" rock (lower left foreground).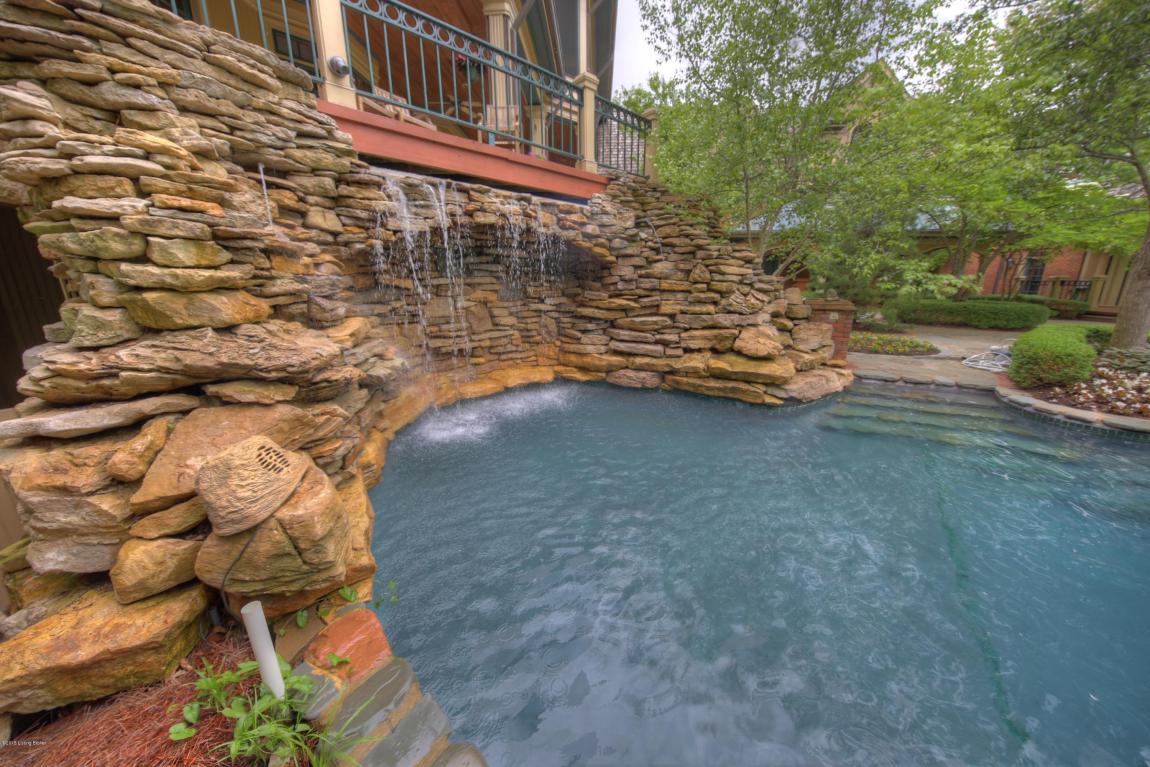 And finally, one lone giraffe, but with multiple spots, of course.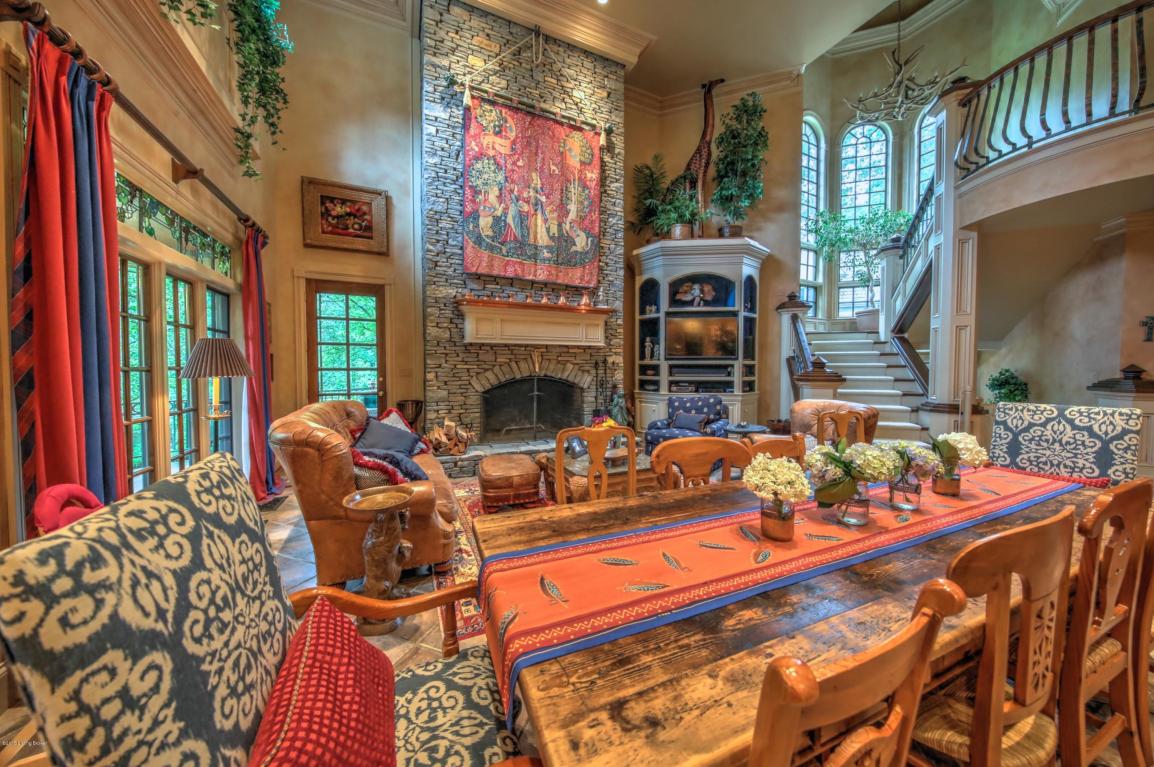 Oh, and there are multiple plants throughout the house for Mr. Giraffe's foraging pleasure. Of course.
[Special thanks to Marty for locating this 12 minute walk-through video. Turns out there are indeed 9 fireplaces and the mystery appliances are washers and dryers.]