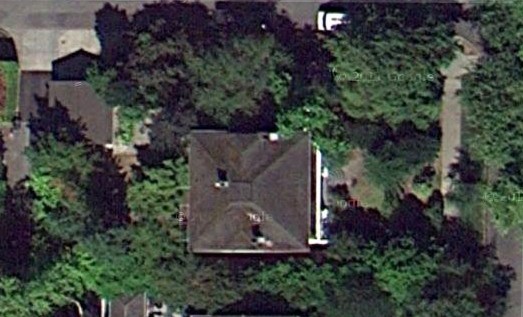 The image above, quite obviously a screenshot from Google Maps' satellite view, is the one and only photo for this 1.3 million dollar listing in Seattle.
I don't know about you, but I'm certainly intrigued… about why the seller would pay 25 to 40 thousand dollars to a listing agent who can't even be bothered to drive by the home with a point-and-shoot digital camera before activating the listing.
P.S. — Between when this post was scheduled and when it actually went live the listing was updated with six actual on-site photos… all exterior. Apparently the agent still can't get access to the inside of this $1.3M listing?