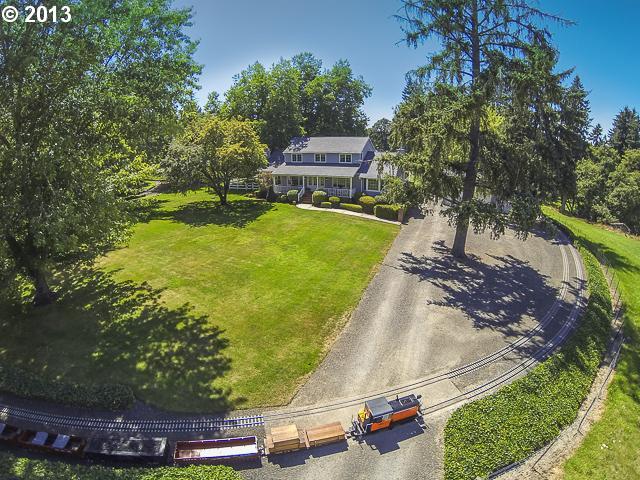 The still photos on this listing are amazing, but they really don't do this property justice. Thankfully, the listing agent had a video made. It is amazing.
This aerial shot gives you a sense of the scope of this mini-railroad.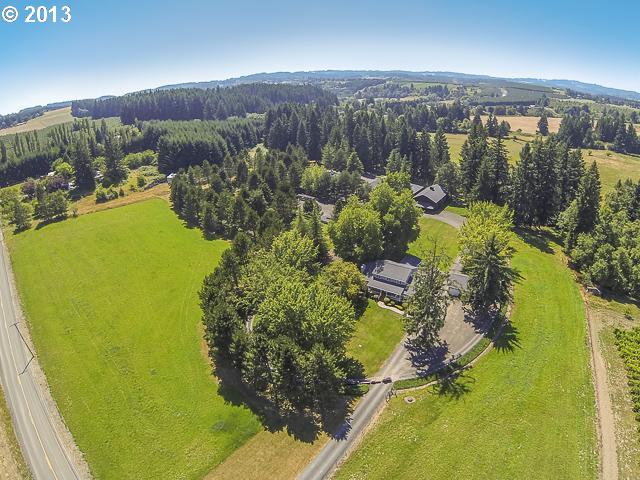 Complete with a mini-trainyard.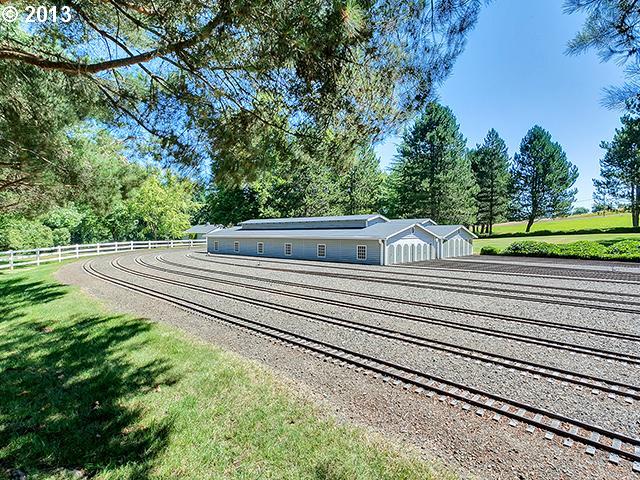 And inside: more, even smaller trains!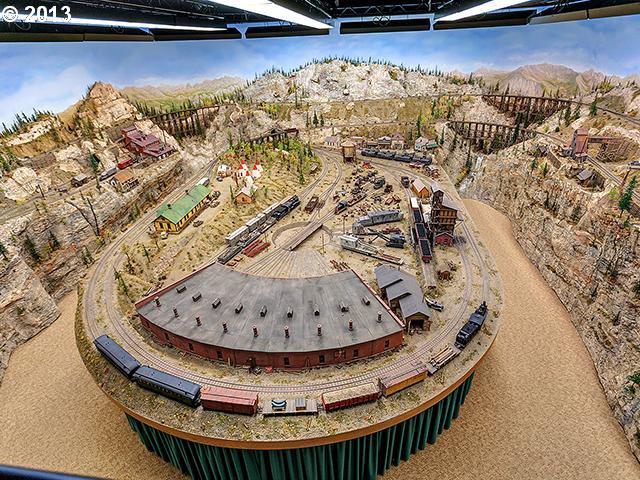 It's a $3.5 million train-lover's paradise!
Updates!
Here is the home's official webpage: UniqueEstateForSale.com
Looks like I'm not the only one who thinks this is an awesome listing. We were picked up by BoingBoing (first), Gizmodo, Daily Picks and Flicks, Neatorama, Well Done Stuff, and even Fox News Politics(?!?). Some of these sites even did further research. Here's some of what they found.
Daily Picks and Flicks found another tour of the home by the listing agent, Jason Gardner:

Daily Picks and Flicks also found this great CNN Money video that features the property and its owner, Tom Miller, who built every train you see in these videos!

Daily Picks and Flicks also found a forum thread on myLargescale.com in which Tom explains his motivation for selling:
…it is time to let someone else take stewardship of what I have created. I intend to keep my locomotives and run them at club railroads around the country unless the new owner insists they go with the property. After all they are just stuff and I could build other and different locomotives.
Well Done Stuff found another video.

I'll continue to update this post as people find more neat stuff about this property.