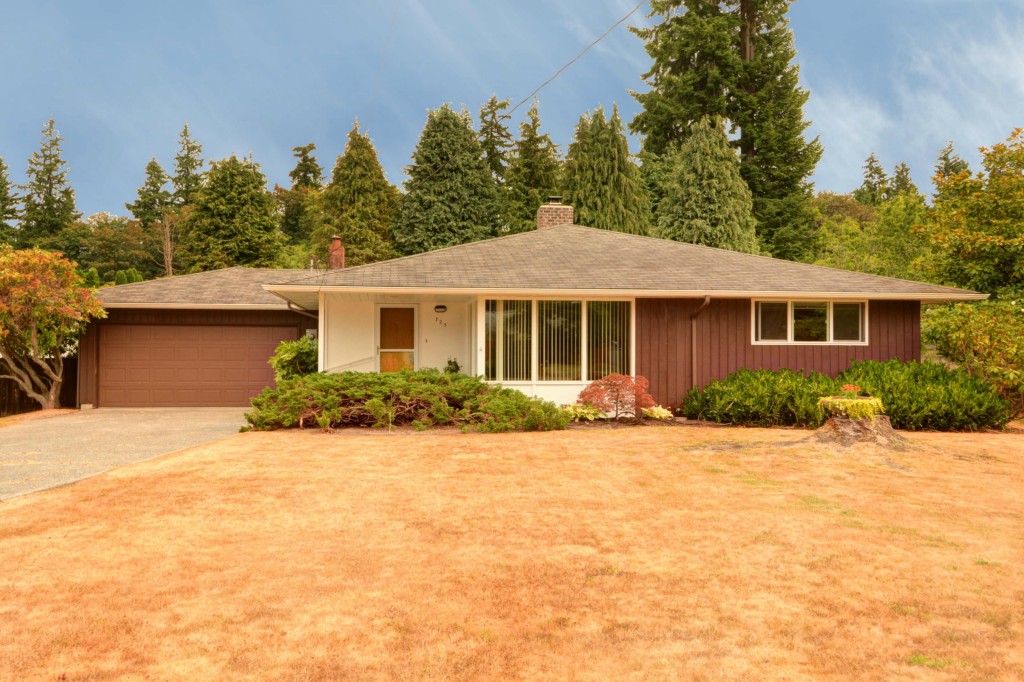 What really cracks me up about the primary listing photo for this home is that the agent took the time to photoshop in a blue sky (as evidenced by the glowing edges of the trees) but didn't bother to do anything about the overwhelming expanse of brown, dead front lawn.
I mean, if you're going to market your listing with deceptive photos, why not go all the way?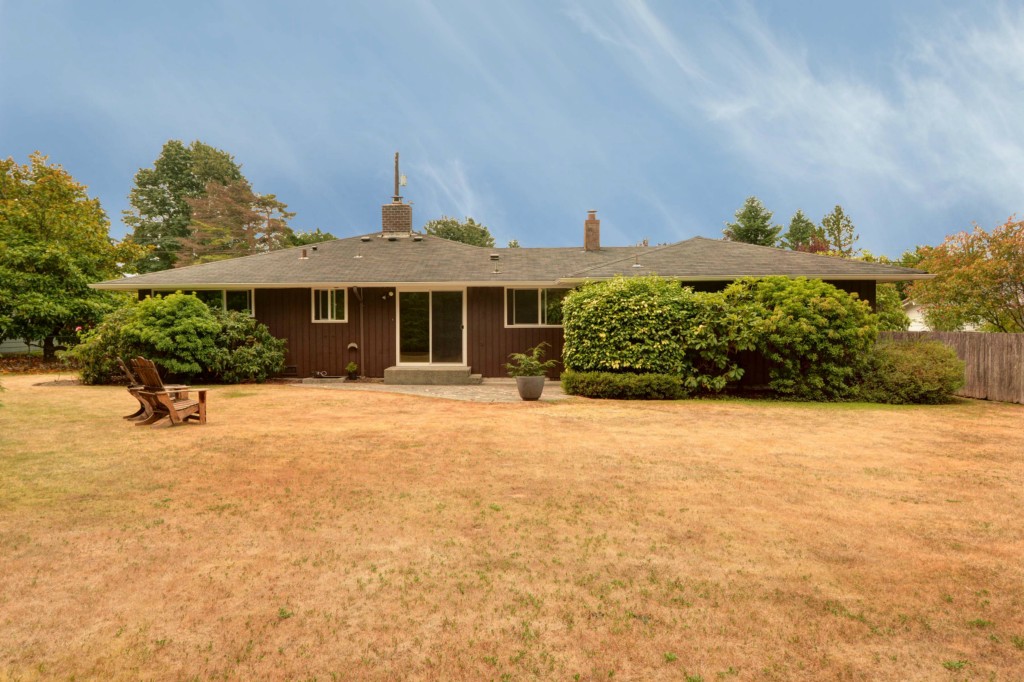 Same story in the back… hey wait a minute, that's the same exact sky.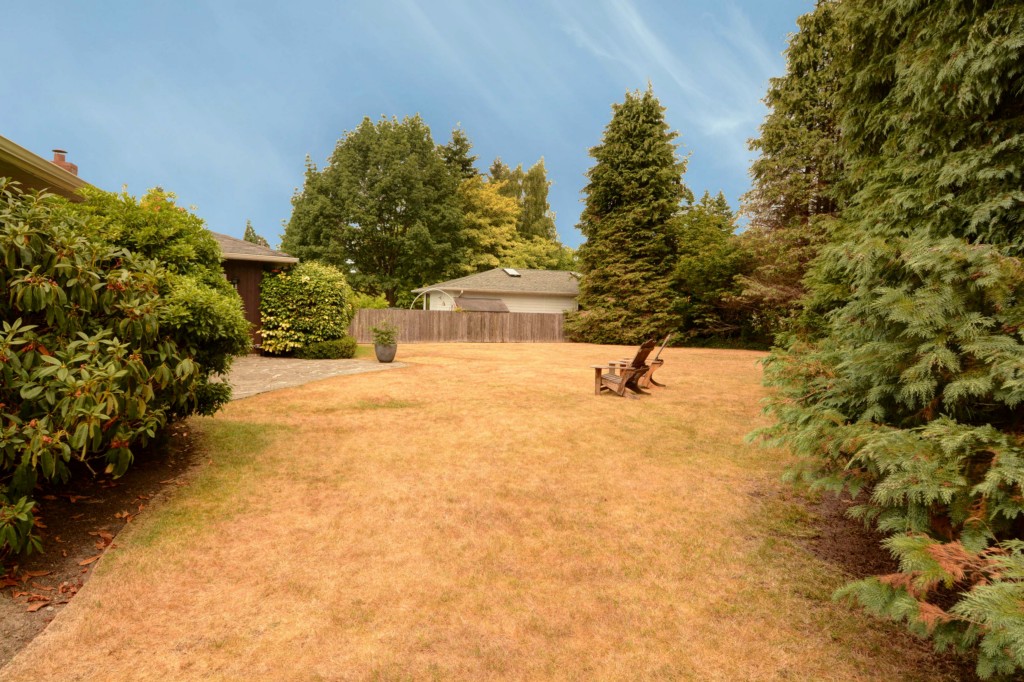 And from another angle? Yet again, the same sky.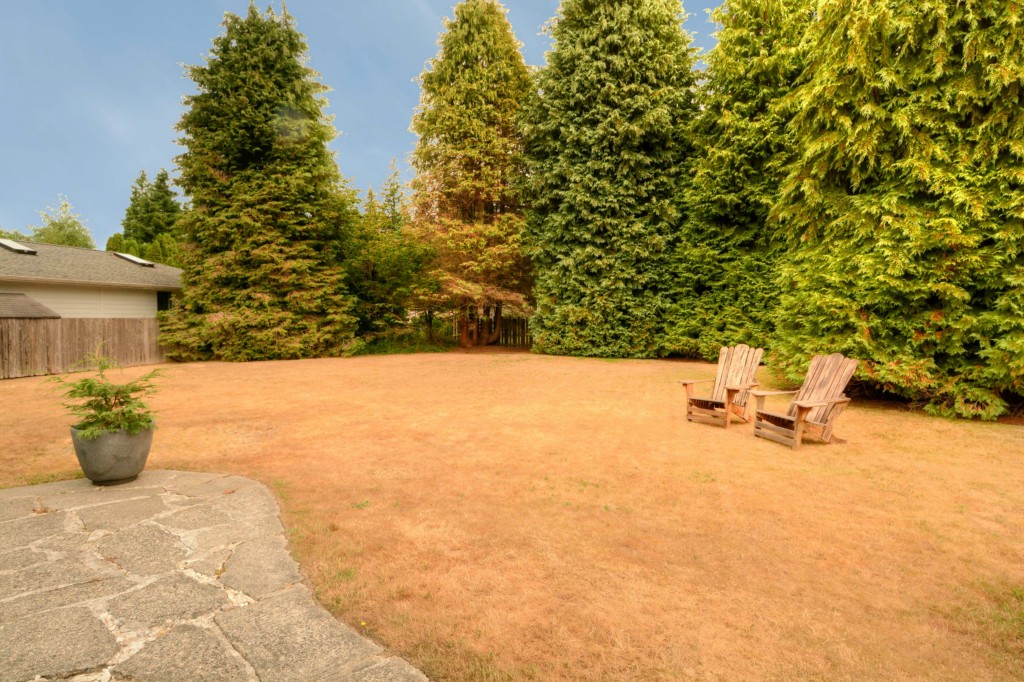 More glowing trees.
Even the park a few blocks down the street has the same sky. Incredible!
I think the listing agent should have just stuck with the classic Czech Sky. At least then they would have fit in.