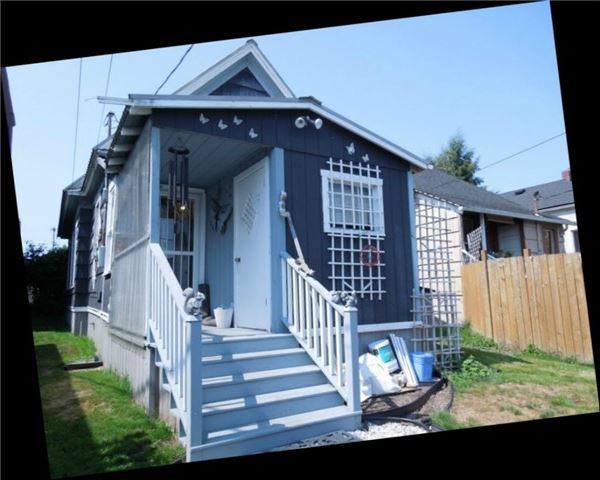 It starts with crudely-corrected crooked exterior shots, and it just gets weirder when you go inside…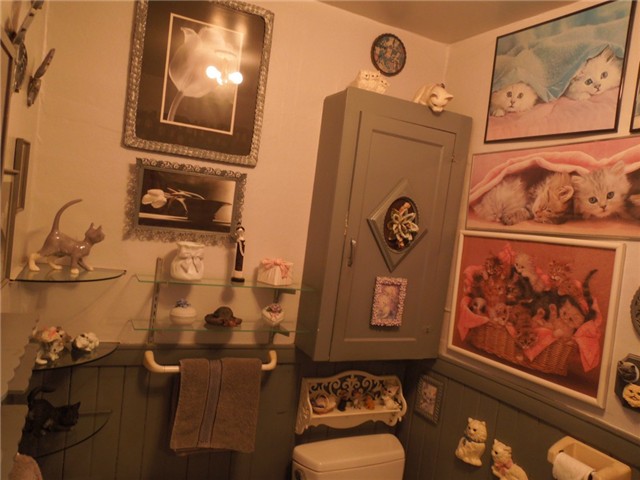 Nothing like a creepy over-the-top cat-themed bathroom to make you feel at home.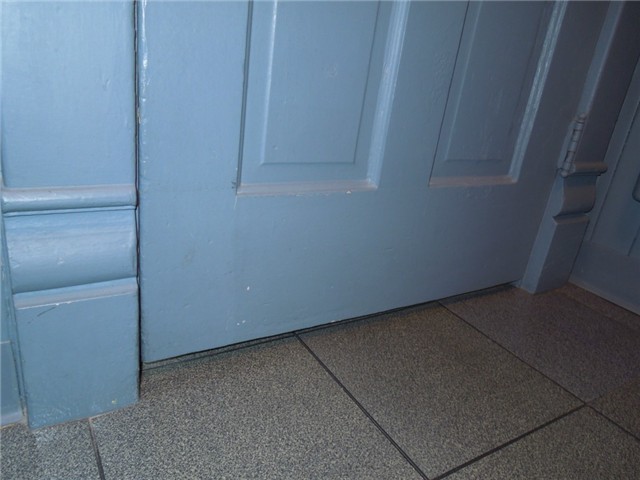 Also important to note: The doors do in fact go all the way to the floor. Well, this door, anyway.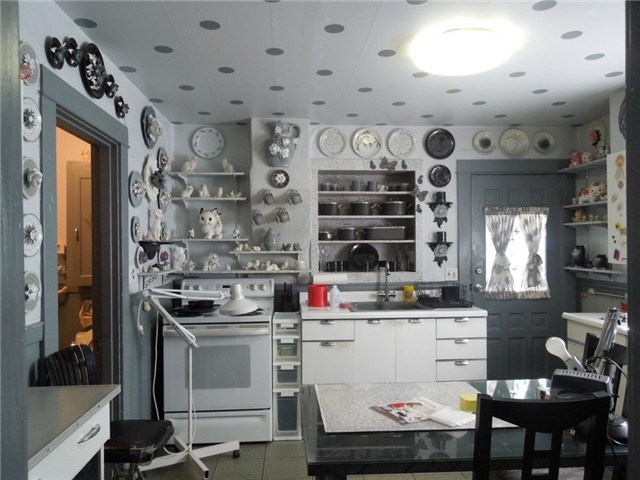 Someone seems to have desaturated the kitchen.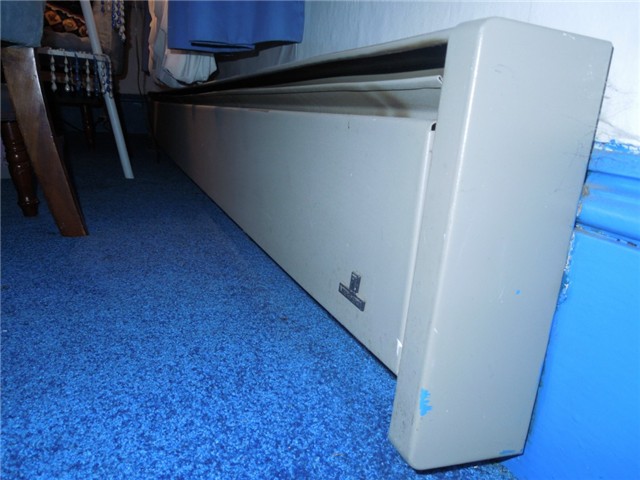 Um, nice… heater… I guess.