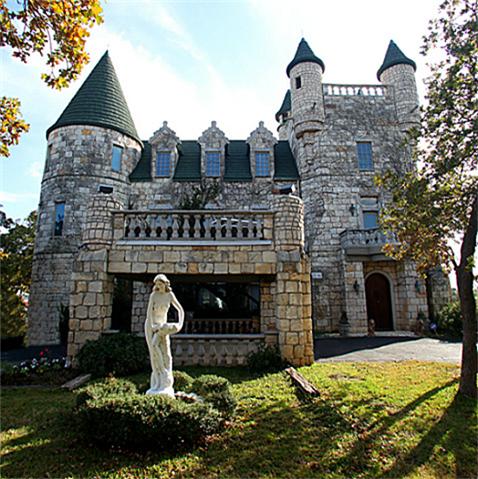 Yup, I'm a sucker for castles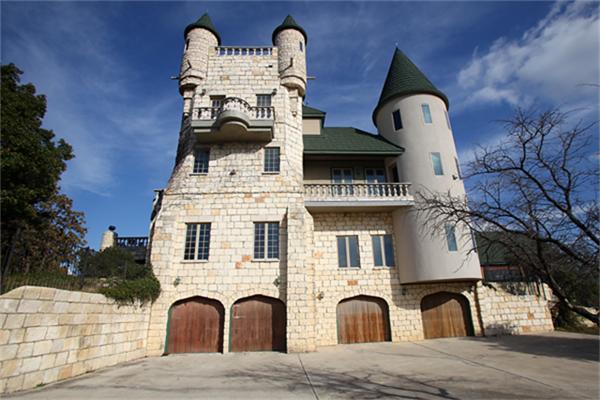 Even totally fake castles that were actually built in 1996.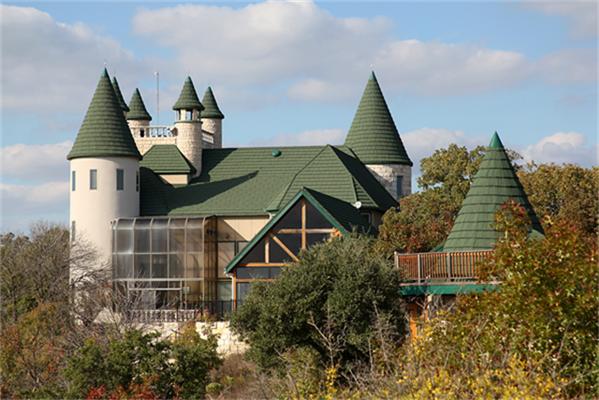 I mean, look at that roof line. What's not to love?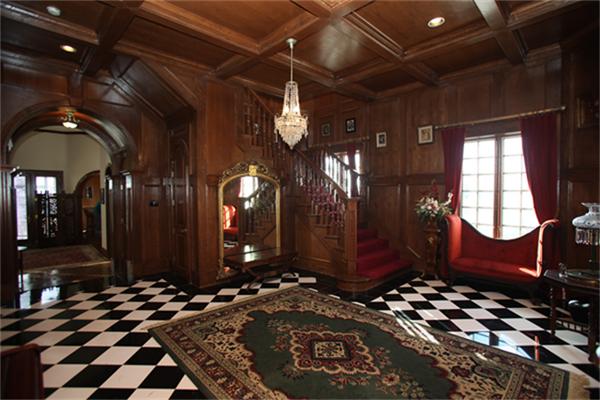 Inside is pretty sweet too, with lots of hardwood.
And then they had to go and ruin it with carpet and tacky ceiling fans. Oh and also by putting it in Fort Worth, Texas.