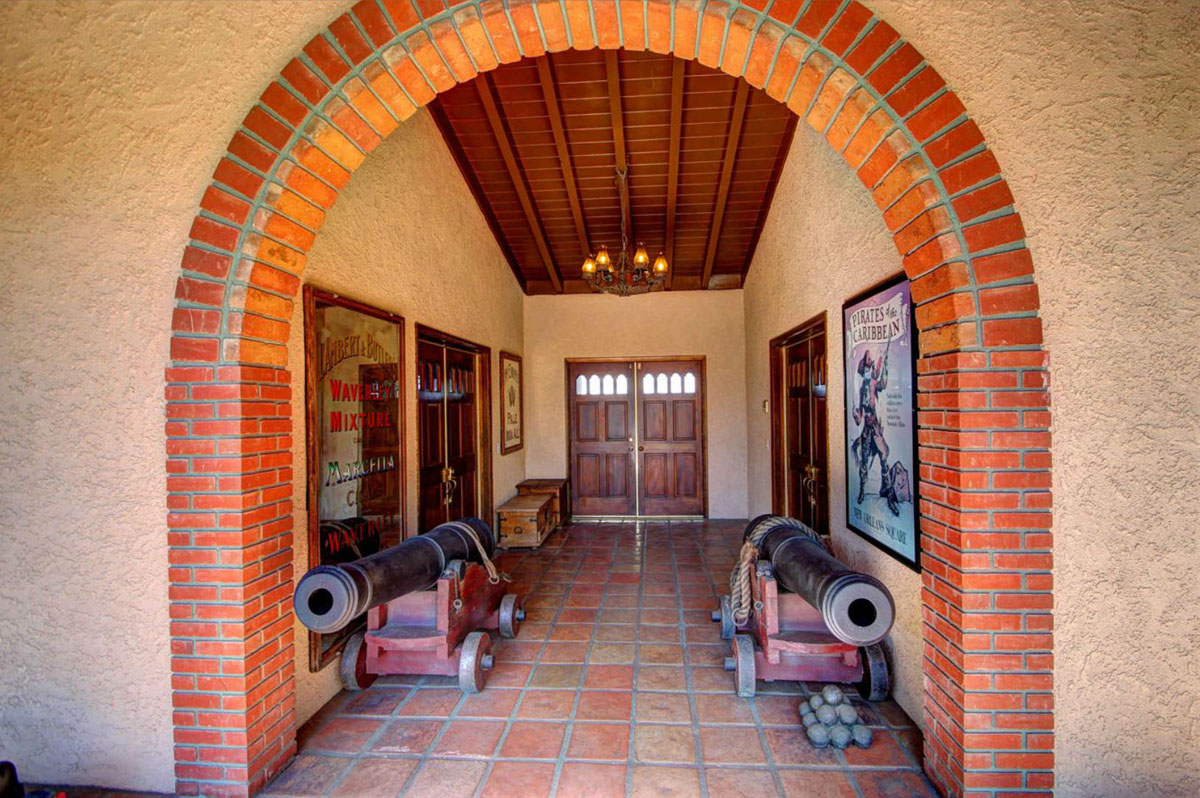 Welcome to my home! Now prepare to be boarded!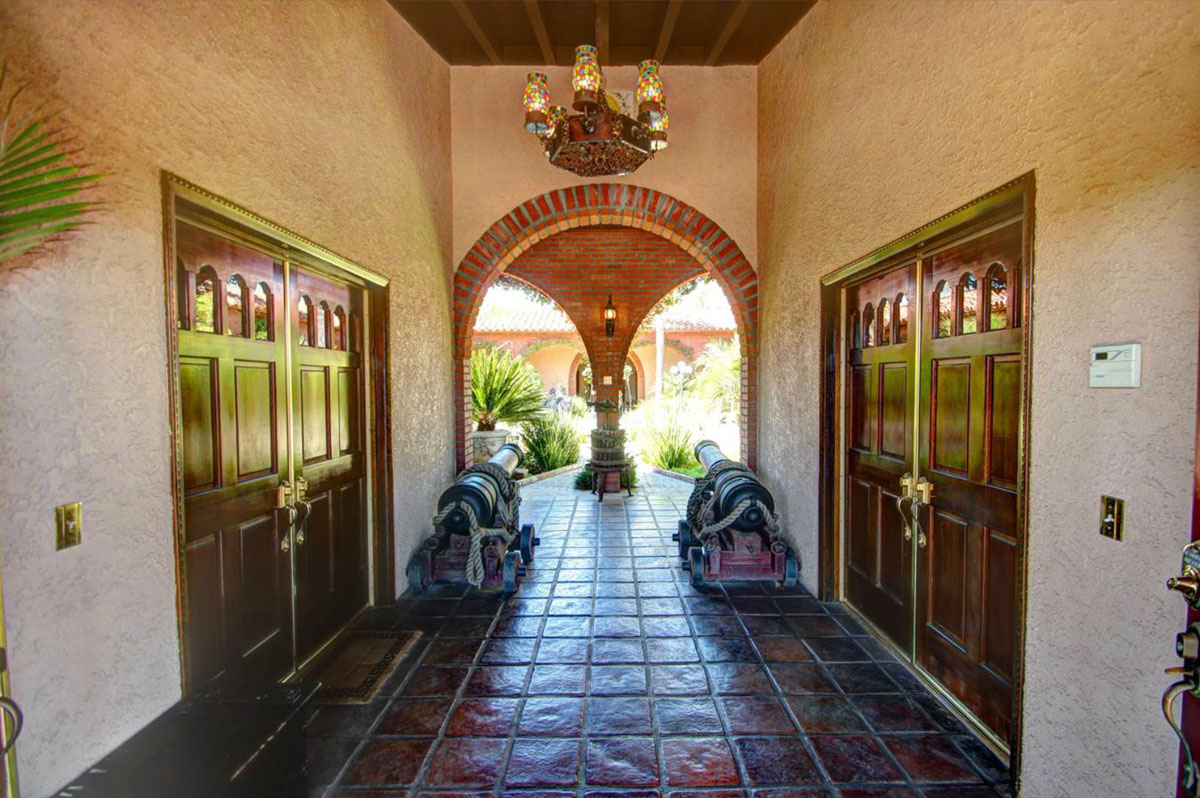 Note that these are two different cannons (the light above is different).
Nothing says "this home is super classy" like a fountain made of half-naked ladies.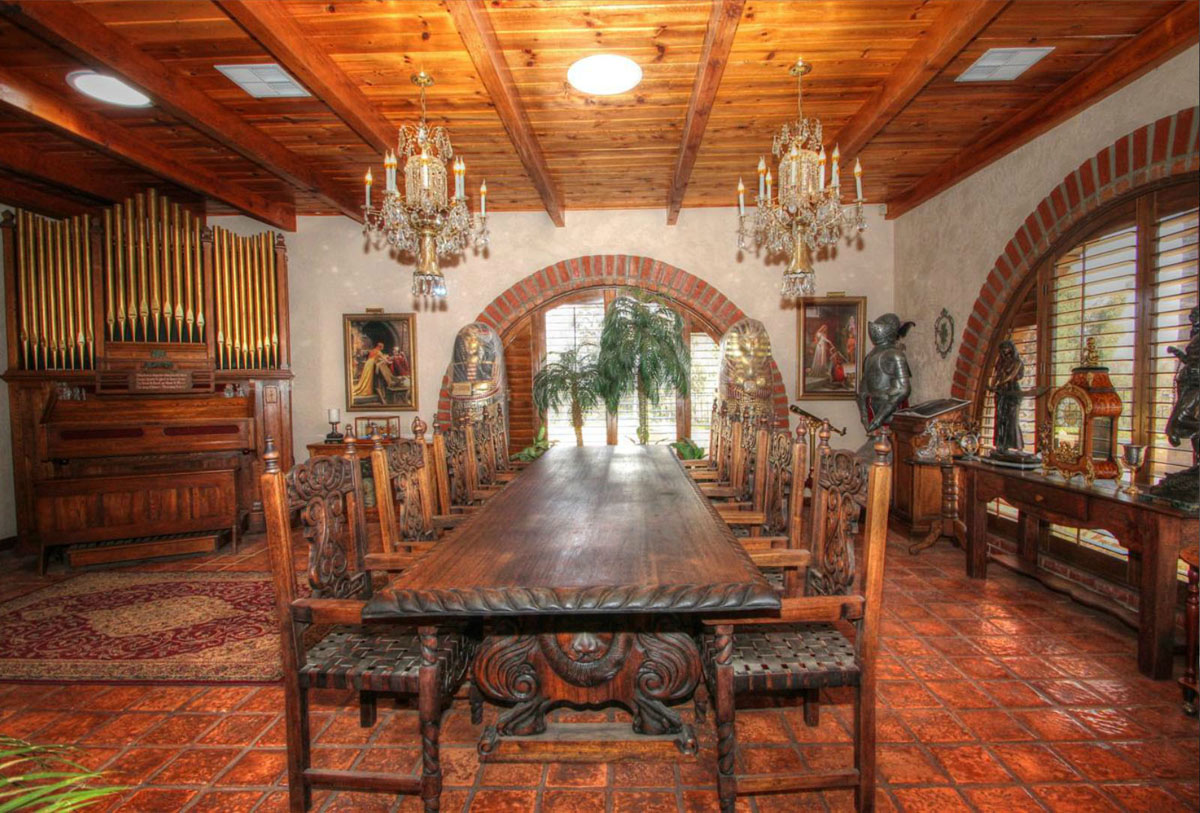 A pipe organ and a pair of sarcophagi isn't how I would have chosen to decorate my dining room, but sure, whatever.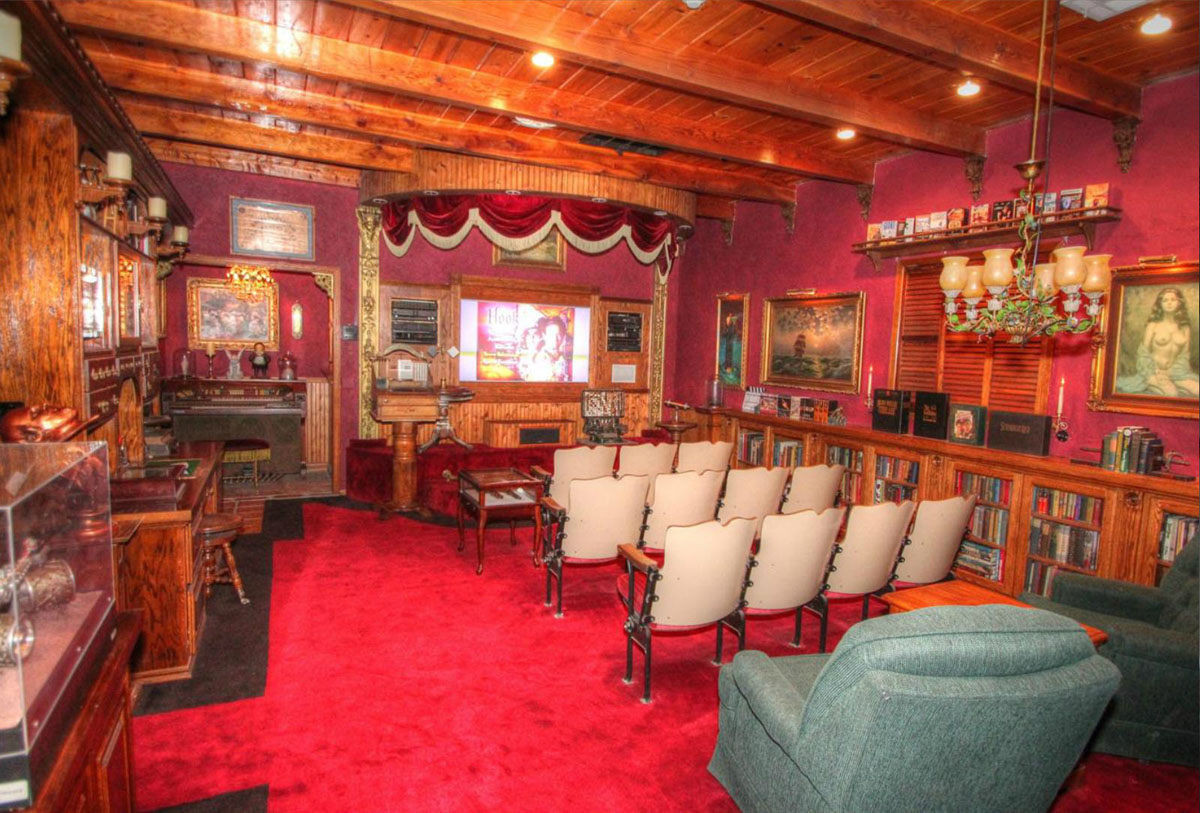 The movie room: also super classy. I do like that they put "Hook" up on the screen for the photo though.
The dungeon seals this home's position as the most over-the-top themed house I've ever seen.
Okay wait, what? We just went from pirates to space? So confused.
And let's not forget the scale old west village, complete with train. Huh?
More photos at this virtual tour.