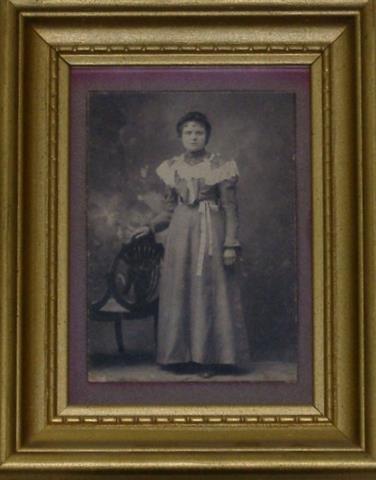 If you thought you were going to get any photos of this 672 square foot, 2 bedroom, 1 bathroom house offered for sale near Dallas for $70,000… You were wrong.
Instead, all you get is a picture of this portrait of an unknown lady.
The title of this post is taken from the listing description:
Be careful! Unlivable now. Extra large lot, 9 large oak trees make a perfect home site for living & entertaining. On the East & on the West, the homes are newer brick ones. Take this one; update it; maybe add on some square footage & you'll have a wonderful home or a great flip. CAUTION: Be very careful – flooring is unstable & has trip hazards. Bring your flash light.
Good to know that there are 9 large oak trees. If a listing has any fewer than 7 I don't even consider it.