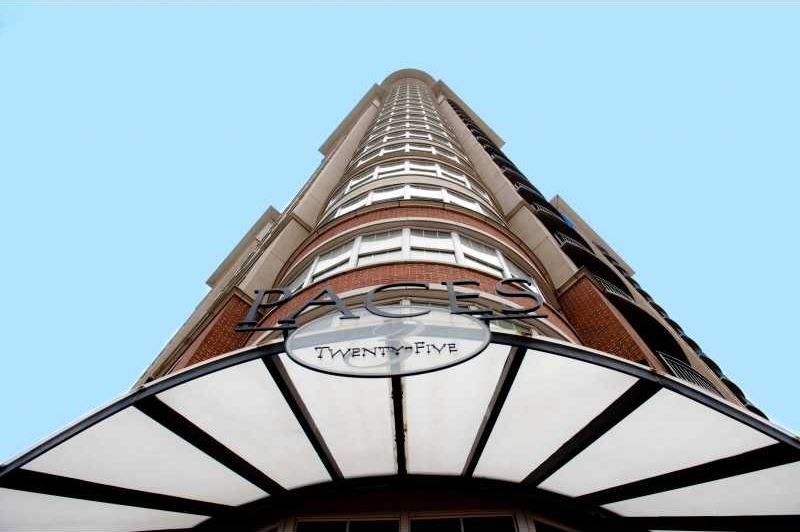 At first I thought the building was called "ACES." I think that would have been a better name. Anyway, what's with the dizzying shot looking straight up the side?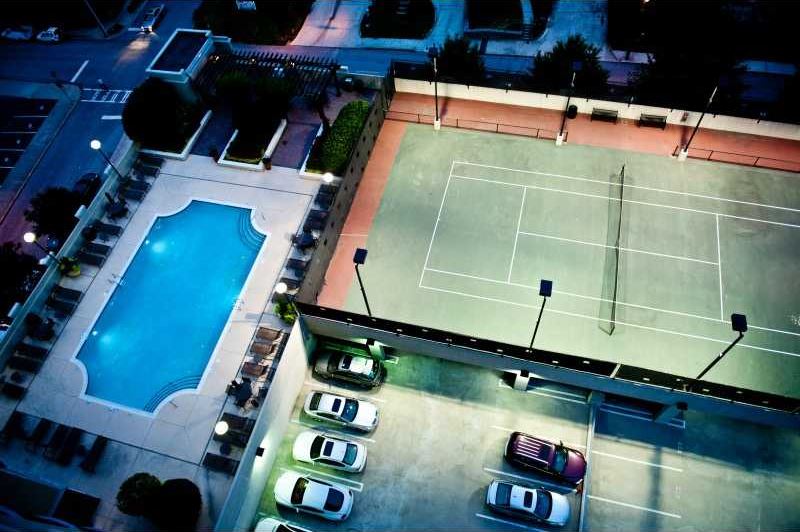 I especially enjoy that they followed up the straight-up shot with this equally-dizzying straight-down shot shot floating over the parking lot later in the set.
Turns out tall buildings are tall. Who knew?