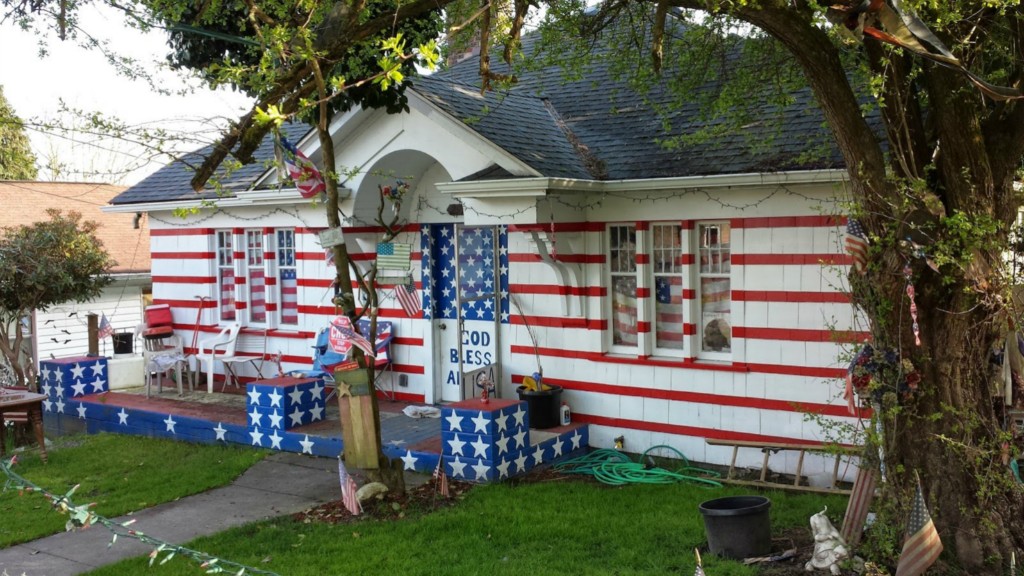 Sadly the listing has only the one photo, so we don't get to see what this patriot's home looks like inside.
However, we do get to see what the patriot selling this home looks like, thanks to a local news article published in 2008: Everett man's face a portrait of patriotism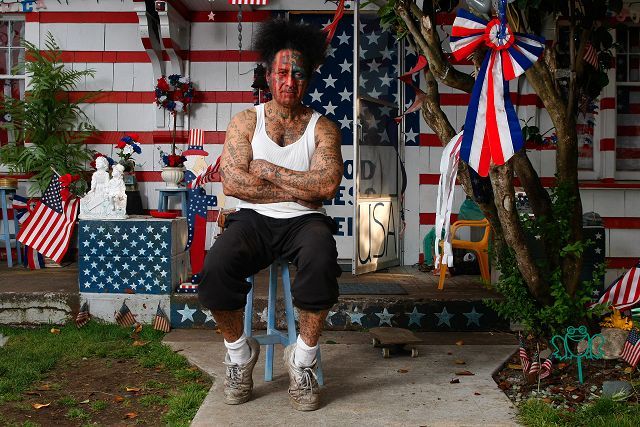 That's not face paint.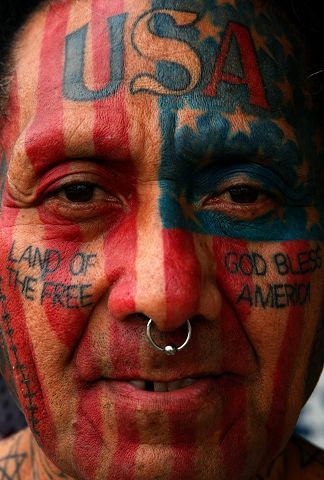 That is a tattoo.
From the Everett Herald article:
He wants people to read the words inked into his skin and think about them, a walking testament to free speech. They are saturated with a love for his adopted country that he has carried for decades.

At Bloomfield's house, it's always the Fourth of July.

He grew up poor in an island hut on Tonga, where they see the sunrise before the rest of the world. He stowed away on a boat from American Samoa to California, and later got his green card in 1976.

He was drawn by stories of opportunity and images of money as abundant as suburban grass clippings.

But it takes hard work to live here, he says, and that's a lesson he shares with his children and grandchildren. He spends his days cutting and packaging crab and salmon at a seafood warehouse.

He pumps iron every other day, his 58-year-old body a carefully maintained canvas filled with provocative words, phrases and pictures.
I wonder why he's selling?
I do think they're missing a golden opportunity here by not pricing this thing at $177,600.