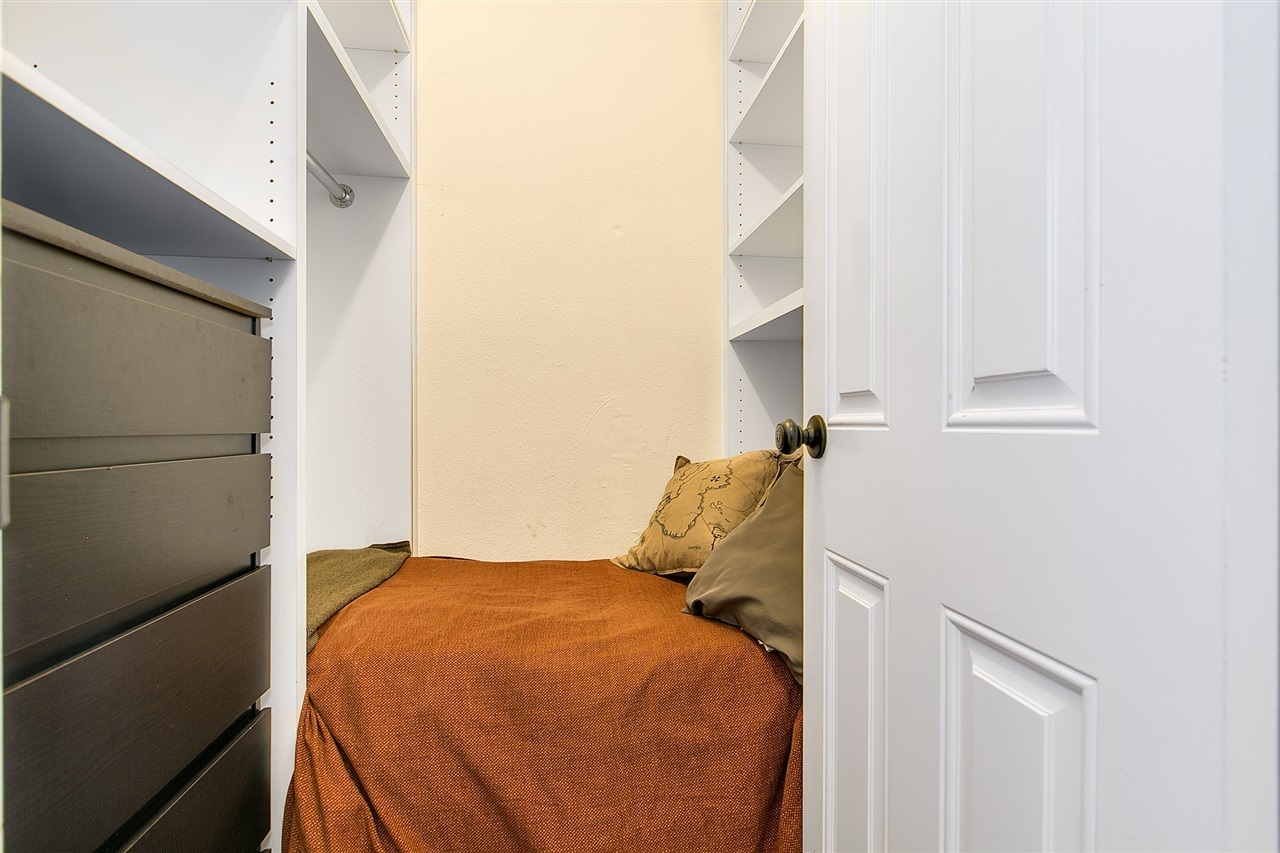 That headline isn't meant to be metaphorical. It's literal. Apparently the seller of this home literally kept their kid in the closet.
Storage room has been repurposed into additional sleeping quarters with IKEA juvenile bed and built-in shelving and drawers.
That's one way to squeeze everything possible out of a 762 square foot condo.