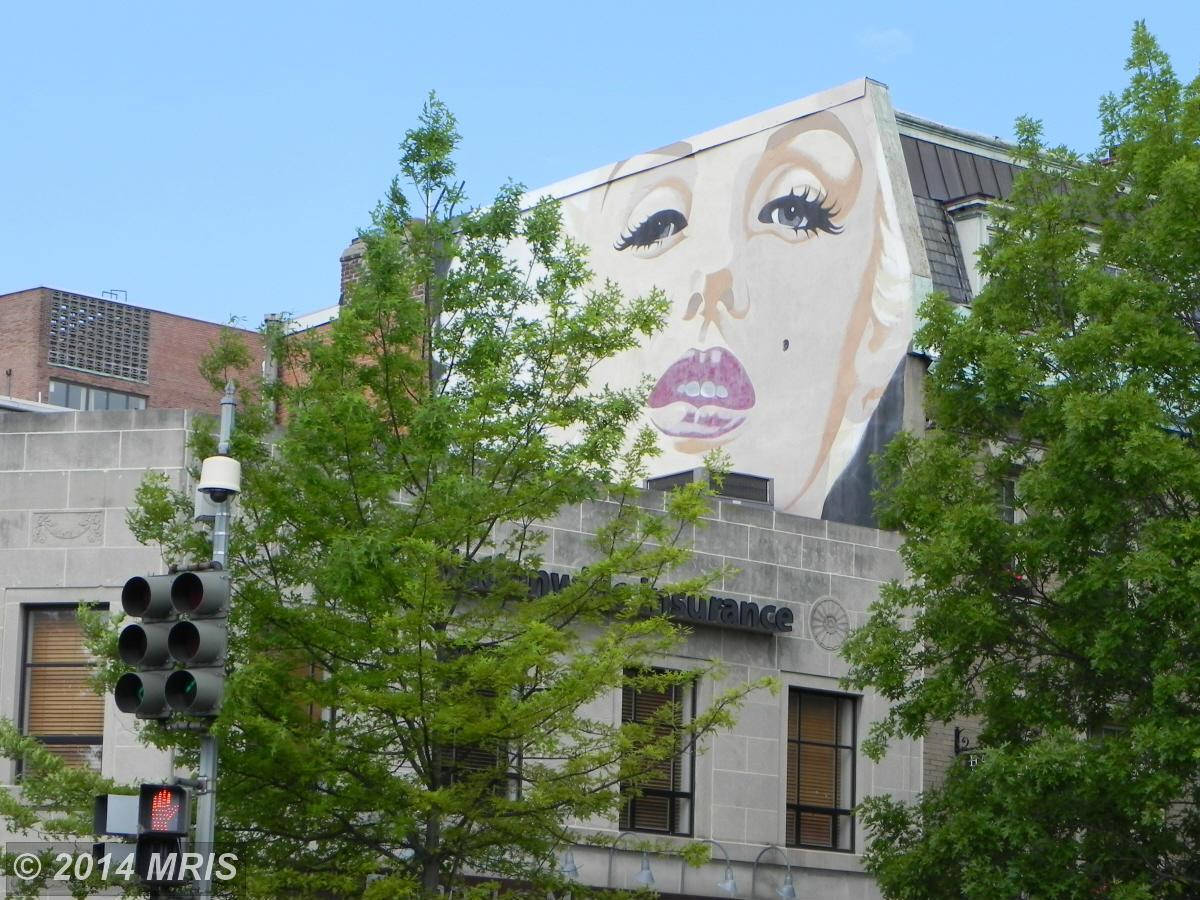 It's very important to know where the nearest giant Marilyn Monroe mural is when I'm considering buying a house.
And what if I need to park my bike a few blocks away? This place has me covered, apparently.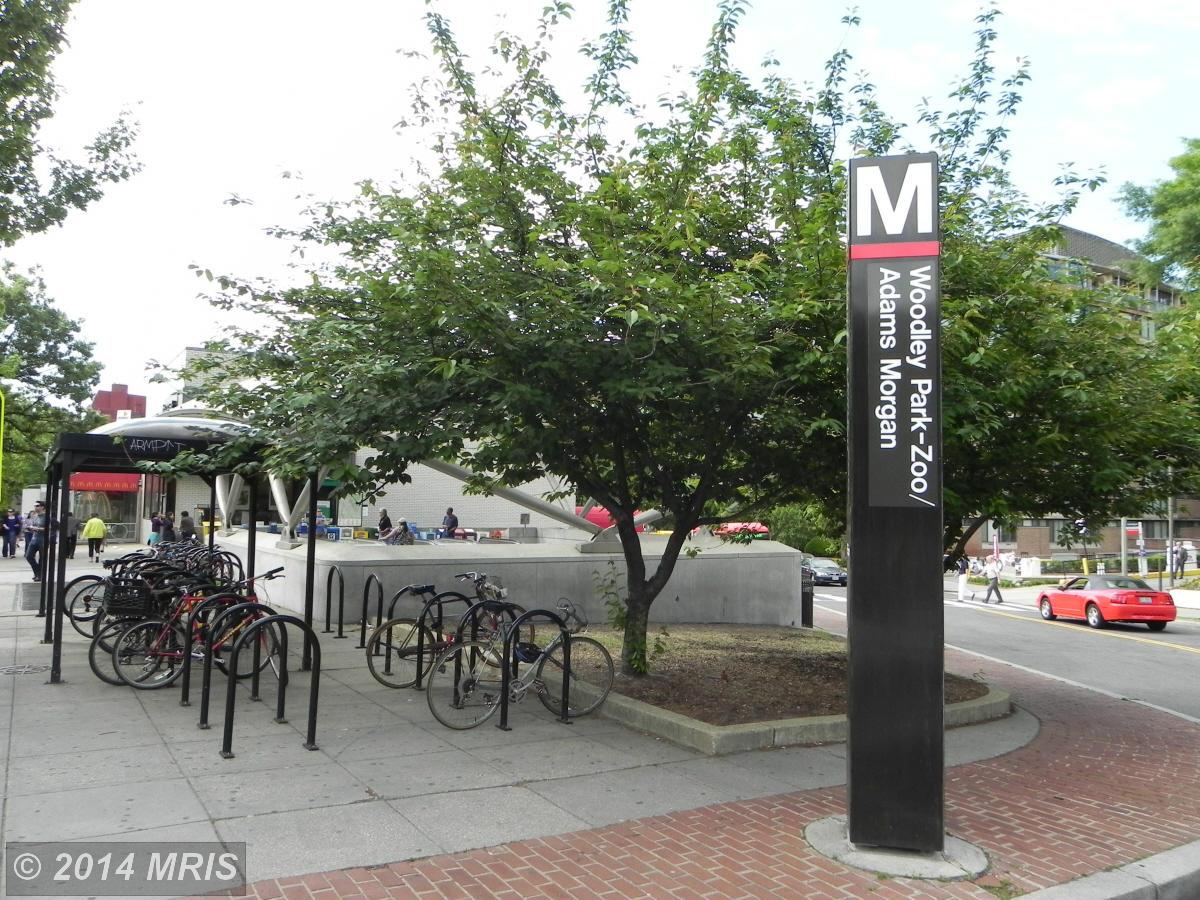 Also: CVS!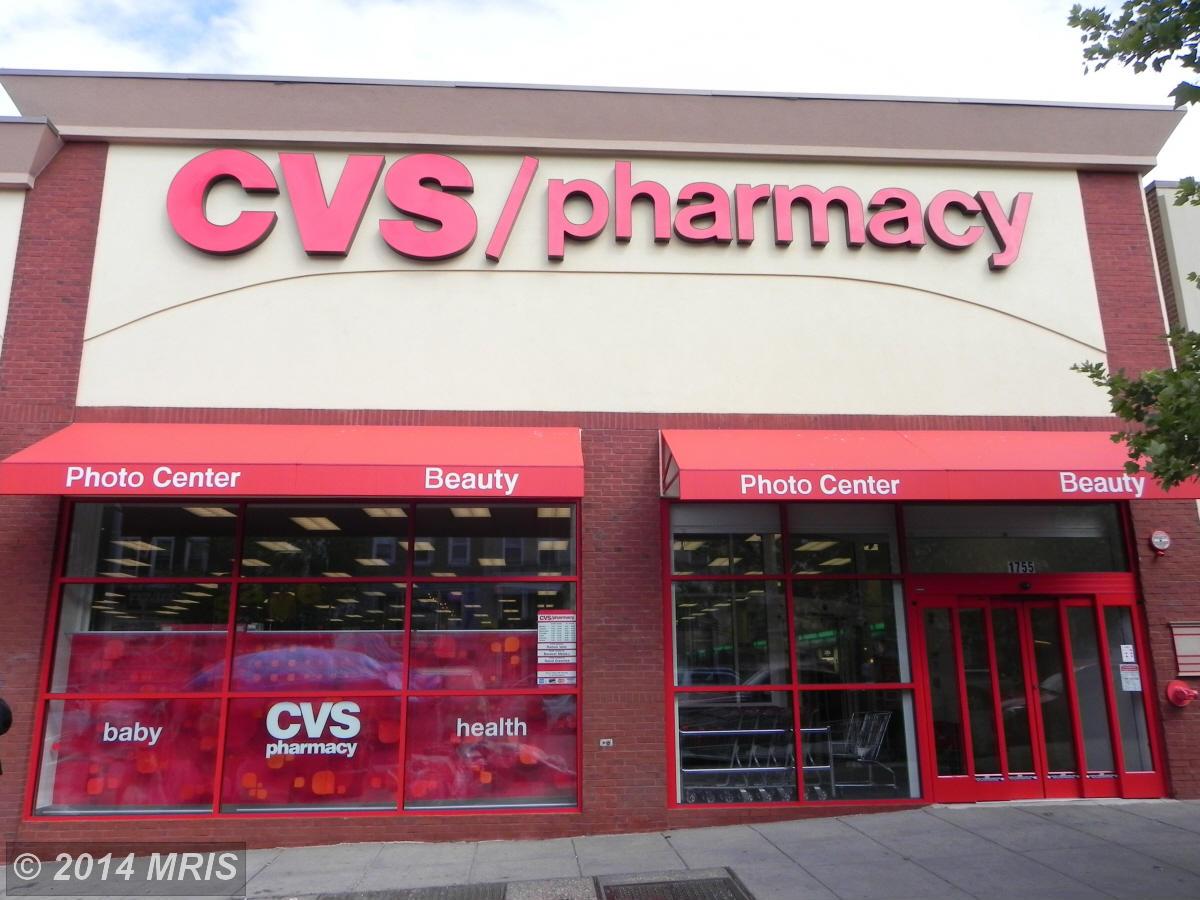 Ooh look, if you zoom your camera way in from the rooftop deck, you can see the Washington National Cathedral! Special!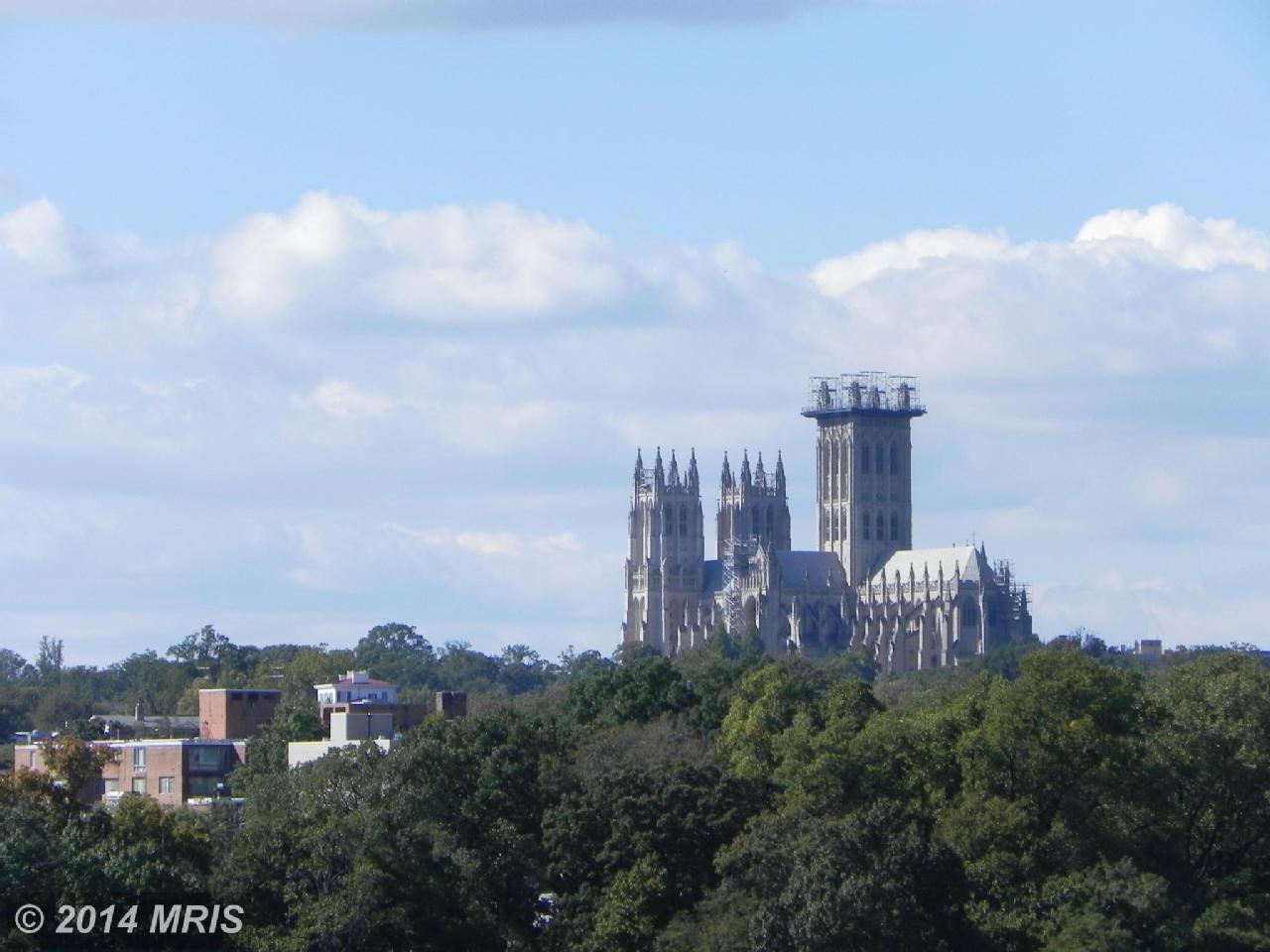 Here's a park with a random dude running by.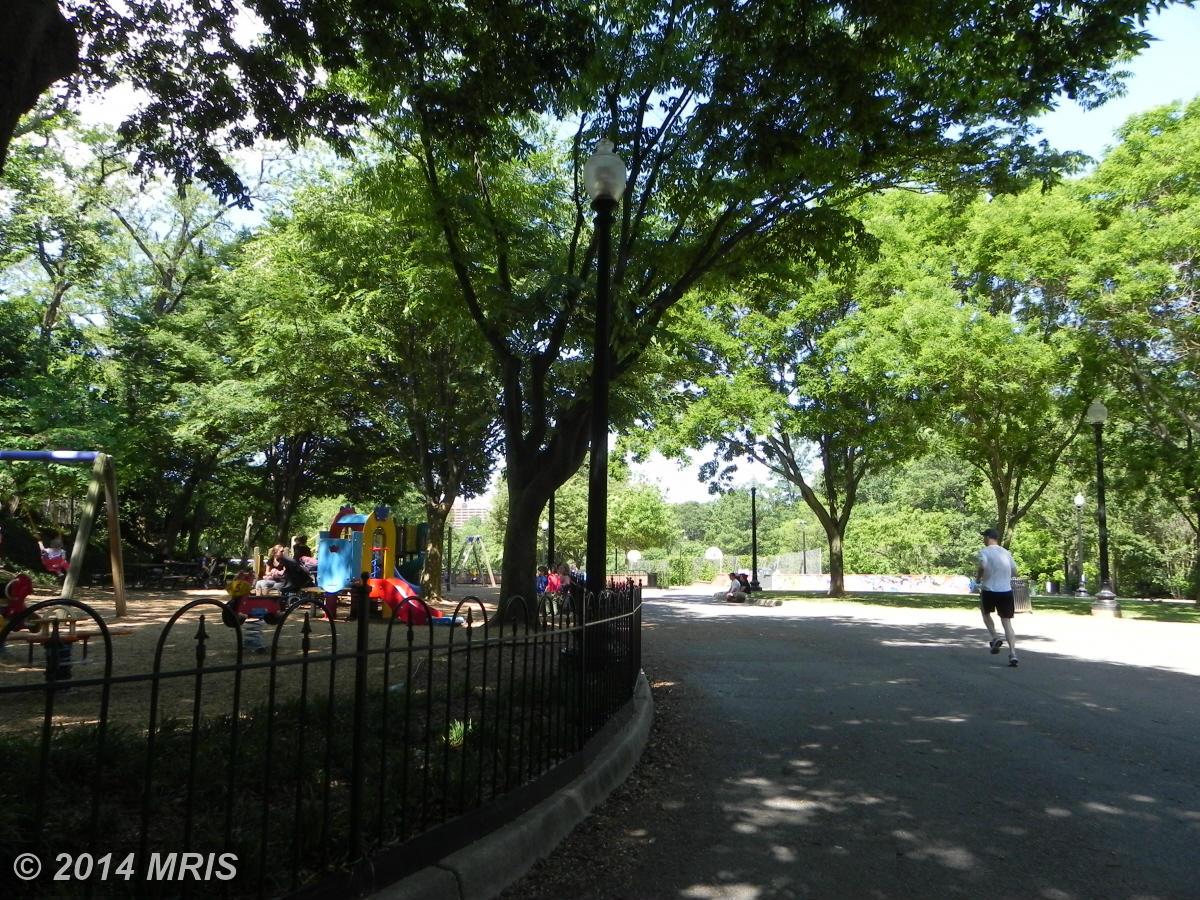 I guess when the home in question is only a 429 square foot condo, there's only so much of the actual listing you can show in 30 photos.